How to protect walls and floors when moving
When moving, people always take care of the items they bring with them. You try to pack everything and safely transfer your new home to you. There is one thing few people think about when moving, and that is floors and walls. In the chaos of moving, the walls and floors are often damaged – incised, scratched, sunken, and so on. Most people pay attention not to damage the furniture, while they only think about the walls and floors when some damage occurs. Fortunately, when you hire Washington movers, they take care not to damage them. Experienced workers know how to move all the furniture with a minimal chance of some scratches. To avoid banging your head when damage occurs, here are some tips on how to protect floors and walls when moving.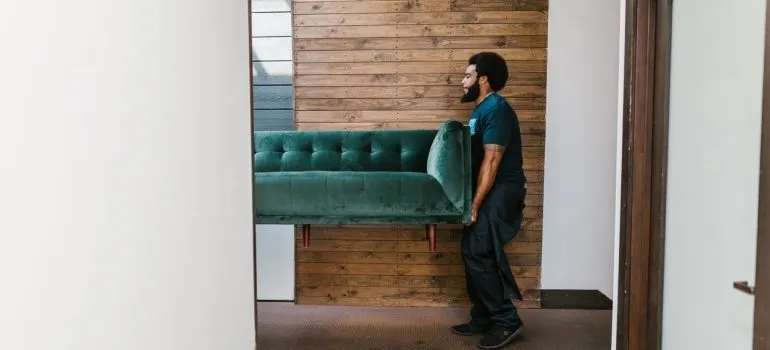 Think in time about protecting walls and floors when moving
When choosing a new home, you choose the floors and walls that you like. Although wooden floors look great, they are not very grateful when it comes to moving. You must take care not to damage the walls and floors of the house you are moving from, as well as those in the new house you are moving into. The most important thing in any move is to plan on time. If you take enough time to plan everything on time, there is less chance that some unforeseen circumstances and damage will occur.
Damage to furniture and walls, doors, and floors can easily occur in a hurry. Certainly, the help of relocation professionals is welcome. Local movers Seattle are more experienced and can handle large pieces of furniture so that nothing is damaged. But also by organizing and planning everything on time, you help to protect walls and floors.
Here are some tips on how you can protect walls and floors from damage:
Clean the exit path
Use cardboard for protection
Don't forget to use carpets, rugs, and mats
Disassemble bulky furniture
Use corner protection
Have enough manpower
Hire experienced movers
Clean the exit path to protect walls and floors when moving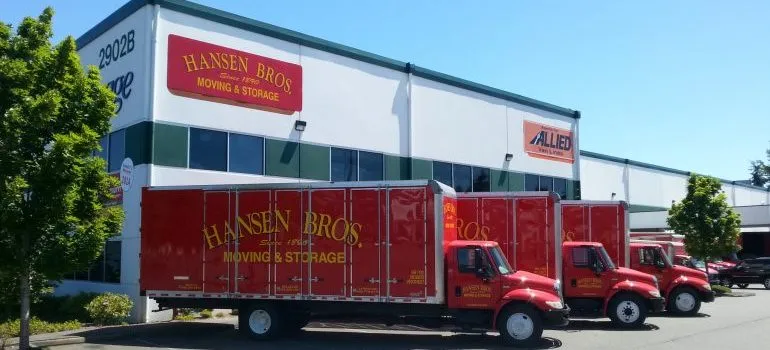 This certainly doesn't sound like real advice to you, but it is very important. Don't forget to remove things from the passage of the house where things will be taken outside or brought inside. This means removing everything that might interfere with the passage – boxes, furniture, etc. But also make sure to clean the road well so that someone does not slip, check that there is no water on the floor. This prevents you from accidentally hitting walls and floors as the movers will slip.
Use cardboard for protection
When you move, cardboard becomes a magical material. You can use it for packaging (cardboard boxes) but also for many other things. One of them is definitely to protect the floors and walls when moving. Cover the floors where it is most often passed so that people do not step on the new floors. Or use it to line and protect walls from possible accidental bumps.
Pay special attention to protecting the corners of the walls from shocks. You can also use cardboard to protect the furniture or other items which you will temporarily put in Seattle storage to keep until you need it. So get as much cardboard as possible when you move.
Don't to use forget carpets, rugs, and mats to protect floors
Another thing that can be very useful for protecting floors and walls is rugs, mats, and carpets. If people step on them, they are less likely to damage or scratch the floor. Just make sure you tighten them well so people don't trip. Accidental tripping can cause your belongings to fall out and break or damage the floor and walls. Soft materials will absorb accidental shocks and prevent walls and floors from scratching or sagging.
Disassemble bulky furniture to protect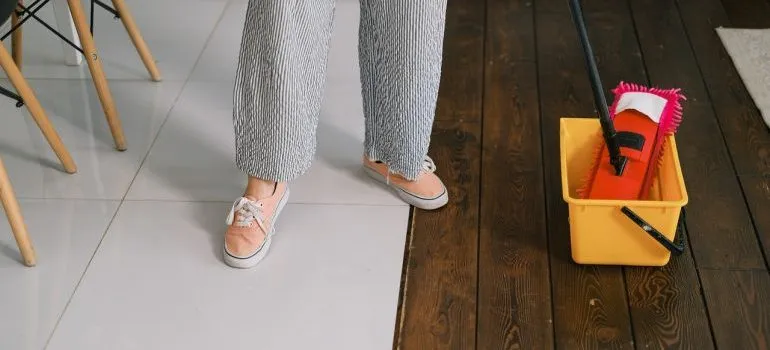 The safest thing you can do to protect floors and walls is to disassemble bulky furniture. It would be wise to leave that job to professionals. If you try to disassemble the furniture yourself, you may damage it or lose some small parts. That's why it's good that you can always call the movers and let them disassemble and assemble the furniture. Workers with experience in moving furniture know how to pack furniture for moving. They will be happy to disassemble your furniture, wrap it in foil and save all the parts so that they can safely reach your new home. They will also reassemble it in the new house. This way you can be sure that you will protect the floors and walls.
Have enough manpower
To move easily and avoid damage when moving, it is important to have enough workers to help you. You can ask a friend to help you take out the heavy furniture. Some pieces of furniture will need two or even four people to be safely taken out. A lot of damage to floors and walls happens because the number of people needed to carry furniture is underestimated.
Hire experienced movers
Last but not least, hire an experienced moving company. they will take care of moving your furniture as professionals in their business. You can try it yourself, but it is much easier when you have the help of a person experienced in moving furniture. Experienced workers are trained to avoid any damage when moving furniture, including damage to walls and floors. Request a free quote for your move and plan an easy and quick move. Hiring movers don't have to be expensive.
Surely you would not like to damage the furniture or the walls and floors of the apartment you are moving in or moving out of. Your move will easily pass without damage if you organize everything on time. By following these tips you will be able to easily protect your walls and floors when you move. Good luck!
Let our team put together a comprehensive moving plan for you. Complete our simple free quote form or contact us at 1-888-300-7222.