Tips for moving oversized items from Seattle
Even if you're a heavy lifting pro at the gym, you likely realize that moving oversized items during relocation can't be done with a click of the fingers. Sofas, beds, mattresses, and various other voluminous pieces require as much brain as brawn to make it safely to their new location. There always is a risk of damaging not just the large item you intend to move, but your property as well. A surefire way to eliminate this prospect and put your worries at rest is hiring the best movers Seattle moving industry has on offer. Our team of seasoned moving experts at Hansen Bros. Moving & Storage will help you keep moving injuries and damages at bay. Keep reading to learn the best tips for moving unwieldy items in case you decide to take the plunge and rely upon friends and relatives instead.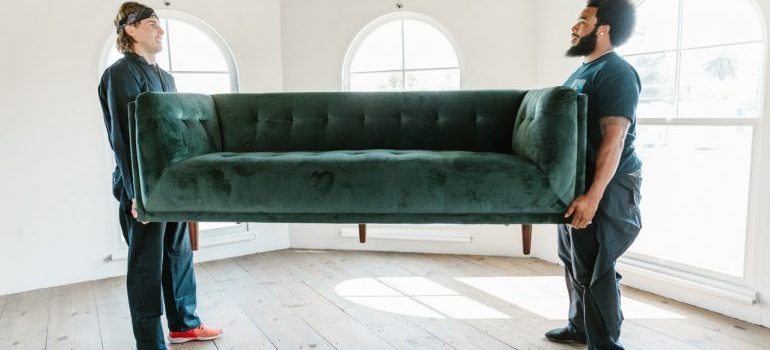 Why hiring pro movers is your best bet for moving oversized items?
Packed moving boxes tend to be heavy and are a big enough challenge to move. But items heavier than yourself and large enough to make you question how are you to get them through the door are a whole new level of difficulty. Even if you're in exquisite shape, moving cumbersome pieces is an arduous task.
Hence, hiring pro movers has multiple benefits that go beyond the facilitation of the shipping and transport of your possessions. So, having a team of trained and qualified experts will literally and figuratively take a huge load off your back. For one, you'll do yourself, your back, and your joints a great favor. Besides, you'll put a blank over your worries over the potential, and highly likely damages of inventory. The skilled movers know how to maneuver throughout the limited space while swiftly transferring cumbersome items.
Moreover, they will supply all the necessary tools and equipment, such as dollies, sliders, and furniture blankets. Withal, hiring a pro company to move voluminous items is your optimally safe and economical option for the task at hand. So, if you can't convince your pals to land you a hand in exchange for a pizza and a beer, you know what to do.
Expert tips for transferring large items from Seattle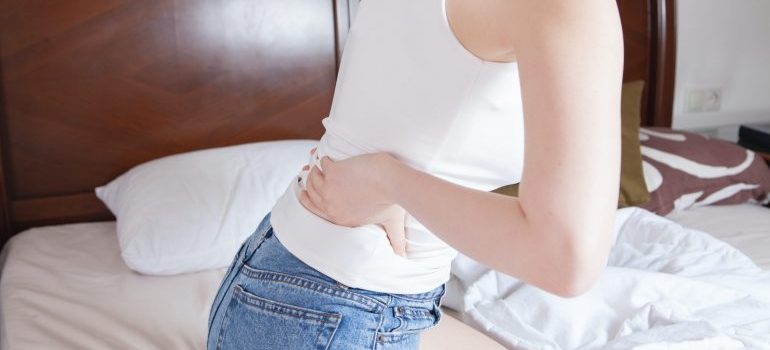 If you decide to take the DIY route for moving your sizeable items, a foolproof plan of action is a must. But, first thing first, check out reputable freight companies Seattle and sort out the logistics part. With the transfer of your oversized items arranged, the next step would be preparing them for the journey. Thus, take note of the following tips:
Plan the action
Lighten the load
Gather equipment
Render protection
Master techniques
Dress accordingly
Work out a master plan for moving large pieces
Before you set in an action of moving large objects, have a clear plan of how are you to do it. Will your king-size bed fit through the door? What about the fridge? And perhaps it'll be best to call piano movers Seattle for help, instead of risking crashing your precious instrument down the stairs. So, make an inventory list, and think through how are you to move each piece as a single item. Use tape to take measures of doors and other narrow spaces. Then, figure what will you need to dismantle to make it through the front door. A concrete plan is an essential step for the transfer of your oversized articles from Seattle.
Divide & conquer is the way to go
Large items are heavy, which makes their moving around especially complex. Thus, make a point to remove as much of the load as you can. Therefore, empty the drawers and shelves of your large furniture, and if possible, remove them. If not, wrap them and secure them from opening during the move. Besides, dismantle your large pieces by removing legs, handles, and knobs. This will not only make the piece a little lighter but it will enable you to keep the floors and walls free from damages. And whilst there are many moving options, the most convenient is certainly relying upon pro assistance. However, if you're determined that you can handle relocating large objects singlehandedly, keep reading and taking notes.
What tools will you need for moving oversized items?
Moving cumbersome items requires more than just brute force. Disassembling your furniture and getting your appliances out of the house will be possible with the right tools and equipment. So, here's what you should supply yourself with to facilitate the task of moving voluminous articles.
Dollies. When it comes to moving oversized items you don't want to be more labor-intensive than you really need to. Of course, you can't just lift large pieces with your two hands and move them around the house and onto the moving vehicle. Thus, rent a utility dolly, which is an upright hand-truck on two wheels. A furniture dolly is a flat, square platform on four wheels. Most movers and storage facilities will rent you some of these.
Straps. Moving straps will come in handy not only for securing your large pieces onto the dollies but for the heavy lifting part as well.
Slides. These are plastic discs designed to help you move heavy furniture by gliding it over a hardwood floor or a carpet, without causing damages.
Stair rollers. Also known as ramps, these tools will help you move heavy items over the stairs, into the moving truck, or other elevated areas.
These are some of the equipment that pro movers use to transfer heavy and oversized items safely. So, make a point to rent some of them and ensure your safe work.
Protect your large pieces and your premises too
Carrying around voluminous and heavy pieces is an uphill battle. You can easily lose balance and cause a gauge or two to the wall. Thus, it's best to use furniture pads or blankets to protect your items and property from damages. Besides, be generous with the bubblewrap and ensure the protective layer is tightly secured with durable tape. Also, make sure you clear your way from obstacles, such as moving boxes and other furniture. This will allow you to move your large items more safely and effectively.
Prevent injuries with the right handling techniques
There sure is a right way for lifting heavy things. And you should look into these recommended practices in detail, to ensure you keep your back and knees uninjured. Here are a few useful tips from our moving pros to give you the lead on what should you pay attention to.
Use the power in the legs when you lift, instead of the back
When moving oversized items, bend your knees and lock in your posture upon lifting.
To ensure you don't lose balance, keep the object you carry as close to your body as possible
Do some stretches before you roll up your sleeves. A proper warm-up will prepare your muscles for what's ahead, and you'll prevent strains, pulls, or even more serious injuries.
Pushing is generally easier and safer than pulling, but make sure that your floors are properly protected.
So, you can pull off the moving of your large belongings safely if you put your mind to it. For your convenience, you can check our weight estimator and plan your move with ease.
Keep yourself safe and dress adequately when moving oversized items
Would you wear flip-flops for an intensive session in the gym? So, you shouldn't do so while moving heavy, oversized things either. Put on the right clothes to maximize your efficiency and to keep yourself safe as well. Shoes with closed toes and a good grip are essential, as well as a pair of heavy-duty work gloves. Dress comfortably in loose clothes and ensure you can move with ease. After all, you don't want to think about a split zipper in the midst of lifting a heavy desk.
In summary, follow our pro tips for moving oversized items, and do it safely and with ease. Good luck.
Let our team put together a comprehensive moving plan for you. Complete our simple free quote form or contact us at 1-888-300-7222.