Complete guide to renting a self storage unit
Whether your relocation is meant to last for a few days or even weeks, renting a self storage unit is a must. Storage is an important aspect of every moving project you can think of. Since you have to move a great number of items, you'll need a safe and pest-free place for them. The good news is that finding the right storage isn't difficult at all! All you have to do is put some effort into research, and comparison. Our team at Hansen Bros. Moving & Storage decided to save you lots of time with this ultimate, comprehensive guide! With all the information provided, rest assured you'll learn how to choose the best possible storage unit. As one of the top-rated moving companies Seattle locals speak highly of, we also offer top-notch storage units.
Types of self-storage units
Many think all Seattle storage units are the same, while it's actually otherwise. Depending on whether you're moving locally, or even internationally, there are various storage types to choose from. Self-storage is arguably the most popular one since it comes as a cost-effective option in every moving project. They come in many sizes and are ideal for either local or cross-country relocation. However, not every company will have the same storage offer. It's up to you to do a little research and comparison before you pick the right storage. Fortunately, there are numerous companies on the market that offer an array of residential and commercial storage options.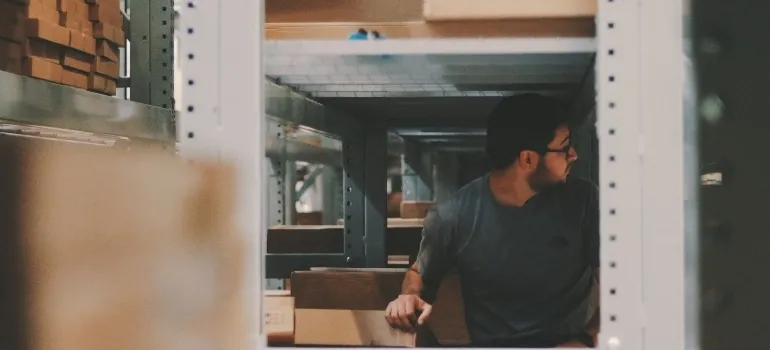 Full-service self-storage units
Let's say you plan to travel for longer periods and have no idea when you will return. Your belongings can't sit in your home forever, since external factor will influence their condition. So, the best option is to store them inside a spacious, temperature-controlled facility and remove all worries. That's why renting full service storage in Seattle is the best option. The companies that provide such storage solutions take care of your items as long as it's necessary. You can keep them stored for a longer period of time.
Commercial self-storage units
Do you run a restaurant, shop, or start-up company? Would you like to move a business but have no idea where to store all those items? A commercial self storage Seattle unit is an answer to this. Although they don't differ much from full-service storage, commercial units are differently organized. All furniture pieces and equipment are stored in designated racks or special containers. Plus, the company's staff is there to monitor all stored items every day, making sure they remain intact.
Portable self-storage units
Portables are the most affordable storage options on the market. They come in smaller sizes and are easy to transport. People find them useful not just during local relocations, but also when renovating their homes. Portable units made of wood with added weather-proof cover, prevent external factors like moisture to affect stored goods. If you don't have lots of items (liquids, electronics, etc.) that require a temperature-controlled facility, check the portable self storage Seattle companies have on offer and rent the most convenient unit for you.
What to look for in a self-storage unit?
When moving, it's important to know what to exactly look in a self-storage unit. Besides storage type, it's important what storage size will you rent as well. Furthermore, accessibility is a big deal when it comes to storage units. It's best if you can find a company that gives complete access to all stored items 24/7 only you.
Choose the right storage size
If you put your belongings in a too big storage unit, you'll pay for the extra space you won't be using. On the other hand, you might end up in a situation where you realize the unit you rented is smaller than it should be. That's why the size of a storage unit is important. So, make sure your chosen Newcastle storage company, has various storage sizes you can choose from. Also, it comes in handy to rely on the following guide that will help you determine the most convenient storage size for you:
Small storage units –  Small self-storage units are ideal when you need extra space to store spare items you plan to donate or sell, or while you're renovating your home.
Medium storage units  – Whatever may fit in two or three rooms can also find in medium self-storage units. These are the most sought-after storage sizes among those who are relocating, for example, a two-bedroom apartment.
Large storage units – Large storage is ideal for those who plan to travel the world or relocate a house. You can store a great number of bulky items there.
What to do if you need to store your private vehicle?
Usually, those who want to move their motorcycle, sports car, or any private vehicle know very little about the special vehicle storage some companies have on offer. The most optimal storage size for a car goes up to 20′, while everything above is mostly for bigger vehicles and boats.
Make sure a self-storage unit is worth the coin
List all storage providers that seem promising, and request to see their units. Focus on the following:
Hygiene – Whether you decide to store your belongings for a shorter or a longer period, storage units Lynnwood WA must be clean and pest-free. Feel free to ask the company's staff about regular maintenance.
Temperature-control feature – This is especially important if you're moving long-distance or have so many things that require special conditions. So, ask the company's personnel whether the storage is either fully or partially climate-controlled.
Safety – Video monitoring, strong locks, and additional security are non-negotiable. When moving, you want to be free of all worries regarding your precious belongings. And rest assured these are basic requirements any serious moving and storage company should fulfill.

The storage you rent has to have all requirements fulfilled.
For how long it's possible to rent storage?
If you're moving across the state, opt for a long-term lease. Also, talk to the company's staff about possible lease extensions. Moving delays are quite common, which is why it's important to ensure a safe space for your items during the move. That also means it's necessary
Where to rent a self storage unit?
Some companies operate only self-storage units, while others combine moving, packing, and storage services. No matter which option you choose, make sure the storage provider is committed to delivering quality service and ensuring safety for your items:
Independent storage provider – This is the company that offers only storage units, without other moving services you might need if you plan to relocate. Just make sure they have all storage sizes in their offer.
Long-distance moving company – The movers who operate long-distance relocation often include excellent storage options. However, not all of them have every size available. The storage offer varies from company to company.
Full-service companies – They provide a variety of services, including storage units at a much more affordable price.
How to recognize a legit moving and storage company?
You can either choose to contact an individual storage provider, or simply find a, for example, Washington moving company that has all services on offer. The latter option is the most optimal one since you won't have to spend too much time looking for services at different places. When you have all you need at a single company, the rest of the move runs smoothly. However, you must keep in mind that only legit movers should handle your relocation. The movers and packers to whom you entrust your valuables have to be the ones that know how to responsibly pack and move the items without damaging them.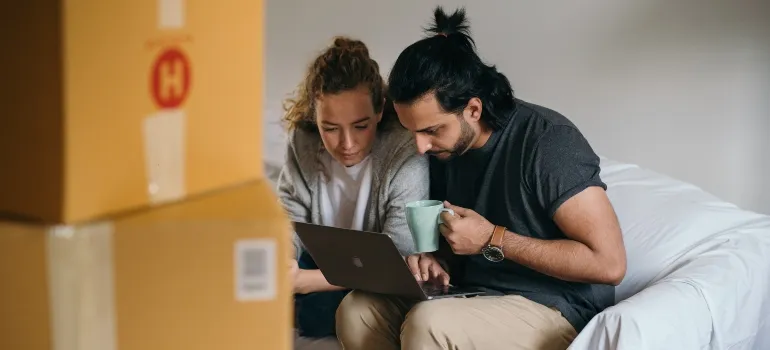 Here's how you know the company is the right one:
It offers free estimation and excellent service quality.
Fully registered, with a unique USDOT number.
The company is known for its excellent customer service.
A history of successful relocation projects.
Kind and capable personnel that get work done with precision.
Opt for registered companies that do their work with integrity
The internet is filled with so many companies' offers that it gets difficult to discern which company is legit and which one isn't. If you're moving for the first time, it's essential to have all information you need – from moving boxes Seattle to different storage types and price points. Once you are familiar with how everything should work when it comes to moving, the chance to get scammed is minimal. For example, neither suspicious moving and storage company won't be able to sell you their services and charge for an estimation.
A free estimate is a must
As it's already mentioned, a moving or storage estimate must be free of charge. All top-rated companies provide the estimates completely for free. Therefore, consider only companies that have moving and storage quote options on their homepage. Book several free moving quotes by filling them with all information requires and wait for the company's staff to do an estimation. Keep in mind some companies offer moving and storage estimation separately, while others include all services in one single quote.
Stay away from companies that don't seem to have your best interest at heart
With so many companies on the market, it's impossible not to find suspicious schemes that appear as legit movers. This is why you should take time when searching for a reliable storage provider. The risk is bigger if you make hasty decisions without checking whether that particular company operates within legal frames. Here are some of the most common indicators that the company isn't legit:
A company's website contains plenty of generic and detailed reviews that sound too good to be true.
There's no USDOT number or any information that can confirm the company's legality.
No proof of registration.
A company showed up on the market out of nowhere, and yet somehow there are numerous reviews all over the Internet that speak about its long-term work.
Personnel can't give you a straightforward answer to essential moving-related questions.
Rent the storage by following these tips
It doesn't take long to find and finally rent decent storage if you do prior research on each company. Once you realize the movers or storage providers you consider hiring are trustworthy, the rest of the move becomes stress-free. Reviews from previous customers and online forums are always a good source of first-hand information.
Get more quotes
By getting more quotes, you get to compare more than two options and pick the best one for you. Besides storage units, focus on other moving services as well. A professional and reliable moving company will always make sure to keep all services to the highest standards. 
Speak directly with the company's representatives
Once you make sure the company is legit, contact its representatives. Confirm everything you've seen on their website – from storage size to price points. Also, ask about potential extra quotes as they aren't often stated publicly.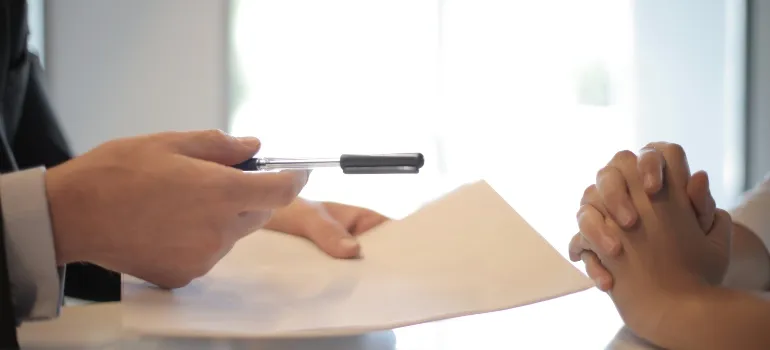 Take time to read a contract renting a self storage unit
Once you get a contract, take time to go over each article. Don't hesitate to ask whenever you notice anything that seems confusing. Furthermore, you also learn about your moving rights and responsibilities that come with hiring the movers.
Don't rent storage in a rush
Unless you have to hurry due to an unexpected last-minute move, avoid choosing anything moving-related in a rush. Searching and renting a self storage unit doesn't have to be a long process. However, take time to confirm the company can serve you top-notch storage services at affordable pricing that fits your moving budget.
Let our team put together a comprehensive moving plan for you. Complete our simple free quote form or contact us at 1-888-300-7222.