Top 10 reasons why people decide to move
No matter what the reason for the relocation may be the first thing everyone should do is contact a professional moving company. Regardless of the distance of your relocation the smartest thing you can do is book a move with Hansen Bros. Moving & Storage Seattle. With a reliable moving partner by your side, you will not be impacted by the moving stress. On the contrary, you will be more relaxed and will have plenty of time to do other things. Moving can take a toll on you if you don't have someone that you can entrust with the logistics of your move. But enough about the movers, let's see what are the main reasons why people decide to move. We have listed ten of them, so keep on reading to find out more about this.
There are many different reasons why people decide to move to a new place
Each individual is different, therefore there are countless reasons why someone decides to relocate. Sometimes it is for a good reason or a bad one. Today, we have decided to list just some of the most common reasons why people decide to move:
The need for a fresh start
Relocating for a job
Moving into a larger home
Relocating for love
Moving for weather
Education
Retirement
The cost of living
Moving to a better neighborhood
The need for a fresh start
The need for a fresh start
Sometimes people get fed up with their day-to-day life. They feel like they are stuck in a routine. Nothing excites them anymore. This is when the need for a change appears. The need to experience new things and the need to feel alive. Moving to a completely new place brings a lot of excitement to one's life.
You are about to embark on a new adventure, where you will meet new friends and experience new things. It is like getting a chance to start over. To write a new chapter in your life. The perfect chance to be the person you always wanted to be, without worrying about what others will say. If you ever feel like it's time to do the same as many other people and jumpstart your life, make sure to contact the movers Bainbridge Island has to offer. They will ensure that your adventure starts on a good note!
Relocating for a job
It is pretty common that people to decide to relocate for a job. Sometimes it can be because a whole company is moving to another city or state. If you like the company that you are working at and if you see yourself there for many years moving for a job is not a bad thing. Moreover, some people move to other cities and states in search of better job opportunities. Texas and New York are some of the most popular places for people to move for jobs.
If you live in a place that doesn't offer a lot of possibilities for you to grow professionally then you should consider moving to a place that does. You will gain a lot of experience and have a way better salary. Get out of your comfort zone, put your items into a PortaBox storage Seattle has to offer and go create a better future for yourself!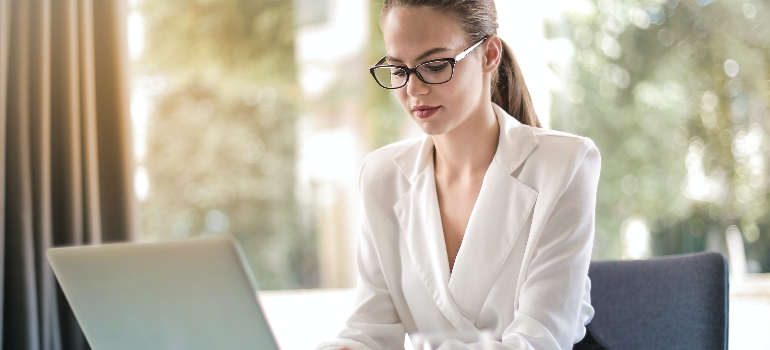 Moving into a larger home
When the family starts to expand there is a need for more space. The old home is getting too crowded and there is not enough space for all of the items. Most of the time people who move to a bigger home stay in the same city, however, there are some who decide to move across the country. Often people who are planning to start a family, or simply expand their family look for a home with a backyard. This is why they move to a suburban area where they can live a happy and peaceful life. If you too decide to move into a new home don't forget to get enough moving boxes  Seattle moving companies offer. You will need to pack everything properly in order to secure your items.
Relocating for love
There is nothing more pure and genuine than moving for love. This is one of the happy reasons to relocate. When you are moving to be close to someone that you love you feel fulfilled and over the moon. People move to be close to the people they love. It can be in order to be closer to a family member or for a relationship. When moving for love people often rush their decision and move last minute. These kinds of relocations can be a bit complex to prepare. However, if you have cross country movers Seattle residents trust the most, by your side, you will have a seamless move. You will not have to waste any of your time thinking about the relocation, just leave that to your reliable moving partner.
Moving for weather
Weather is one of the most popular reasons people move. Not everyone is into cold or hot temperatures. Luckily there is a place for everyone in this country. If you are not the biggest fan of winter, there is no need to stay in a place like New York where winters can be quite harsh. If you want endless summer then pack your bags and move to Florida! With the assistance of the HB move management you will be at the beach enjoying the sound of the ocean in no time! One more thing you need to check before you decide to move to another climate is your allergies. Make sure you do an allergy test before you move. This way you will ensure that you are not going to have any allergy flareups.
Education opportunities
Most of the people who move out of their parent's homes are headed to college. Leaving your parents' nest to pursue your dreams is a memorable experience. Moving to college is already stressful enough, you don't need to add the stress of preparing for your relocation on top of that. Instead, get Seattle movers to help you. While they take care of moving logistics you can focus on other important things. Movers from Seattle have already dealt with many student relocations. This is why they know exactly what kind of moving supplies you will need for this move. Moreover, they will be able to give you valuable moving advice.
Retirement can be one of the reasons why people decide to move
When the moment to retire comes many people decide to move out of their homes. Some of them choose to go to the retirement home while others decide to move to a place where they will be closer to their family or a place where they always wanted to live in. At a certain age, we don't feel the need to have a big home, this is why many elderly people decide to move to a smaller place. Moreover, one of the top destinations where people move after retirement is Florida. People love Florida because of the favorable tax laws and great climate.
When relocating for retirement always consider getting senior moving services in Seattle. Relocations require a lot of planning. Moreover, there are many tasks that need to be done before, during, and after the relocation, which can be quite tiring and overwhelming for an elderly person. Leave this tedious task to senior movers. They will make sure you move comfortably to your new home, wherever it may be.
Buying a home
This is by far one of the most exciting reasons why someone would decide to move! First-time homebuyers should enlist the help of a real estate agent. It is important to have someone that can guide you through the process and give you valuable advice. Also, make sure to ask your friends and family to help you make the right decision. Since you are going to live for a long time at the home that you are going to buy, make sure that you like the neighborhood. You cannot have a happy life if you don't like the neighborhood you live in.
Once the search for the perfect home is over, the relocation planning may begin. Before you start packing go through your stuff and declutter before you move as much as you can. Over the years you have probably accumulated a lot of things, and let's face it, you don't need half of it. Only bring stuff that you need to your new place.
Moving to a better neighborhood
Feeling unsafe in your own home is not a good thing. No one should feel this way. If at any point you see that the neighborhood you are living in is becoming more and more dangerous start looking for a new place. Many people move for this reason. They are scared for their safety and the safety of their children. If you find yourself in this situation and you have the means, make sure you move to a better place where you will feel at peace. Before you move, don't forget to check the safety of your future neighborhood. Go online and read other people's testimonials. Moreover, you can ask your family and friends for advice. They will surely be able to help you.
The cost of living
The cost of living varies from place to place. What you will pay in Seattle for a two-bedroom apartment will only get you a small studio in LA. Moreover, the cost of living can change over the years. The current economic situation is not the best. Some places have seen a rise in the cost of housing, rents, groceries, and even utilities. Therefore, it doesn't come as a surprise that a lot of people are moving for this reason. There is no need to stay in a place where you are struggling with your finances. Instead, start searching for a place where you will be able to live a comfortable life.
Usually, the cost of living is lower in suburban places. Once you find the place you love, contact your local movers in Seattle and book your relocation. You don't have to worry about the cost of the relocation. Many companies offer quite affordable moving services. You will surely find something that will suit your budget.
No matter the reasons for your relocation always choose professional movers to help you
As you can see there are many reasons why would someone decide to move. Moving is an exciting adventure. It is a fresh start. To make this important moment in your life a memorable and stress-free experience, you should hire a professional moving company. No one can help you better than movers that have years of experience in the moving business. With them, by your side, you will not have to worry about the packing process or transportation. All you will have to do is give them as much information as possible about your move. They will make sure everything goes without any issues.
Everything needs to be protected properly and packed carefully into quality moving boxes. Packing is an important step that needs to be carefully executed. If done poorly, your items could get damaged. The only way to ensure a safe transfer of your precious items from your old place to the new one is by leaving this task to the skilled team of movers.
We hope you enjoyed today's article about the 10 reasons why people decide to move. These are of course just some of the most common reasons. Everyone has their own reason why they move and they are all valid. If one day you decide to relocate just make sure you have a good moving ally by your side and we assure you that you will have a great start to your new life!
Let our team put together a comprehensive moving plan for you. Complete our simple free quote form or contact us at 1-888-300-7222.