DIY moving vs hiring Seattle movers
One of the most important decisions that you will have to make when organizing relocation is whether to move on your own or hire professional movers. Both options have their advantages and disadvantages. There are different factors to consider – your priorities, budget, time, physical capacity, etc. In this text, we will not only discuss DIY moving vs hiring Seattle movers but also give you useful advice on how to finding the best movers and packers Seattle offers can work to your advantage.
Calculate your budget when considering DIY moving vs hiring Seattle movers
One of the deciding factors when thinking about hiring cross country movers Seattle is your moving budget. Even though hiring professional movers can pay off in the long run, it is usually cheaper to organize a DIY move. The cost of a moving company varies and is influenced by the moving distance, the size of your relocation, and the moving company you choose. You should always research different companies and ask for several moving estimates so that you can compare the costs.
How to lower moving expenses?
Moving home is not cheap, regardless of whether you decide to move on your own or hire moving professionals. It is a complicated task that involves many activities. However, there are ways to cut down on your expenses. As you probably know, the most important factor that affects the moving cost is the size and volume of a move. The more boxes you have, the bigger truck you will need. This also means that you will need more time to load the truck, more fuel, and more manpower. All this adds up to your expenses. So, make sure you declutter your home before you start to pack. Think carefully about which items you want to bring into your new home. Get rid of furniture that won't fit, clothes you don't wear, and things you don't use.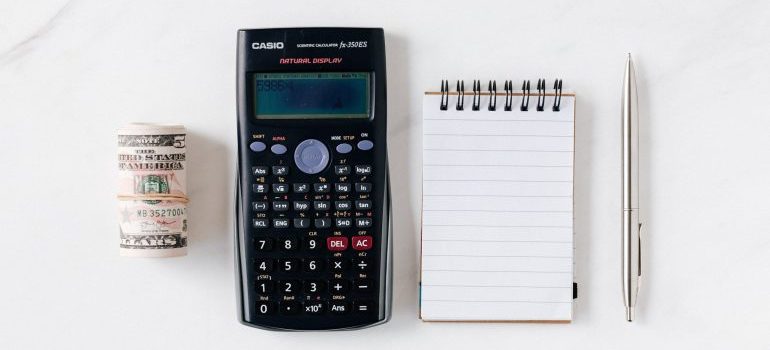 The date of your move can also affect its cost. Moving during the season is more expensive than moving off-season. If you are flexible with moving dates, organize relocation between October and May when movers are less busy.
Time is an important factor
Life circumstances usually have an important role in this decision. How much time do you have for the move? If you have enough time to pack, organize, plan, and transport all your belongings, you can consider doing it on your own. But, if you are moving last minute, hiring professional movers to take care of the relocation may be your only option.
Are you prepared for heavy lifting?
The moving process involves a lot of lifting, bending, and pulling. That is why you need to take your physical capacity into consideration when considering moving by yourself vs hiring Seattle movers. Moving injuries, such as sprained ankle and strained back, are quite common. This is especially true if you are not an experienced mover. Professional movers have the necessary equipment and proper training to handle these situations.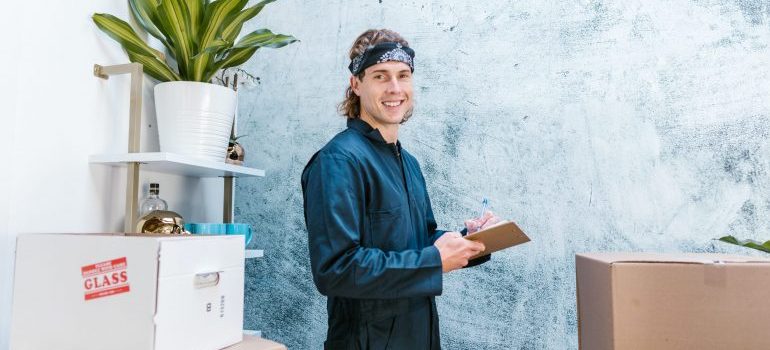 How complicated is your move?
Moving long-distance, across the state, or organizing an international move might be too complicated for inexperienced movers. Also, it is not easy to move items that are bulky and heavy, such as pianos and pool tables, on your own, without proper equipment. In these situations, it is always recommendable to hire international commercial shipping companies. They are familiar with different country rules, regulations, and tariffs, and you can rely on their knowledge and expertise.
Moving yourself or hiring Seattle movers – what is your best option
As you can see, both options have their pros and cons. But maybe you don't have to choose. You can have the best of both worlds by taking a hybrid approach to move. This means that, instead of hiring a full-service moving company that will take care of every aspect of relocation, you can do part of the work. This is also a good way to lower your expenses. For example, you can declutter your home and pack your belongings. In that case, you don't need movers to organize, pack, label, and unpack boxes. On the other hand, if packing is too stressful and time-consuming for you, leave this task to professionals. They will use quality packing supplies and transport your belongings safely to the new location.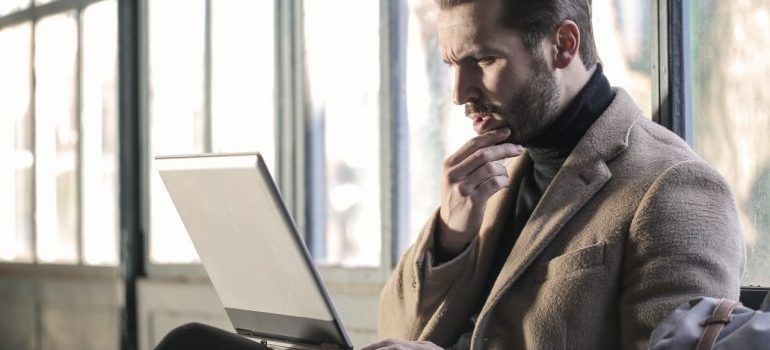 How to find reliable Seattle movers?
Finding the best moving company Washington takes some time and effort. You need to do thorough research, and check whether the company you choose has a valid license and meets all your needs. Also, your movers should be experienced, well-trained, and reputable.
Visit specialized moving websites, such as Better Business Bureau where you can find general information about companies, license information, reviews, ratings, previously submitted comments, and complaints. Also, visit companies' websites and read testimonials of previous customers. All this will give you a clear idea about the quality of service that a particular company provides and enable you to make an informed decision. Finally, request several moving estimates and choose the company that fits your budget.
Did you make up your mind?
When it comes to DIY moving vs hiring Seattle movers, there is no right or wrong. You should make a decision based on your specific circumstances. You can hire movers to help you with certain aspects of your relocation, move on your own, or find a full-service moving company. If you decide to hire moving professionals, make sure you find a reliable, licensed company that will handle your possessions with care and ensure a smooth move. We wish you a safe and successful relocation.
Let our team put together a comprehensive moving plan for you. Complete our simple free quote form or contact us at 1-888-300-7222.