How to decorate your vacation home on a budget
Vacation homes usually serve as a getaway from the hustle and bustle of a big city. If you own a vacation home, you probably like to spend time there. Moreover, you want to have a modern house that everyone would admire, but this can be expensive. People mostly pay large amounts of money on decorating the interior and exterior, or they hire designers to make a dream house for them. However, if you are planning to decorate your vacation home on a budget, there are several tips to follow. Washington movers are full of ideas for your new, replenished vacation house. It is high time you had a luxurious home with very little money spent. Read more to get the most useful tips.
Don't waste too much money on a cliched theme
This is a common mistake that many people do. Choosing a theme for your vacation house is good, but putting too much emphasis can make your home look overcrowded. Just imagine a beach house with shells from floor to bottom or a lake house with a talking fish on the wall. Moreover, your ski lodge doesn't need to have old snowshoes and tacky bear-themed decor. This not only makes your vacation house look boring, but it's also surprisingly expensive to go full-theme throughout your place. Instead, use color and textures to make subtle references to the location and its natural surroundings. Put all the excess things in a Seattle storage, and use a frame decorated with pearls for your beach house, or wood decor for your mountain retreat. This will look classy, and most importantly, it will not blow your budget.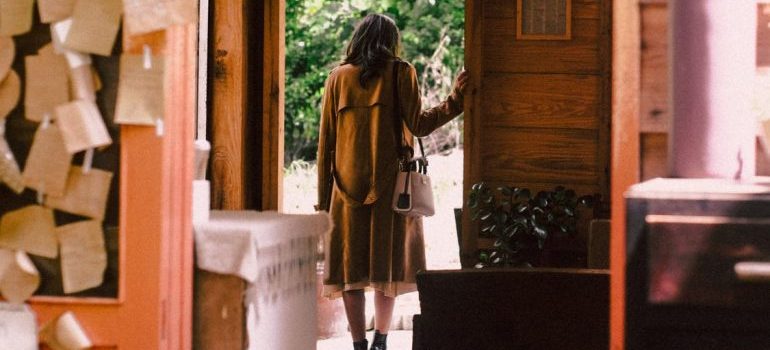 Inexpensive furniture can help you decorate your vacation home on a budget
You will probably spend a lot of time outside, so it would be a good idea to buy cheaper furniture for the inside. Spending too much money on furniture sets will make you short of some useful things. Instead, it is better to mix and match and buy furniture online, from cheaper retailers. Moreover, you can always bring the furniture from your old home, and buy just a couple of details to combine with it. You can hire some of the moving companies Everett WA to transport all the things you want to your vacation house. Next, determine where you can cut back. Do you really need large dressers for short stays? Nightstands are a nice touch, but a shelf above the bed and a reading lamp attached to the wall will suffice.
Light up the outdoor space with your own ideas
Even if you are on a tight budget, don't overlook the outdoor space. It is often the place where the majority of people spend their time. Make sure your outdoor space has the appropriate furniture, as your guests will need somewhere to relax on warm summer nights. Moving garden furniture to your vacation house requires professional moving services Seattle. If your funds are running low, there is nothing wrong with making things yourself. You can make rustic furniture with scrap wood, paint old chairs to make them look Bohemian, or simply add more flowers in big flower pots. Moreover, lamps and strings of lights will add a nice touch, and a row of beach grass or box ferns can serve as a nice barrier to separate a space.
Get the vacation vibe with a coat of paint
Whatever theme you pick for your vacation house, colors are always a nice detail and a fine refreshment. You would be surprised how much difference a simple painting can do. Instead of hiring a professional painter, you can paint the walls yourself. The messier it is, the better. The best thing is that you can express your creativity, and save a lot of money by doing the job yourself. Bringing the colors of the outside in and adding complementary colors against them is always a good way to stay subtle. For instance, you may use grey for a lake house. Wooden linens with a pop of red are always perfect for a cabin in the mountain, and a sandy beige would look amazing in a beach house.
Change small details in your place
This is probably something you haven't thought about, but it can be a nice upgrade to your vacation house. If you feel that your place is becoming outdated, it is time you changed something. Many tiny elements can make your vacation home modern and convenient. The best thing is that these little gadgets don't cost a lot of money, and will not affect your budget significantly. For example, door knobs are usually something that we don't notice, but they can be a nice change, and cost around $10. Umbrella holders, towel racks, or door mats can give your place a fresh look without spending a ton of money. You don't have to opt for luxurious things to feel good in your place.
Everyone wants to have a modern home, but with so many things to buy for a living, this can be hard to achieve. However, decorating your place can be easy if you follow some tips. Choosing subtle colors, using your old furniture, and not insisting on one theme are some useful things you can try. Moreover, decorating the exterior, as well as changing small elements in your house are helpful if you want to decorate your vacation home on a budget. Things don't have to be expensive to look modern. It is important how you feel, and how projecting your ideas can create a beautiful place for your body and mind.
Let our team put together a comprehensive moving plan for you. Complete our simple free quote form or contact us at 1-888-300-7222.