Guide to moving from Seattle to Austin TX
Are you considering moving from Seattle to Austin TX? Then, you're in the right place. Here we'll talk all about the differences between the standard of living, communities, lifestyle, education, employment opportunities, and much more. We hope you have enough time to prepare and pack for your move, but if you don't West Seattle Movers are always here to help out.
A quick guide to moving from Seattle to Austin TX
Seattle is a great place to live, but like everywhere else, in these trying times, it's becoming way too expensive. While grocery prices and utility services are still somewhat stable, the housing market went through the roof in Seattle. So, naturally, people have already started moving to the borders of the city and are even crossing state borders. If you want to continue living in a big and thriving community, Austin, Texas is a great place for you. Plus, it's more affordable. One call to Hansen Bros. Moving & Storage and the next thing you know, you're on your way to Austin, Texas.
Cost of living in Austin vs Seattle
Austin has a 5% cheaper cost of living than Seattle. Which is the main reason why so many people from Seattle choose Austin as their next destination. Indeed, one of the primary reasons Austin is regarded as one of the greatest locations to live in the United States is its low cost of living. Even though it is very inexpensive, Austin is believed to be quite pricy when compared to other Texas cities. But coming from Washington, it will be cheap for you. Texas citizens consider it to be a decently priced location to live. An average yearly income of roughly $70,000 to $100,000 is believed to be a suitable pay for living comfortably, offering strong earnings to make up for any additional expensive living expenditures. Furthermore, since Texas has no state income taxes, citizens receive more bang for their dollars. Unlike in Washington, where the taxes are high.
The housing market in Austin
Austin's house prices are thought to be 2% more than the national average. But again, if you come from Seattle, it will look pretty affordable. In Austin, you're able to get a nice two-bedroom apartment for the same price you'd pay for a studio in Seattle. It is critical for Austin homeowners to understand that purchasing a home is less expensive than renting. Home costs in Austin are still a good value compared to other major US cities. According to a new analysis, Austin is the second-best housing market in the nation in terms of growth and stability. Moving to Austin is an excellent option for first-time homebuyers. If you want to settle down in Austin, with shipping crates Seattle you can easily move your household.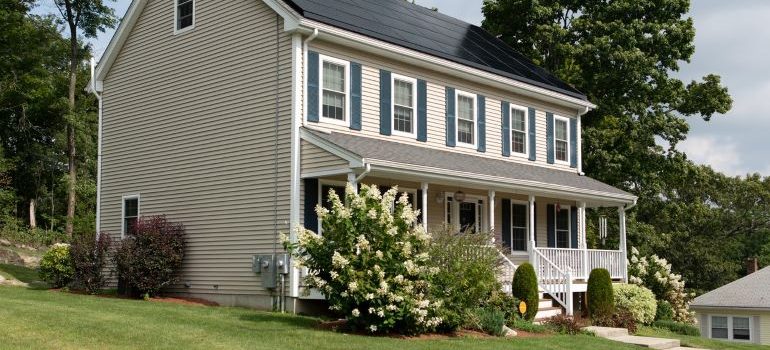 Education in Austin, TX
Austin, Texas residents have long placed a high value on education as they do in Seattle as well. Austin comes towards the top of the "smartest cities ranking" due to its emphasis on education. Seattle is a little lower than Austin on this list actually. Eanes Independent School District, for example, is one of the finest in the state. Leander Independent School District and also Lake Travis Independent School District (Ranked 15th). There are many universities and colleges in Austin, as well as several more in the neighboring regions. St. Edwards University and The University of Texas are the most popular ones. Austin is focused on tech studies and they're great in that field, but there are good professors in all of them.
Employment opportunities in Austin
One of the highest paying industries in Texas, believe it or not, is animal care. Austin citizens love their pets. And they have a lot of them. You can see them running all around town. And they usually are not stray dogs. They have their owners. If you work in the medical field, you will have no problems landing yourself a high salary in Austin. Even higher than in Seattle. If you want to get into the IT industry, you can do so easily in Texas. Even entry-level jobs are good-paying here.
If you'd like to expand your own business to Austin or move to Austin completely, shipping companies Seattle are the best for that job. Austin is seeing an increase in population, in the last few years, due to its affordability, so you may give it a try. Plus, the taxes are not so high.
Weekend getaways in Austin
Because Austin has a humid subtropical climate, the summers are long and the winters are pleasant. With many warm and sunny days available, Austin is an ideal spot to live for outdoor lovers and regular explorers. When you need a break from work, a beautiful site can only be an hour away. Residents enjoy a variety of fun activities such as hiking and kayaking and bicycling and even stargazing because of the gorgeous scenery. Spending time outdoors in the rural Texas countryside is not only a free pastime but is also the finest way to unwind after a hard week at work. Seeing Austin's natural beauty is always a good idea. From Mount Bonnel to Zilker Park to Lady Bird Lake and so many more. You can always find a new spot to explore.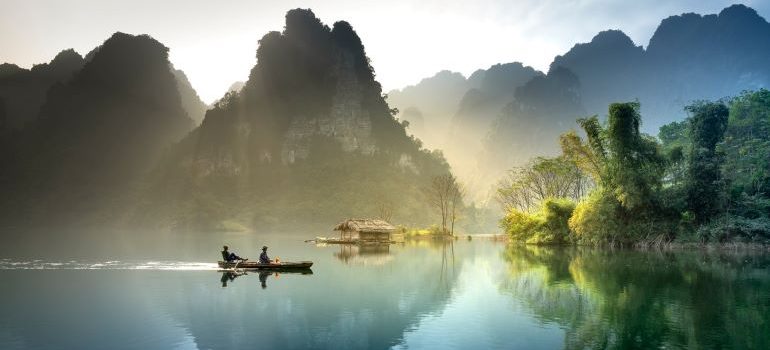 Moving from Seattle to Austin TX is a great idea for all of you who are struggling to pay rent in Seattle. Or maybe, you just found out your family is about to grow. There are many reasons why people move to Austin, and most of them have not been disappointed. Austin is a wonderful family-friendly place and we are sure you will continue to thrive in it. Best of luck!
Let our team put together a comprehensive moving plan for you. Complete our simple free quote form or contact us at 1-888-300-7222.