The downsides of dealing with moving brokers
Planning to move but you do not have time or will to research moving companies and look for the best deals? Have you thought about turning to a moving broker for help? These days, when there are so many different moving companies on the market, finding the right one will take a lot of your time. But is this the reason good enough to make you risk employing a middleman to hire movers for you? Hansen Bros Moving & Storage will try to show you all the downsides of dealing with moving brokers. Moreover, we will show you why you should be careful when teaming up with these types of companies.
There are more cons and pros when it comes to dealing with moving brokers
Finding a moving company is one of the most important tasks that you need to do before the move. Still, many people decide to give this task to someone else. Of course, a moving broker might save you some time and energy, perhaps even find you a relatively cheap deal. But is the saved time and a few dollars more on your bank account worth risking your entire relocation and all of your belongings? Our movers North Bend WA vote NO.
Sure there are honest moving brokers out there that will try to find a reliable and trustworthy moving company to do your move. But the majority of them only think about making a profit. And there is nothing wrong with making a profit. We all do our jobs to earn. The problem is when financial gains are the only thing on their mind. So, we say that there are honest and dishonest moving brokers on the market. This means that you will need to research them as well. And that one of the main benefits of hiring moving brokers, saving your time, just went down the drain.
Moving brokers will often hide that they are not an actual moving company
Now you know that saving your time, one of the main benefits of hiring moving brokers is, in reality, an illusory thing. But what if you unintentionally contact a moving broker? What if you are not aware that your movers are not really movers? Moving brokers know that they have a bad reputation. So, many of them try to hide that fact and act out as they are the real deal. They have a website that looks like a proper moving company's website. And you cannot find anywhere that they are only a middleman between you and the moving company that will do your relocation.
If this looks like a scam to you, it is because it is a scam. Misrepresentation is one of the main weapons of moving scammers. And you need to keep your eyes wide open if you want to know who you are dealing with no matter whether you are searching for Seattle movers or Seattle storage.
The choice of moving companies falls to the moving broker
Unfortunately, even if you are aware that you are dealing with a moving broker that doesn't necessarily mean that you will know who will be in charge of moving your precious belongings. You are negotiating with moving brokers, remember? They will search for a moving company for you and, in most cases, you will not know which moving company will show up at your doorstep. Most often it will be the moving company that will offer the cheapest deal. And you know what you can expect when you accept the cheapest deal. Proper moving service surely is not on that list.
If you are looking for reliable local movers Seattle, you need to do the research on your own and avoid the cheapest deals because, in the end, they will cost you much more than you hoped for. And much more than those regular deals you ignored.
You will not be able to properly file a claim
The moving process is a complex thing with many obstacles and possible complications. This means that there is a chance that something bad can happen along the way. Loss or damage of part of your items or your complete moving inventory is one of the most common problems people face during a move. This can happen, no matter whether you dealt with moving brokers or a real moving company.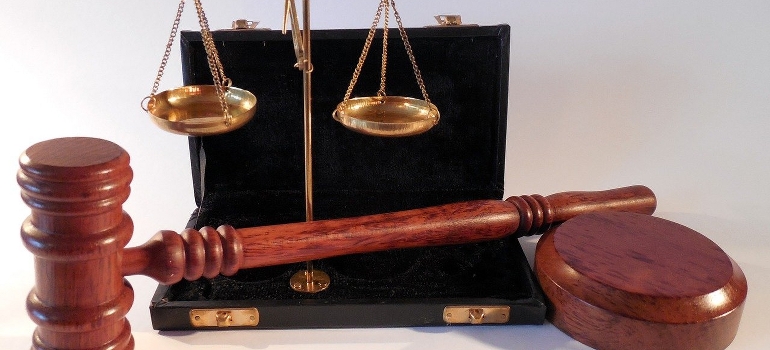 But when you deal with a moving company right from the start you know where you are going to file your claim. When you deal with a moving broker things are not that clear. And in most cases, you will not be able to claim your coverage. The problem is that you made a deal with a moving broker. But a moving broker did not touch your items. It was those cheap movers they hired. You can ask those movers to cover the damage, but they did not sign anything with you. They have a contract or they least they should have a contract, with a moving broker.
The laws and regulations are unclear in this situation. Moving brokers know that. Those cheap movers know that. And they will do everything that they can to fool you around until your time for filing a claim is up. Luckily, now you know this as well. And that should be enough to end their scheme.
Our questions – why use a mediator when you can go directly to the source?
As you can see there are many downsides of dealing with moving brokers. At least, with moving brokers that do not care about you nor your move. Naturally, there are honest people who do moving brokerage for a living. But as we said before, why waste your time researching moving brokers when you can do the same searching for a real team of movers Shoreline WA.
Let our team put together a comprehensive moving plan for you. Complete our simple free quote form or contact us at 1-888-300-7222.