The downsides of dealing with moving brokers
Planning to move but do not have time or will to research moving companies and look for the best deals? Have you thought about turning to a moving broker for help? These days, when there are so many different moving companies on the market, finding the right one will take a lot of your time. But is this the reason good enough to make you risk employing a middleman to hire movers for you? Hansen Bros. Moving & Storage will try to show you all the downsides of dealing with moving brokers. Moreover, we will show you why you should be careful when teaming up with these types of companies.
Differences between moving companies and moving brokers
If you are about to hire moving help for your upcoming relocation, you will soon find out that there are numerous options out there. For example, if you were to search for one of the cross country movers Seattle has on offer, you will be able to choose from both moving companies and moving brokers. Both have their advantages, of course, but you may want to learn more about each before you make a decision. Moving companies have their own moving trucks or fleet, and they do all the work "in-house". That means that their employees will prepare your items for transport, load and unload the truck, etc. Most people hire a moving company for their relocation.
Moving brokers, on the other hand, do not have their own trucks, nor will they help you relocate on their own. Instead, they act as a "middleman" between you and another moving company. When you hire a moving broker to assist you with your relocation, you are actually hiring a "searching service". One of the most important downsides of dealing with moving brokers is that you are not communicating with the moving company directly until they arrive at your doorstep. This can easily lead to last-minute price increases, extra fees, or subpar service. Furthermore, you do not get to verify that the moving company that will be helping you is reputable.
There are more cons and pros when it comes to dealing with moving brokers
Finding a moving company is one of the most important tasks that you need to do before the move. Still, many people decide to give this task to someone else. Of course, a moving broker might save you some time and energy, perhaps even find you a relatively cheap deal. But is the saved time and a few dollars more on your bank account worth risking your entire relocation and all of your belongings? Our movers North Bend WA vote NO. Relocations are already risky, complicated, and stressful, you don't want to add more uncertainties to the mix. And that is exactly what you will get when you hire a moving broker instead of a moving company.
Sure there are honest moving brokers out there that will try to find a reliable and trustworthy moving company to do your move. But the majority of them only think about making a profit. And there is nothing wrong with making a profit. We all do our jobs to earn. The problem is when financial gains are the only thing on their mind. So, we say that there are honest and dishonest moving brokers on the market.
This means that you will need to research them as well. And that one of the main benefits of hiring moving brokers, saving your time, just went down the drain. Spending the time researching moving brokers could have been spent on finding the ideal moving company instead. In 99% of the cases, the latter is a preferable use of your time.
You might end up paying more
One of the main advantages of moving brokers is that they will find you a moving company. However, we just need to do some simple math to decide if this service is something we have the budget for. A moving company will have set prices for their services. If you were to find the best moving company Washington has, on your own, those were the prices you would pay.
But when you add the moving broker into the equation, that is another party that needs to be paid. However you look at it, this money is coming out of your own pocket. Sure, the moving companies will create some concessions as the brokers are providing them with work but they will not cover the full broker fee.
Another thing that might happen is that the moving company will provide fewer services, or charge extra fees at the end of the relocation, or increase their prices mid-way to cover their operating costs. And since you made a deal with the broker, you will be unable to dispute any of that. And that presents yet another of the downsides of dealing with moving brokers.
You haven't signed any contract that binds the moving company to the task at hand, the broker did that. And you can be sure that the contract they've signed is not in your best interest but theirs. This is why customer complaints of hostage moving frauds are on the rise. When you hire a moving broker for your relocation, you are giving them the proverbial reins to your move. And you can only hope that their honesty and integrity are more important to them than profits.
Moving brokers will often hide that they are not an actual moving company
Now you know that saving your time, one of the main benefits of hiring moving brokers is, in reality, an illusory thing. But what if you unintentionally contact a moving broker? What if you are not aware that your movers are not really movers? Moving brokers know that they have a bad reputation. So, many of them try to hide that fact and act out as if they are the real deal. They have a website that looks like a proper moving company's website. And you cannot find anywhere that they are only a middleman between you and the moving company that will do your relocation.
If this looks like a scam to you, it is because it is a scam. Misrepresentation is one of the main downsides of dealing with moving brokers and weapons of moving scammers. And you need to keep your eyes wide open if you want to know who you are dealing with no matter whether you are searching for Seattle movers or Seattle storage. However you look at it, even if the broker is not actively trying to scam you, they still might be keeping some information for themselves.
They offer the services as if they were their own. Of course, if you take your time to thoroughly research the website, you will figure this out, as they are legally obliged to mention that they are not an actual moving company. Of course, this is only true for "honest" moving brokers. The ones that want to scam you will pay no heed to legal obligations.
The choice of moving companies falls to the moving broker
Unfortunately, even if you are aware that you are dealing with a moving broker that doesn't necessarily mean that you will know who will be in charge of moving your precious belongings. You are negotiating with moving brokers, remember? They will search for a moving company for you and, in most cases, you will not know which moving company will show up at your doorstep. Most often it will be the moving company that will offer the cheapest deal. And you know what you can expect when you accept the cheapest deal. Proper moving service surely is not on that list.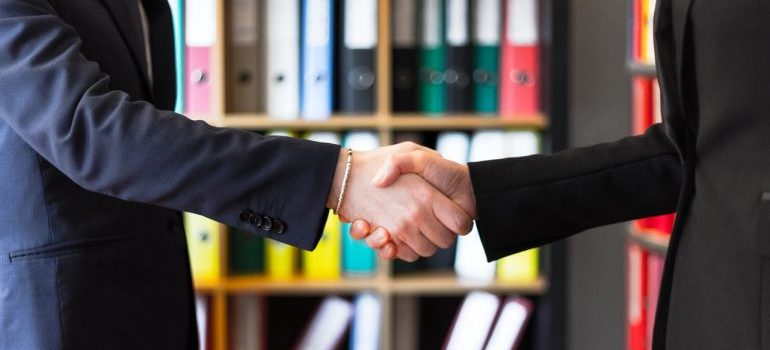 If you are looking for reliable local movers Seattle, you need to do the research on your own and avoid the cheapest deals because, in the end, they will cost you much more than you hoped for. And much more than those regular deals you ignored. Additionally, you never want to hire the cheapest moving company around. The companies that offer their services for a pittance usually have poor service quality as they are cutting corners wherever they can. And these are the companies that your moving brokers will recommend. They want to "awe" you with low prices, regardless of anything else.
You will not be able to properly file a claim
The moving process is a complex thing with many obstacles and possible complications. This means that there is a chance that something bad can happen along the way. Loss or damage of part of your items or your complete moving inventory is one of the most common problems people face during a move. This can happen, no matter whether you dealt with moving brokers or a real moving company. It is an inevitable part of moving, and you need to be ready for it if it happens.
But when you deal with a moving company right from the start you know where you are going to file your claim. When you deal with a moving broker things are not that clear. And in most cases, you will not be able to claim your coverage. The problem is that you made a deal with a moving broker. But a moving broker did not touch your items. It was those cheap movers they hired. You can ask those movers to cover the damage, but they did not sign anything with you. They have a contract or they least they should have a contract, with a moving broker. As you may expect, this creates a particularly confusing situation, one that will add quite a bit of stress to the relocation process.
Unclear laws
To make matters and downsides of dealing with moving brokers worse, the laws and regulations are unclear in this situation. Moving brokers know that. Those cheap movers know that. And they will do everything that they can to fool you around until your time for filing a claim is up. Luckily, now you know this as well. And that should be enough to end their scheme. And it is a scheme, really.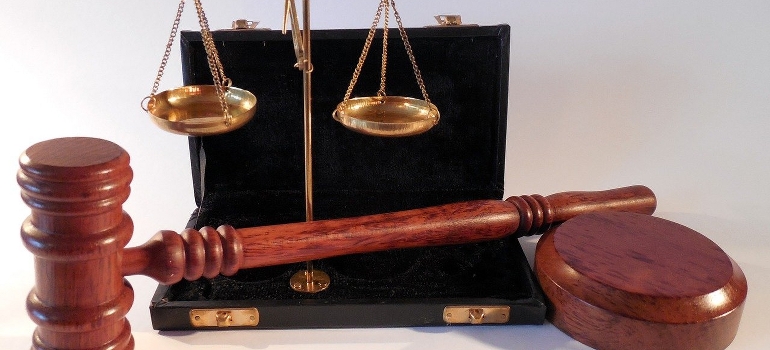 There are undoubtedly many brokers and moving companies out there profiting from unclear laws, dubious regulations, and overall confusion. They take your money and call it a day. Let's say that you need commercial shipping services. By making a deal with a broker, you are inviting disaster into your shipping process. The broker itself does not have much, if any, experience with shipping and they will not be able to answer any of your questions.
On the other side, making arrangements with one of the most reputable, top-rated international commercial shipping companies will most likely result in a job well done and lead to client satisfaction. It is always better to hire a reputable moving company, so you always know where you're at, so to speak.
Our questions – why use a mediator when you can go directly to the source?
As you can see there are many downsides of dealing with moving brokers. At least, with moving brokers that do not care about you or your move. Naturally, there are honest people who do moving brokerage for a living. But as we said before, why waste your time researching moving brokers when you can do the same searching for a real team of movers Shoreline WA and make your relocation a stress-free event from start to finish?
Let our team put together a comprehensive moving plan for you. Complete our simple free quote form or contact us at 1-888-300-7222.