Expedited packing methods for last minute moves
Sometimes, unexpected things happen and we just don't have the time to take a step back and plan everything. Other times, people sit around waiting for the last minute to handle things. No matter what your reasons might be, doing a last minute move is no easy task, starting with the packing, of course. However, with the expedited packing methods prepared for you by Hansen Bros. Moving & Storage Seattle, you will pack your home and be ready to move out in record time. One of the most important things to remember is not to panic. Stay calm and focused. That is the only way you will get this done properly.
Always start by trying to find reliable last minute movers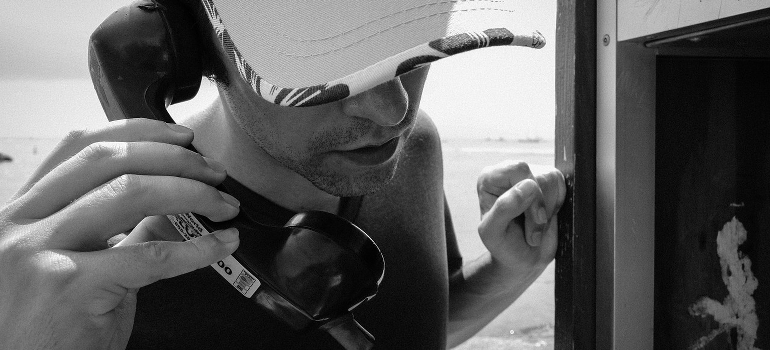 If you are moving last minute and you need to pack your entire household today, the best way to do it is to try to find last minute movers that will handle everything for you. Movers will come to your home with all the necessary packing materials and pack your stuff professionally and quickly. However, finding reliable moving or freight companies Seattle last-minute is rarely possible. Still, if you manage to find good movers quickly that is the best way to avoid expedited packing completely.
Stuff your items in your storage unit until you figure out what to do next
Another way to solve your problem. If you do not want to deal with packing and securing your items for the move, and you have other things that you need to handle, you can stack your items into your Seattle storage. Leave your items there until you figure out your next steps. Or until you are ready to pack them properly and move them to your new place.
Visualize the problem and prepare a quick plan in your head
Even though you are short on time, you need to stop for a second and take a look at your belongings. Think about the task that is in front of you and try to get some sort of a plan in your head on how you will accomplish this. Visualizing the solution will be of great help at this point. Think about the packing materials, packing system, handling fragile items, labeling, disassembling. Once you have a plan in your head, you can start gathering the essentials.
Prepare the packing materials and tools that you need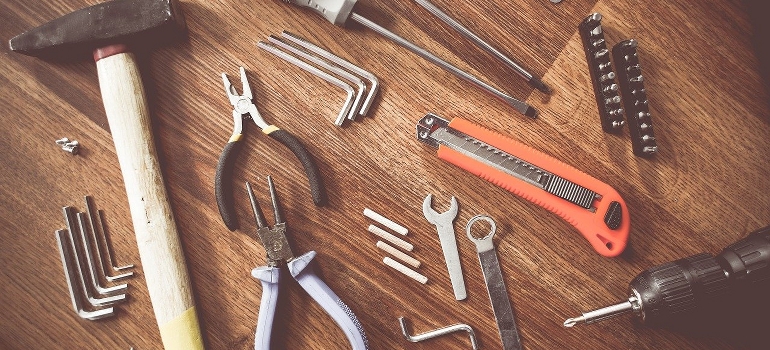 When you are preparing for a packing process properly, one of the first things that you will need to acquire is the packing materials. Unfortunately, going to the store and buying boxes in your case is probably not an option. That is why you will need to get by with what you have.
Look for anything that can hold a few items. Use drawers, laundry baskets, even pots. Anything that can hold an item should be enough in this situation. Hopefully, you have some packing tape in your home that you can use to secure your packaging. For padding, you can use your socks, towels, and any other soft material that can provide your items with soft stuffing. Finally, if you have to disassemble some items, make sure that you prepare the right tools for the job.
You cannot handle heavy objects on your own – find someone to help you
Once you prepare everything you need to find some help. This is going to be a tiring and complicated process and you will have someone around to give you a hand. When you move heavy furniture things could become dangerous as well. Call your friends or your neighbor. Make sure that someone is there when you start handling the most difficult items.
Of course, the person you will call needs to be ready to help you right away. And let's face it, there is a big chance that you will not find anyone who will accept the call. Again, if you cannot find anyone who is willing to give you a hand, you should try to call professionals. Especially if you will be handling some heavy objects.
Pack room-by-room to be more efficient
If you are ready it is time to start packing. Of course, even though this is one of the expedited packing methods, you need to maintain some kind of order. If you want to be able to unpack your items after you move. There are many ways to pack items properly but since you do not have time to utilize certain strategies you will have to stay with the simplest one. And that is to pack one room at a time.
You can start with your bedroom, for example. Pack everything that you have in that room, label the boxes and move on to the next room. That is the best way to pack your home quickly but still maintain some kind of order that will help you with unpacking afterward.
Do not forget to pack your bag with essentials
Also, in all that chaos it is very important not to forget about your essentials bag. You need to have certain items with you while you are moving. Things like food, water, hand sanitizers, spare clothes, documentation, money, keys, etc. Do not forget about it. It is easy to do so while you are in a hurry. That is why maybe you should do this before you start packing.
Try to maintain order  – you will thank yourself later
And there it is. Room by room packing is the best and simplest of the expedited packing methods that will help you to pack quickly while maintaining some kind of categorization. This will be of great help once you start unpacking your stuff. Especially after a long and tiring move.
Let our team put together a comprehensive moving plan for you. Complete our simple free quote form or contact us at 1-888-300-7222.