What are the common issues with global moves
Global moves reign supreme when it comes to the level of difficulty a person experiences when going through relocation. Moreover, international moves are difficult whether you are relocating your household or your office. From looking through the best international commercial shipping companies to saving up enough money for global relocation, this process sure is something that can give you a headache. But there is no reason to worry – we are about to bring your attention to some of the most common issues with global moves. You are more likely to prevent anything from going wrong by being aware of all the potential problems.
Top five most common issues with global moves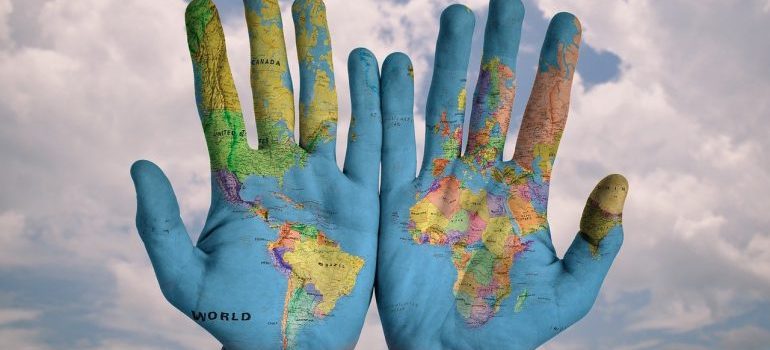 It goes without saying that the problems a person can experience during a move is a case by case matter. Moreover, we here at Hansen Bros. Moving & Storage are about to mention only some of the biggest and most common issues people face when moving overseas. Bear in mind that there are many other issues that you could experience. Today, we start with some of the most common ones:
1. Financial problems are one of the things people worry about the most
Relocation is expensive – but an international move is quite another thing. The math is simple – the more miles you have to travel in order to reach your new location, the more money will you have to set aside. Moreover, people aren't just worried about being able to afford the best international movers Seattle. They also worry about being able to afford living essentials such as food and rent, after arriving at the new location.
For that reason, you shouldn't consider making such a long journey unless you have a job waiting for you or a guaranteed business opporunity. Of course, if you have hefty savings that you aren't afraid to spend while you are searching for a job, then by all means take the risk. But if you have nothing to fall back on, it's best to play it safe.
2. A language barrier is by far one of the most common issues with global moves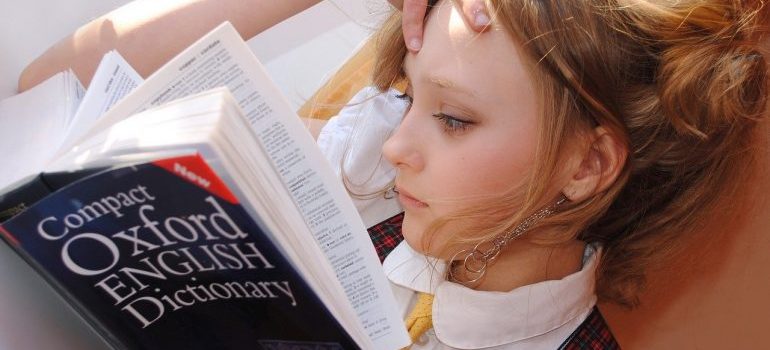 Imagine moving to a country where English isn't the native language. How would you cope with the language barrier? This is something you need to think about in advance, as you can experience quite a shock after moving to a country whose language you don't speak. In an ideal case scenario, you would be able to take language classes for a few months before moving your office or your home to a location halfway across the world. But if you don't have enough time for comprehensive classes, then make sure to at least memorize a few rudimentary phrases that will get you started. Every new phrase you learn will help you become more confident in your skills.
3. Many people experience a strain in their relationships
It doesn't matter whether you are moving for business or pleasure – leaving behind your friends and family is never easy. Many people can't cope with the fact that they can't see their parents/friends/partner on a regular basis any longer. Unfortunately, this problem isn't an easy one to solve. For starters, time can be the best remedy for feelings of sadness or melancholy. Secondly, you can try to make new friends in your new city as soon as possible. It doesn't matter whether you organize a housewarming party, attend local events, or enroll in some classes – you need to have someone who you can rely on in your new home.
The good news is that we do live in the era of Facetime and Skype. You might not be able to physically touch your loved ones but you can certainly see them on camera whenever you like. They truly are only a click away.
4. You might experience waves of culture shock
You might think that you are a very independent and mentally strong person. And you probably are. But that doesn't make you immune from experiencing a shock due to all the cultural differences. In other words, expect to be going through waves of culture shock after moving to an international location. How soon you will be able to adapt to the new culture depends on a number of factors. Most often, it depends on the differences between the two countries.
If you have moved from the USA to Australia, chances are you will have a much easier time fitting in than have you moved from the US to Japan. Besides, if you are doing this with some of your colleagues through a group employee relocation to a distant location, then you will also have an easier time adjusting. You won't be all by yourself, and it always helps to have someone by your side who is going through the same situation.
5. Deciding what to do with all of your stuff is one of the most common issues with global moves
Finally, something that will give you trouble much before the date of your move. It's ludicrous to think that you can relocate all of your possessions halfway across the world. Not only would that cost too much money but it would also result in incredible amounts of stress. So, what can you do to make the relocation of your items easy on yourself? You are not going to like the answer.
Say goodbye to as many items as possible. Sometimes, relocating an item over such a long distance can be more expensive than replacing it once you arrive. Be practical and donate as many items as you can. By doing so, you would be saving yourself from one of the most common issues with global moves. Don't let your feelings get in the way of you having a cost-effective and stress-free relocation.
Let our team put together a comprehensive moving plan for you. Complete our simple free quote form or contact us at 1-888-300-7222.