Fun activities in Bainbridge Island to explore
So, you have decided to move to Bainbridge Island. We are happy to say, you've made one of the best decisions of your life. Now, needless to say, you will spend the first few months exploring your new surroundings. Hiring the best moving company Washington has to offer means that your relocation will be smooth and stress-free. Seeing that these professional movers will take of everything for you, you'll have plenty of free time. You can spend this time exploring the many fun activities in Bainbridge Island. And believe us when we say, there is a lot of them! It all solely depends on what your preferences are and how you enjoy spending your time. Bainbridge Island has something to offer to everyone, and we're sure you'll have a blast discovering it all.
A brief history of Bainbridge Island before we begin
The amazing history of Bainbridge Island begins hundreds of years ago in the past. All you need to do is look at the names of the towns on the island to realize the impact different people and cultures had on it during the years. This history is carefully preserved and nurtured through a wide variety of museums, which are among the fun activities in Bainbridge Island to explore.
The sooner you hire cross country movers Seattle, the sooner you will be able to explore all of these wonders and learn. Ancient tribes, British explorers, and American settlers have all left their trace here, and the Island tells its own story. In the earliest days, the island was home to tribes, spread out all over the Puget Sound estuary.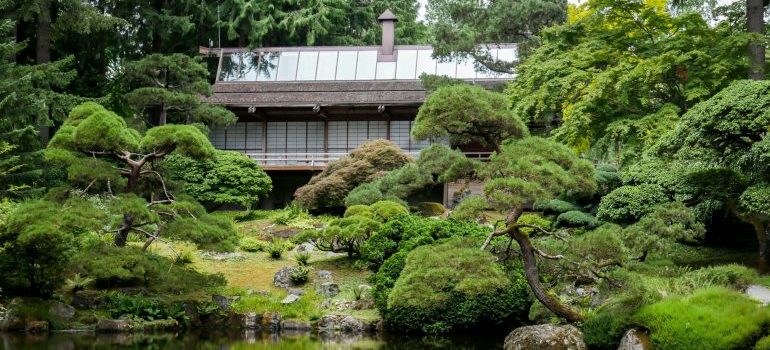 The largest turning point for the island happened in 1841 when it was visited by Charles Wilkes, a US Navy Lieutenant. He named the island Bainbridge, to honor Commodore William Bainbridge, a hero of the 1812 war. In 1855, Suquamish Indians granted the land to the US government. Since then, it thrived in the logging and farming industries. This attracted plenty of Asian immigrants, who boosted the island's population and prosperity. In 1991, the island officially became a city. It benefits greatly from its proximity to Seattle, while still maintaining the natural environment and cultural heritage. As such, it is a beautiful blend of old and new, which definitely makes it a perfect place to move to.
Taking part in fun activities in Bainbridge Island can't go without museums
Nothing can preserve and display the rich history of an area like a museum. The city has a lot of them, so you will definitely be busy while movers Bainbridge Island take care of your items. Here, we will list a few of them that show the rich heritage of the island.
Bainbridge Island Historical Museum
The Bainbridge Island Historical Museum revolves around the history of the area and is located in a school dating back to 1908. The exhibits on display here include Native American history, important events, and people. Here, you can learn about the interesting and important parts of history. See the history of the explorers who mapped out the Puget Sound area. Also, you can get familiar with the unsettling experiences of the Japanese Americans interned in the Manzanar camp. With a lot of interesting and interactive exhibits, with a hands-on approach, this museum is very good for kids as well. All this combined, truly makes it one of the more fun activities in Bainbridge Island to take part in.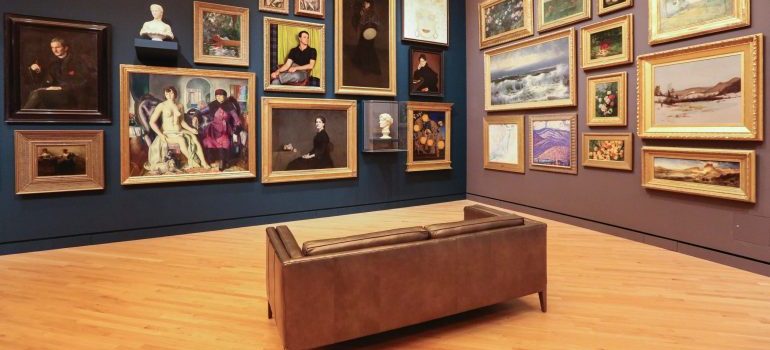 Bainbridge Island Museum of Art
This is a contemporary art museum, featuring rotating exhibits. It emphasizes and focuses on local art artists and the ones from the surrounding area. Since the displays always change, you can always expect something new. If, however you want to plan your visit, you can see the current featured artists on the museum's website. Often, you can see hosted events for the community. Art-related happenings with a family-friendly or a kids theme. If you get hungry during your visit, the museum offers a small bistro selling wine, breakfast, and lunch. There is also a gift shop selling hand made arts, including pottery, home decor, toys, and artwork.
Bainbridge Island also has plenty of fun activities in the outdoors
If you're not a fan of closed spaces you're in luck because there are plenty of things to do in nature. Here we'll list a couple of places to visit if you're a lover of greenery and fresh air.
Bainbridge Gardens are a lush green sight for sore eyes
Situated on a historic property on Bainbridge Island, the Gardens are a family-owned garden center and nursery. Here you can see plenty of trees, bonsai, flowers, and garden art, spanning across 6 acres of open space. This is yet another place perfect for kids. Featuring a fun play area, you can let your kids run wild and enjoy the sunlight, while you enjoy a coffee in the on-site cafe. If you want to learn more about nature and gardening, the center offers various courses, including basic planting and bonsai cutting classes.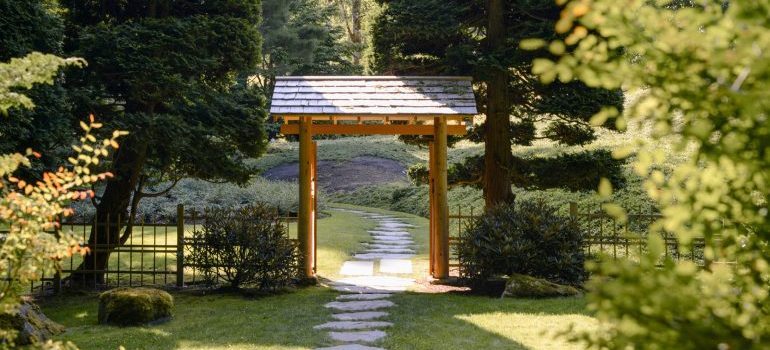 Tillicum Village, a place of fun culinary activities on Bainbridge Island
After you are done with residential moving, it is always recommended that you take some time to relax. And believe us when we say, if you're looking for fun activities in Bainbridge Island, there is no better place than Tillicum Village. It is an island designated as a state park and as such, it can only be reached by boat. There are organized excursions to the village which last about 4 hours.
Here, you first visit the village longhouse, where you get to try traditional food. In the longhouse, aside from food, you can marvel at the local tribal art. You also get to see a cooking demonstration, with a buffet meal after. After this, there is a performance, including a native storyteller, and dancers wearing traditional masks. This entire cultural experience, easily makes Tillicum Village one of the most fun activities to participate in on Bainbridge Island.
Let our team put together a comprehensive moving plan for you. Complete our simple free quote form or contact us at 1-888-300-7222.