Fun activities in Newcastle WA to explore
So, you are moving to Newcastle WA and you are looking for a good place to have fun and relax. Newcastle is in an area packed with good places you just need to know where to look. To help you with your search moving company Washington has prepared a list of fun activities around Newcastle WA that you can explore and visit.
6 fun activities around Newcastle WA to explore
Newcastle WA has lots of interesting places and things that you can visit on your own or with your family. To give you some suggestion we have prepared a small list. And, there are plenty more options you can explore on your own:
Visit Bill Speidel's Underground Tour
Take a walk down the Coal Creek Falls Trail
Enjoy Kush Tourism
Take a ride on a Gig Harbor Gondola
Enjoy a Twin Peaks Tour
Take a ride on Victoria Clipper
Visit Bill Speidel's Underground Tour
If you are up for something unusual and strange enjoy Bill Speidel's Underground Tour and get to know Seattle from a little different perspective.  This is a guided walking tour beneath Seattle's sidewalks and streets, which you will certainly enjoy.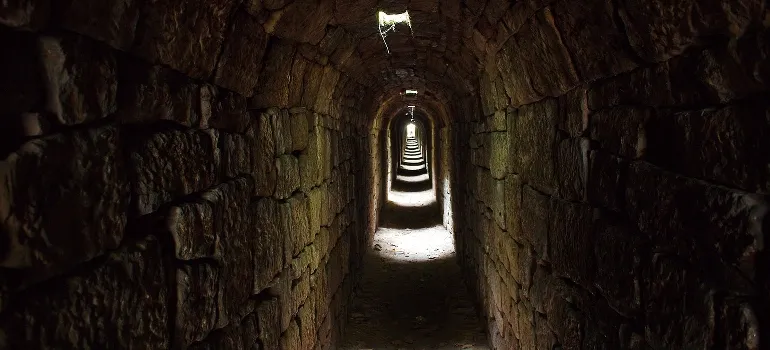 Take a walk down the Coal Creek Falls Trail
Maybe you like to hike. If you are looking for a hiking trail that you can visit with your kids, Coal Creek Falls Trail is the perfect place to visit. A relatively flat, heavily forested trail goes to the falls. It can get busy sometimes, however.
Enjoy Kush Tourism
If you are interested to learn a little bit about the cannabis industry in Seattle you will enjoy a Kush tour. Learn how this all works from the scientific side as well. Highly recommended tour and one of the "funniest" activities around Newcastle WA. But maybe not for families with kids.
Take a ride on a Gig Harbor Gondola
Have you ever been to Venice? If you haven't, here is an opportunity to learn how it feels to ride in a gondola. As sits are limited, reservation is required. So make sure that you secure your place in advance.
Enjoy a Twin Peaks Tour
If you are a Twin Peaks fan, then you will certainly enjoy a Twin Peaks tour guided by a superfan David Israel. Learn about the behind the scenes trivia and much more in this creepy and unique tour.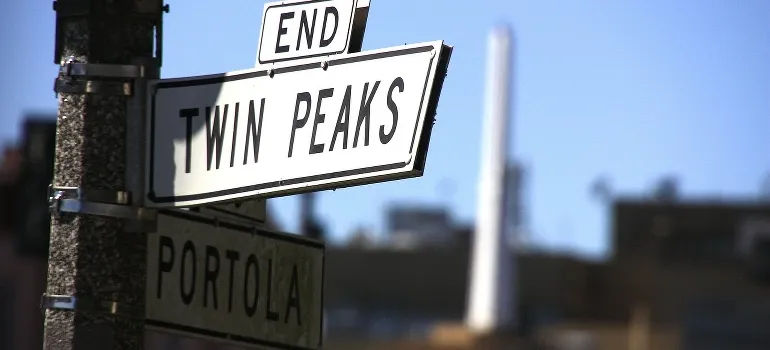 Take a ride on Victoria clipper
If you like riding a boat but the gondola is too slow for you, maybe you will enjoy a ride on Victoria Clipper. Ok, a ferry ride is not the fastest way to travel by boat. But at least it is not man-powered.
These are not the only fun activities around Newcastle WA
Those are the best fun activities around Newcastle WA. Of course, there are many more great things that you can do to relax and have fun. However, you will have to find them on your own.
You might just end up liking it so much that you decide to move here
If you are preparing to move to Newcastle, before you start thinking about fun activities, you need to make sure that your relocation is organized well. If you hired movers Newcastle WA and their full moving service to give you a hand then all you have to think about is cleaning your new home, unpacking, arranging your furniture, and decorating.
Get to your new home before your movers arrive
One of the first things that you have to do when you enter your new home is cleaning. However, cleaning can be very difficult if your cross country movers Seattle already delivered your boxes and your new home is loaded with your items. That is why the best thing to do is to get to your new home at least a couple of hours before your movers so you could have an empty home for yourself. Think about this before you go. Prepare your cleaning gear and your cleaning products, talk to your movers, and find a way to get to your home before they do.
Don't stop until you unpack everything
If you managed to clean your new home before your long distance movers Seattle arrives, then the next step is to unpack your boxes. However, before you do, check your boxes and your items to see if everything is there and undamaged. Maybe you thought about this in advance and you have hired their packing and unpacking services as well. If you had, then your movers will do the unpacking as well. If not, you will have to unpack your boxes on your own. This is a difficult and tiring task. Especially after a  long and difficult relocation.
Still, it is very important to do it right away and not to postpone the unpacking process. Many people have trouble with unpacking. So it is not unusual to see unpacked boxes in someone's home months after they've moved in. If you do not want this to happen to you, do the unpacking in one stroke.
Arrange your furniture or let your movers give you a hand
Hopefully, you have thought about this day in advance. If you did, then you had a blueprint of your new home and decided on furniture placement before you moved. Then all you have to do is place the furniture where you want. An even better solution is to hire an unpacking service that will help you to place your items wherever you want. If you will be doing this on your own, be careful not to get hurt. Moving heavy furniture can be dangerous. Especially If you do not have anyone to help you. Once you place your furniture it is time to think about relaxing and doing some fun activities in Newcastle WA.
Let our team put together a comprehensive moving plan for you. Complete our simple free quote form or contact us at 1-888-300-7222.