How to prepare furniture for shipping from Redmond
Handling furniture during a move can be a very tiresome experience, in most cases. First, there is the matter of pushing and shoving it around the house, trying to dodge other pieces of furniture. Then, there is the matter of carrying it down the stairs and trying to find a spot for it in the moving truck. But before all that, you have to pack the furniture the right way to avoid damage. Before you start shipping your furniture from Redmond, you need to prepare it. This means you have to do everything you can before the best movers in Seattle arrive to handle your relocation. And this is where we come in, with this helpful guide. It will be of great use to you even if you are planning a DIY move. Whatever the case may be, your main priority is to get your furniture to the new home safe and in one piece.
While you're focused on the safety of your furniture, you also need to think about your own safety and not get injured. Now, before you do anything, you need to get ready for work. To prepare furniture for shipping from Redmond, we recommend making a complete moving list. Write down all of your furniture pieces and sort them by priority. Packing your bed, for example, should be the last task, since you still need to sleep in it. The study room table, on the other hand, can be among the first items you pack. While making the moving list, think about what you can do to secure your items in the best way. In addition, consider how long it would take to dismantle the bigger pieces of furniture.
With the right tools, every job is easier
Usually, all you need for a move is a few solid boxes, stretch tape, and bubble wrap, and some packing tape to secure everything. While these materials, paired with the help of one the best moving companies Redmond WA are enough in most cases, this doesn't apply here. Your mission is to prepare furniture for shipping from Redmond, meaning these standard materials simply won't cut it. Here are a couple of things you'll need to effectively prepare and pack furniture for your move:
Plastic covers for sofas and mattresses
Ziplock bags for screws, bolts, and other furniture parts
Corrugated cardboard
Bubblewrap, packing peanuts, and stretch wrap
Basic tools for the household, like screwdrivers, pliers, and wrenches
First and foremost, the tools are crucial for this move. Screwdrivers, wrenches, and pliers will help you disassemble furniture and eventual doors quickly and without effort. With the ziplock bags, you won't have to worry about losing the small parts that keep your furniture together. The soft and protective bubble wrap helps keep your table legs and wooden parts safe from scratches and dings. It is also a good idea to equip yourself with a dolly with wheels, and some ratchet straps, just so moving the furniture is easier.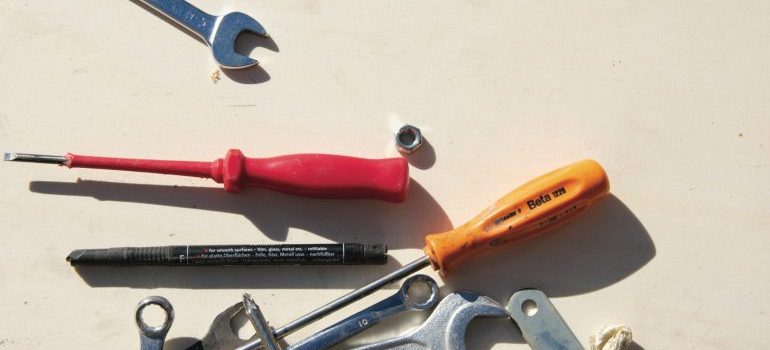 Before you prepare furniture for shipping from Redmond, measure your home
Yes, you heard that's right, measure your home. Even if you make a solid moving plan, it won't have many purposes if your items can't leave the house. It is, of course, possible to move the furniture from your home, since you got everything in it somehow. Before you even think about moving any of the furniture, you need to see if it can fit through the doors and the hallways of your home, all the way to the truck.
Disassembling your furniture is needed in some cases, while in others it isn't, and this largely depends on the situation. Keep in mind that knowing the dimensions of your home and passages will greatly help shipping companies in Seattle, once you hire them to carry your items. If a piece of furniture is fairly light and can fit through a door without much struggling, you won't have to dismantle it.
Once everything is prepared you can start breaking down and packing furniture
At this point, you'll have to get ready for some hard work. Get plenty of rest the night before and start early, since you will be active for the rest of the day. Start dismantling all parts that you can, and if it is available, use the assembly instructions to help you. Individual pieces such as table legs or chair handles should be wrapped in bubble wrap or towels. It is also advised not to clean your furniture before shipping it for the city of Redmond. You'll save time since you will have to clean your new home once you move in regardless. During dismantling, put nuts, bolts, screws, and springs into ziplock bags so you don't lose them. Leather chairs and sofas should be wrapped in plastic covers to prevent dust or moisture damage.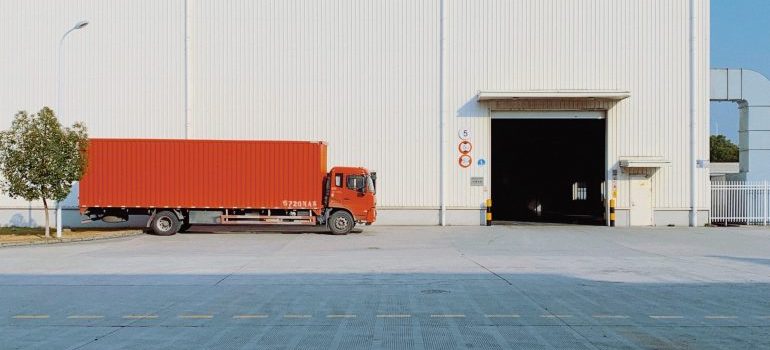 Just be careful not to apply tape directly to the leather, since adhesives might damage it. Once you finish all of this, you can move on to the truck loading part. Even though this step is the last, it is not the least important.
Start from the back of the truck, and fill it with the largest, and heaviest items first. Smaller and lighter items and pieces of furniture should follow. Just as you packed furniture, do the same with your boxed items. Big and heavy on the bottom, small and light on top. Once everything is on the truck, make sure everything is stable and snug. Just as professional local Seattle movers do, be sure to closely inspect how everything is loaded. Use towels or blankets to fill any gaps to prevent movement during transit. With these handy tips, you'll be able to prepare your furniture and belongings for shipping from Redmond like a pro!
Let our team put together a comprehensive moving plan for you. Complete our simple free quote form or contact us at 1-888-300-7222.