Guide for moving from Marysville to Shoreline
Relocating from one city to another can be a drastic change, even if the cities are in the same state. If you are interested in moving from Marysville to Shoreline and want to make the most of the process, it is time to do your homework. These days, you will be doing most of your research online but the sentiment remains. You will also want to find one of the experienced movers Shoreline WA, to help you make the transition easier. With their help, you will be able to focus on finding the best place for your new home instead of having to think about all the work the relocation requires. In this article, we will be talking about what you can do to ensure that you are making the best decisions for your upcoming relocation.
Things you need to consider when moving from Marysville to Shoreline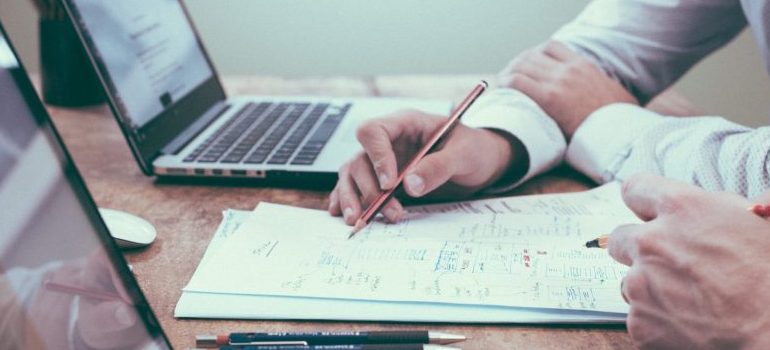 While the relocation process might be complicated, it is not the only thing you will need to think about. Primarily, you will be focusing on finding the ideal place for your new home. After all, you don't know when or if you will be moving next, so it is very important that you make the most out of your decision. With that in mind, here's what you will need to do:
Figure out what you like about Marysville
Find out more about Shoreline
Research Shoreline neighborhoods
Get ready for the moving process
Of course, you will have a lot more than this on your proverbial plate. The important thing is that you start early. Simply finding one of the ideal moving companies Marysville WA has on offer can take you a couple of weeks. Ideally, you will start looking into your new home months before you actually have to relocate. That way, you will have enough time to figure out the best place for your new home or office. The best place to start your research is going to be in your "old" hometown.
Marysville, WA
Seattle's suburb of Marysville has around 70,000 people living there. Key features of the area include above-average median household income (around $80,500), and a high median home price (about $340,000). The area also has a somewhat high crime rate and a steep cost of living. Being a Seattle suburb, there are plenty of amazing outdoor activities to partake in, the diversity is amazing, and the job sector is quite healthy.
But the most important thing to note when doing your research is what makes you "tick". Try to identify the amenities and services that you simply can't live without. That way, you can try and find a neighborhood in Shoreline with the same set. This can be really important, as it can help you adapt to your new surroundings a lot faster.
Overall, the combination of factors makes Marysville a decent place to live, but also one that you might want to relocate out of after some time. There are simply better opportunities elsewhere. Let's see what Shoreline has to offer.
Shoreline, WA
Shoreline, WA is another Seattle suburb, but with better overall scores across the board. The population is quite similar, as there are around 60,000 people living in Shoreline. However, the area features an even higher median household income (around $87,000) as well as a higher median home price (about $520,000). But what sets Shoreline apart is the prevalence of high-quality medical facilities. You will always have access to top-quality medical care in this suburb.
The fact of the matter is that two Seattle suburbs are going to have similar statistics. After all, they are both deeply connected to Seattle and have much the same opportunities. You can even hire one of the local movers Seattle has on offer, as opposed to ones specialized in either Shoreline or Marysville. One thing that sets Shoreline apart, though, is the lower commute time to Seattle. On average, you will be in Seattle proper within 14 minutes if you take I-5 S.
Moving from Marysville to Shoreline – Do some research on specific neighborhoods
Once you identify what is it that you need from a neighborhood, it is time to start the search. Every part of Shoreline is unique, there are no two neighborhoods that are the same. This part of the process involves finding the area that has most, if not all, of what you want, and that has minimal negative factors. You will be looking at crime rates, proximity to desirable amenities, neighborhoods' diversity, and more. This is something you simply have to do before you start looking for some of the best movers Seattle has for your relocation. Otherwise, you may end up wanting to move again before you truly settle in. Not to mention that the whole endeavor can be quite costly and that you might need to downsize.
Moving from Marysville to Shoreline – The moving process
Speaking of costs, it is time to mention the relocation process itself. Since you will not be performing a long-distance move, you do have the option of going the DIY route. However, with all the research and neighborhood-exploring you will have to do, it is advisable that you at least hire some moving services to make it easier for you. Moving to the city of Shoreline is going to be an adventure, after all, you might want to enjoy it. In order to do so, you will need to prepare for the moving process to the best of your ability.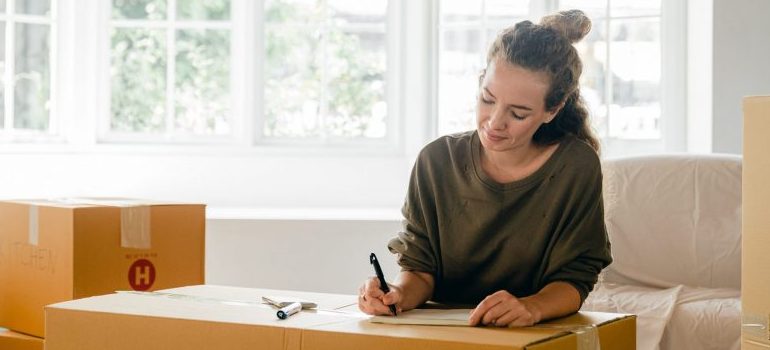 We've talked numerous times about how to organize a relocation so we will just provide you with a quick list of the most important things. In short, here's what you will need to think about:
Setting a moving budget
Creating a moving checklist
Booking movers on time
Obtaining help from friends/family members
While there are other necessities that you will need, these are the most important parts of moving from Marysville to Shoreline, or any other relocation effort. Just make sure that you start on time and you will have nothing to worry about!
Let our team put together a comprehensive moving plan for you. Complete our simple free quote form or contact us at 1-888-300-7222.