Guide for moving from Seattle to Bainbridge Island
Moving from a metropolitan area to a smaller city can be a huge change in one's life. There are many different variables that will tell whether that is going to be a positive or a negative change. What we can tell with certainty is that you are going to need to prepare if you are moving from Seattle to Bainbridge Island. And we are not just referring to you hiring reliable movers Bainbridge Island. You might find a list of all the tasks that you need to accomplish in the upcoming period quite scary but there is no need to worry. Stick with us and you will find out the most important things you should know about your upcoming moving endeavor.
Will you have any remaining ties with Seattle?
You can travel from Seattle to Bainbridge Island by ferry, which means that these two locations are very well connected. That's why many people decide to keep working in Seattle after moving to Bainbridge Island, or they have kids that need to attend school in Seattle. Even though these two places are connected by a ferry, that still doesn't make it easy for those who have to go through that commute. So, before doing anything else, you need to think about your ability to maintain this commute on a daily basis.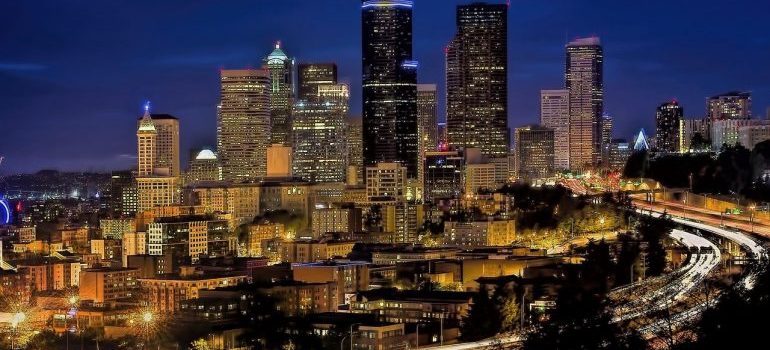 Choose your preferred method of transportation and plan out your day in advance. You are going to spend a lot of your time on the commute, so make sure it really pays off. It's only after you make all of these necessary arrangements that you can move on to finding the best movers Seattle. Speaking of which, there are many companies that you will find absolutely useful when it comes to helping you transition to your new home in Bainbridge Island.
Find appropriate help when moving from Seattle to Bainbridge Island
Every person that is going through the process of relocation has one very important decision to make at the very start – do you want to opt for a DIY move or would you prefer to have an assisted relocation? If you decide to have a DIY move, then the first thing you need to do is find some assistance. Moving is a process that is too complicated for one person to handle on their own. Call in your friends, ask your family for assistance, or rely on your neighbors – just have someone by your side.
On the other hand, if you opt for an assisted relocation, then you need to be smart when choosing your moving company. Not only do you need to be sure that your movers are respected and experienced, but you also have to check whether they have the means to cater to all of your needs. What does that mean? Well, let's say you want to store some of your belongings while going through the moving process. Then you will definitely want to look for a company that can provide you with secure self storage Seattle solutions. Likewise, if you are in dire need of someone who can pack your belongings, then you won't think about hiring a company that doesn't offer packing services.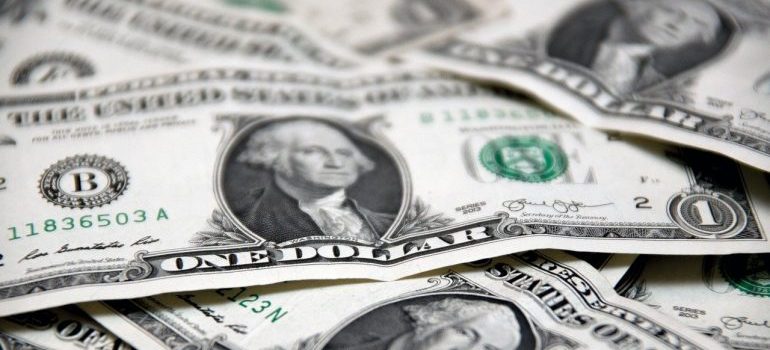 Our honest recommendation is for you to contact a few of the best local moving companies in Seattle. Request a free moving quote from all of them and see which company will provide you with the best prices for the necessary services.
Deal with a plethora of different moving tasks that await
Finding the right moving company for your relocation is only the first moving task out of many. Granted, it might be the crucial one for the success of your move, but many other tasks still await. The thing most people struggle with during relocation is the lack of time. After all, you will have to dedicate almost all of your free time to your relocation from Seattle to Bainbridge Island. Thus, it is the best idea to create a moving timeline and a detailed plan of relocation and stick to it at all times.
Speaking of which, you won't be lacking entries on your list. There are many different tasks you need to deal with before moving from Seattle to Bainbridge Island, and they include:
Packing all of your items for relocation (it's always a good idea to start packing six to eight weeks before your move)
Making the necessary childcare arrangements (we'll let you decide whether you want a professional or a family member)
Transferring your utilities (this is task people oftentimes forget about)
Cleaning out your property before the move (it's only common courtesy to leave your place nice and clean)
Organize a farewell party (this is completely optional and depends on your feelings at the given moment)
Bear in mind that these are just a few suggestions that you can use when creating your moving checklist. If you are going through an unusual move, then this will be just the tip of the iceberg when it comes to everything that will need to be done. Everything depends on your unique situation.
Accept the fact that you will have to go through a change in lifestyle
Life in a big city, such as Seattle, and a smaller one, such as Bainbridge Island, can never be the same. That is the first thing you are going to have to accept and remember when moving from Seattle to Bainbridge Island. If you go into this process prepared and ready for what is to come, you will have a much easier time after your move. The good thing is that you will be so close to Seattle that you can always hop on a ferry and have a nice outing with all of your friends.
Let our team put together a comprehensive moving plan for you. Complete our simple free quote form or contact us at 1-888-300-7222.