Useful tips for overcoming post-moving depression
Moving is a great opportunity for making big changes in one's life – for new and better employment, experiences, and relationships. But it also means leaving behind everything you know. And that can be hard to deal with, no matter how excited you are for your new life. So it's normal to experience some sadness and nostalgia after the relocation. The problem is when you let it turn into something more serious. To avoid that, you have to take overcoming post-moving depression as seriously as you took the task of finding the right moving company Washington for your move. Luckily, there are easy and effective ways to combat post-relocation blues. But first, you must learn to recognize the symptoms.
Overcoming post-moving depression starts with recognizing the symptoms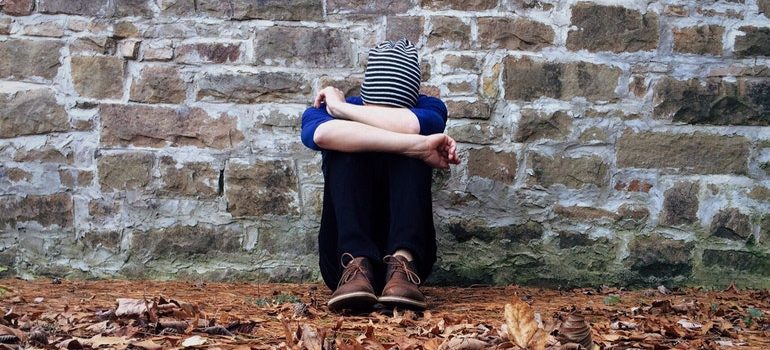 Moving always stirs up a lot of emotions, positive and negative. There'll be excitement and anxiety, worry and relief. On top of it all, you'll probably be very, very tired because even with the help of the best local movers Seattle, relocation will still take a lot out of you. But all that should pass as you settle into your new home. If it doesn't, you might be dealing with something a little more ominous – post-relocation depression.
Depression after moving is more than just exhaustion or nostalgia. You'll recognize it by the following symptoms:
a lack of interest in hobbies, pleasure, and even daily activities
significant fluctuations in weight
constant fatigue, low energy, excessive sleeping, or conversely intense insomnia
difficulty focusing, mood swings, a short fuse
disinterest in social interaction and more time spent alone, watching TV, scrolling through social media, or playing video games
an increase in drug and alcohol consumption
intense feelings of guilt, worthlessness, hopelessness, and sadness
Tips for overcoming post-moving depression
If you notice that you're experiencing symptoms of depression, don't brush them off. Depression can be a serious issue. Left untreated, it only gets worse. So, don't waste time – start battling it as soon as possible to avoid further issues down the line.
Settle into your new home and life
It's normal to feel uprooted and unmoored by a relocation. But those feelings will only exacerbate depression. So it's important to make your new house feel like home. Don't leave your belongings in Seattle storage for too long – unpack, set up your furniture, decorate, and settle into your new home. This will make you feel more like you belong somewhere and give you some stability.
Go out and get some exercise
Depression can easily trick you into becoming a hermit. It's easier and more comfortable to stay at home, it doesn't require a lot of energy. But depression is lying to you and you need to resist its pull. Breathing in the fresh air and absorbing some vitamin D from the sun is good for you. Furthermore, physical activity releases endorphins which improve your mood. So, get at least some physical activity every day even if it's not much. Take a walk around the neighborhood, go on a hike with your dog, or sign up for a yoga class at the local gym. You'll feel better afterward.
Make some lifestyle changes
It's a well-known fact that mental and physical health are related. Poor mental health, depression, and stress can negatively impact your overall health. But the opposite is also true: good physical health can improve your mental state. Going out and being active will help this. But you'll also want to make other lifestyle changes. Do your best to eat well, for example. Cut back on alcohol and cigarettes. Practice some form of mindfulness such as meditation or prayer. This is a proven method that can help make you feel better both physically and emotionally.
Stay in touch with old friends
You don't have to leave your old life behind completely just because you've moved on. People have entire friendships and relationships online these days. You can also stay in touch with old friends from your new home, even if you've moved very far away. Text them or check in with them on social media. You can even do weekly Skype calls where you catch up, play some social games, or just keep each other company. It's important to maintain these relationships because they'll make you feel less lonely.
Make new connections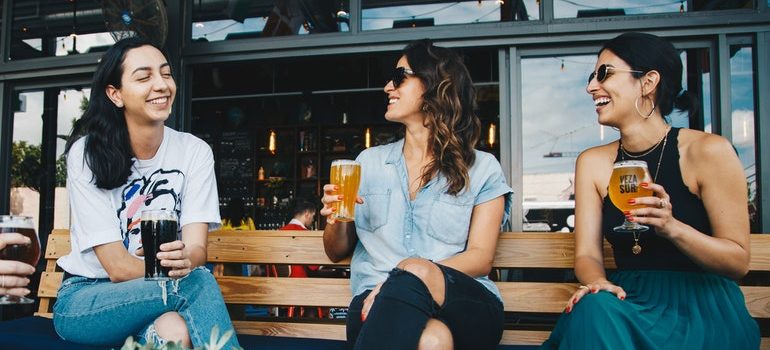 Although staying in contact with old friends is important, you must also move forward. Now that you live in a new place, you'll want to make connections here as well. So try to be as social as you can. Throw a housewarming party, meet your neighbors, join some sort of club, or attend social events. Putting down roots like this will make a new and unfamiliar place feel more like home. Just remember to follow the CDC guidelines regarding coronavirus. You want to stay safe while socializing – the last thing you need is to get sick!
Develop a new routine but remember to mix things up as well
One of the reasons why moving is so stressful is because it is simply a big change. That tends to make people feel less certain and stable in their lives. Establishing a routine in your new home can help with those feelings and give you a sense of confidence in your new life. So, look for a job, follow a daily schedule, and find ways to add structure to your life. This will help stop you from spiraling further into depression. Just don't let yourself get bored. Variety is the spice of life, after all. You don't want your routine to become so entrenched that you're tired of it. Instead, change little things up every once in a while to make it interesting.
Be patient and understanding with yourself
If you do end up experiencing post-relocation depression, dealing with it won't be a quick, overnight fix. This might be disheartening and frustrating. But it's a reality you need to be prepared for. So don't be too hard on yourself if you're not dealing with the move too well. Let yourself experience those negative emotions, and then let them go. Suppressing them won't help anyone.
If you find overcoming post-moving depression hard, seek professional help
Overcoming post-moving depression on your own is definitely possible, especially if you identify it early on and dedicate yourself to getting better. But it doesn't always work out that way. Sometimes, we're too busy or too tired or too fragile to get ourselves out of a dark place. In those situations, there's no shame in asking for help. So if you notice that you're still suffering symptoms of depression weeks or even months after the relocation or it's interfering with your life, seek professional guidance.
Let our team put together a comprehensive moving plan for you. Complete our simple free quote form or contact us at 1-888-300-7222.