Guide for moving from Seattle to Denver
Long distance relocation can be very exhausting. On the other hand, they demand thorough preparation if you want to move to your new destination without stress. Given the number of tasks that await you prior to your move, it's essential that you get down to business. Start by hiring the best movers Seattle. Moreover, make sure to get adequate information about the new city through comparisons. Know in advance what things you need to change when moving from Seattle to Denver. Therefore, proper research will result in reaching a successful and less stressful move.
The difficulties of adjusting to life in Denver
Well, after observing the population number, we can freely state you are moving from one big city to another. They both have about 700,000 residents. Thus, you'll be used to the crowds. Also, fun and entertainment are at a high level in both cities. Therefore, enjoying Denver won't be difficult for you. Just let your things remain safe in Seattle storage. Don't overcrowd your new home instantly.
The weather will simply be a pleasure for the whole family
While Seattle is known mostly as a cloudy city, Denver is totally the opposite. As a matter of fact, you can enjoy sunny weather practically 300 days a year. With its natural beauties, it offers opportunities for numerous outdoor activities. Thus, spend your days enjoying hot summers. Still, bear in mind, the weather is quite comfortable despite the heat because of the lack of humidity.
However, you'll need more time to adjust to the weather. Though quite pleasant, one thing makes it hard for newcomers to adapt. It is the question of altitude. The air is thinner and dry. Hence, the lack of oxygen can provoke certain problems at the beginning. Nevertheless, everyone adapts after a few days' time. Just take it slowly. Moreover, drink water, maybe more than usual.
What about the costs of living after moving from Seattle to Denver?
By all means, both cities are quite expensive. However, Seattle is pricer than Denver. Thus, relocation from Seattle to Denver can positively affect your budget. Seattle's costs of living are practically twice as expensive as the U.S. national average. No wonder it is considered one of the most expensive cities in the country. Above all, the largest expenses are related to housing costs and transportation. As for other costs such as groceries, healthcare, the situation is not problematic in terms of money.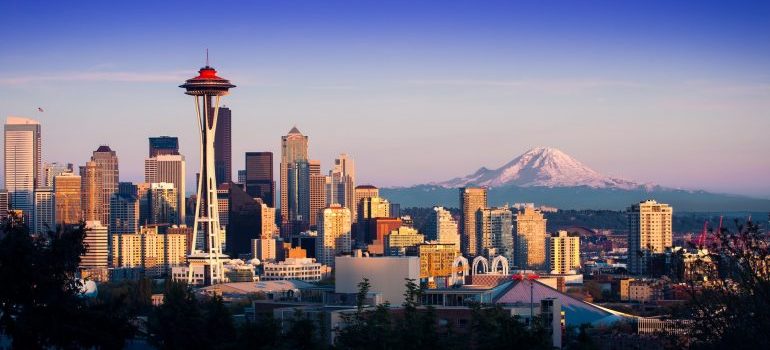 Still, living in Denver is also quite pricey. As in Seattle, the housing costs are the highest. Hence, take your time choosing the neighborhood prior to contacting professional cross country movers Seattle. For instance, the median rent is around $1,500. Moreover, the median home value is $420,000, which is almost double compared to the national average. Nevertheless, it all depends on the neighborhood you choose.
The Highlands with an average rent of about $2,150.
RiNO (River North) has an average rent of $1,720.
Capitol Hill is maybe the most affordable with the rent of $1,520.
Job opportunities are definitely vast
Have no worries when leaving Seattle for Denver. Though Seattle is known as a tech giant with a huge trading industry, Denver won't be a disappointment. Therefore, hurry and contact your Seattle movers. To tell you the truth, Denver's economy is booming. A variety of big companies have chosen Denver as their base. Surely, you'll find a job in one of the top industries.
tech
aerospace
agriculture
casual concepts
marijuana
Transportation is an important matter that will surely satisfy your needs
Leaving Seattle, a city with one of the best transportation systems won't be hard since transportation works quite well in Denver too. Moreover, Denver is geographically small. Thus, commute time is quite short. Besides metro, bus, and rail lines you can always use bikes and scooters. Especially in case you work or live in downtown Denver.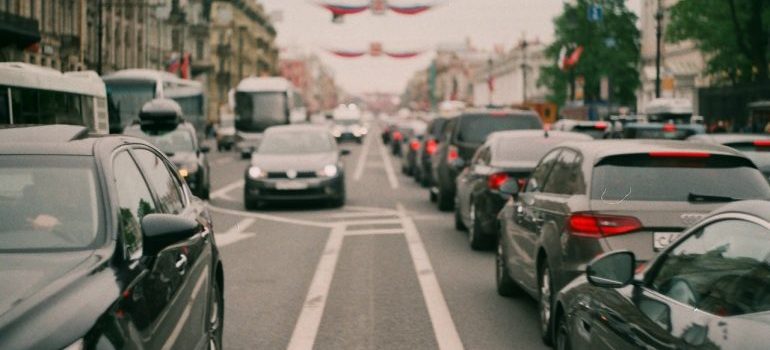 On the contrary, there's something that makes it different than other cities. The fact that Denver is situated close to mountains and ski resorts makes the traffic to be congested. Moreover, the amount of traffic gets quite high at weekends when people are headed to the mountains. Be especially careful of the traffic congestion on  Friday evenings and Saturday mornings in winter. Also, traffic gets congested in the metro too.
Moving to Denver will definitely offer various activities for fun and entertainment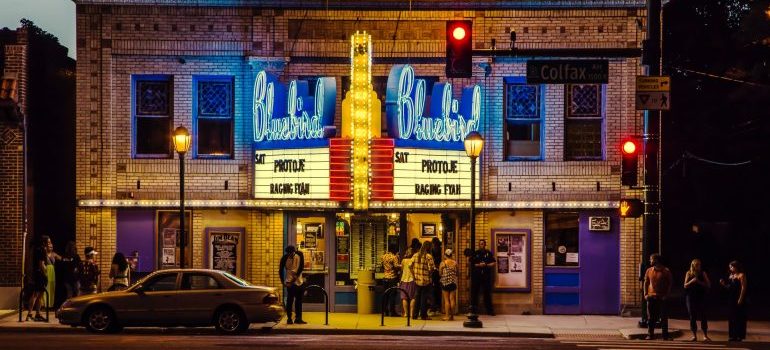 Both cities offer amazing opportunities for entertainment. Therefore, a city like Denver will grow on you soon upon your arrival. For instance, the whole family can enjoy a diversity of fun activities.
golf courses
The Denver Skatepark
numerous parks (Washington Park, City Park, Confluence Park, Cherry Creek Bike Path...)
recreation centers
bike trails
various ski resorts (Vail Mountain Resort, Winter Park, Copper Mountain, Breckenridge …)
world-class retail districts
Furthermore, those who are interested in culture can find something interesting for them.
The Stanley Hotel
Red Rocks Amphitheatre
Denver Performing Arts Complex
numerous museums (The Denver Art Museum, The Denver Museum of Nature and Science …)
Education is highly ranked in Denver
For those moving with children, we have excellent news. Denver is considered to be excellent in all levels of education. Several school districts have been recognized nationwide as educational leaders. Furthermore, there are plenty of high learning institutions. Also, many trade schools put a focus on learning for certain trades.
Make the best of your relocation
All in all, moving from Seattle to Denver shouldn't worry you at all if you carefully prepare for the relocation. Denver will offer you a life full of jobs, entertainment, and educational opportunities. Thus, you only need to make a detailed plan, hire professional movers, and arrive in Denver well-prepared. Don't let anything surprise you. Enjoy the benefits of living in this extraordinary city.
Let our team put together a comprehensive moving plan for you. Complete our simple free quote form or contact us at 1-888-300-7222.