Tips for finding relocation services online
In the age of the Internet, virtually any competitive moving company is a click-and-mortar business. On one hand, this makes finding relocation services online easier than ever. But, on the flip side, what criteria should you adopt to be sure that you are on the right track? After all, cyberspace is full of dubious reviews, ads, and whatnot. Well, worry not, as our experts at Hansen Bros. Moving & Storage will shed a light on this topic. In the following article, you'll find the best tips to help you navigate the network, with the objective of digging up moving services that are as effective in the physical world as they claim to be online. Read on, take notes, and find a moving partner you can truly depend upon.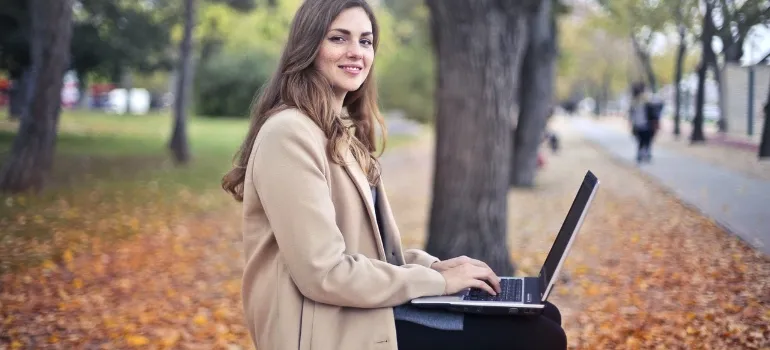 The preliminaries of finding relocation services online
Even if you have moved multiple times before, booking dependable moving services is always preceded by research and vetting. And it should be. While digging up relocation services on the Internet isn't rocket science, you can't simply commit with the first search result that pops up. Hiring reputable moving companies Redmond WA is essential for your untroubled transfer.
To be sure that the company you're looking into is truly worthy of your trust, you need to know what to expect from the best moving experts. So, to set you on the right track to finding your moving services online, we are listing all the best practices you should know. This way, you'll be able to make an informed decision, without worries about chancing upon rogue movers.
What makes a good moving company?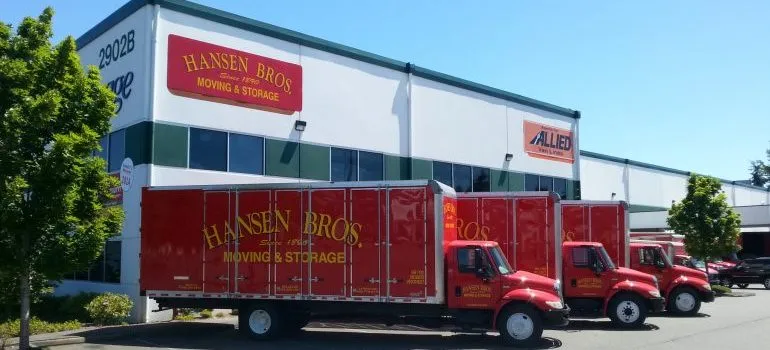 Before we proceed to the method you should apply for searching out moving services on the web, let's clarify this very important question. So, what is it that makes a good mover? This may appear as a generic question, because, to a certain extent all of us have different preferences and expectations. But, answering it correctly certainly is possible. There are criteria that all reliable moving companies should fulfill. And everything else on top of it that might appeal to you is just an added bonus, and of course, a matter of individual preference. So, when you're all set for finding moving services online, here's what to look for in the best shipping companies in Seattle:
Legitimate professionals with extensive experience in the logistics domain;
A diverse list of moving services that will fit your moving needs;
How previous customers respond to them – their online reputation;
An official website of the company explaining their work in detail;
Free estimates and competitive pricing rates;
Focus on the safety aspect of the moving process;
Good customer service.
Beware all the red flags when researching moving services online
As we already said, finding relocation services online is not all that difficult. However, booking your moving assistance from here on is something you shouldn't take lightly. A mover with a good reputation providing anything from moving boxes Seattle to full pro capacity to carry out your unique move is in a nutshell what you are after.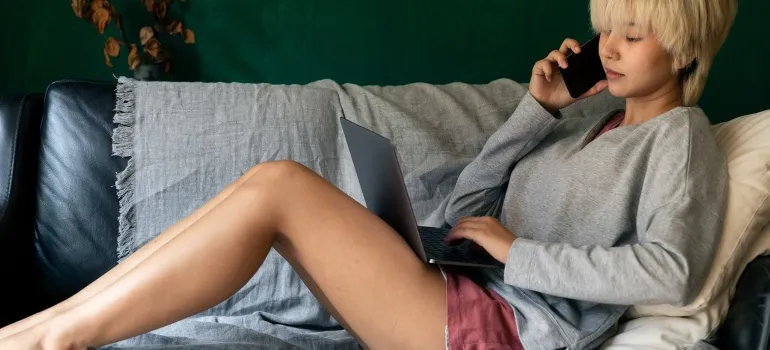 However, false advertising is not uncommon either. There are a few red flags to watch out for before entrusting a moving company with your belongings. While browsing the net for moving services, sometimes your intuition will speak loud enough. But, on its own, it's not enough to lead you to your best choice of obtaining moving services online. So, here are a few things that should raise your alarm when looking into a specific mover:
Their rates are too good to be true. This is the most effective strategy for scammers or low-quality movers looking to make a quick profit. That's why it's essential you'd know what to expect in terms of costs for your pending move. Let this serve you as a guiding point.
The company doesn't have an official website. In today's day and age, the majority of people will opt for finding relocation services online, and reliable businesses respond accordingly. However, when you're looking at a move's website, note the overall quality. Is there precise information, or is it vague and unclear?
No brick and mortar address. Due to the nature of moving, a moving company will of course have a physical head office. And so if you can only find them online, the red flag cannot be more clear.
The best practices for finding relocation services online
Armed with the aforementioned guidelines, you're ready for finding your moving services online. However, make a point to browse the Internet to only narrow down your selection of companies that you're going to contact. You'd like to get in touch with them in person and assess the way they interact with real clients. So, here's how to go about putting your finger on relocation services online;
Ask for recommendations first. Rather than turning to your browser right on, it's good to check with friends and relatives if they have any experience with moving companies. Knowing where to start will surely help you sift through online relocation services with more ease.
Read online reviews. While you can't take these for a fact, they sure are a good way to evaluate the quality and what to expect from a relocation services provider. It's best to check at reputable websites that either specialize in rating moving companies or other sources that you're sure are independent. Also, vet the mover by a quick search on AMSA and BBB websites.
Check their legitimacy. If you're moving interstate, a certified mover must have a USDOT. So, check this on the website of the US Department of Transportation and confirm the trustworthiness of a mover you intend to hire.
Ask for a free estimate. Most reputable movers will provide you with moving estimates that are free of charge and with no obligations. So, select a few companies on the web, and ask them for your quotes. This will help you compare costs, and get an overall sense of what's fair in the industry, and what exactly is available on the market that will suit you best.
So, these are our tips on finding relocation services online. Use them as a guideline, and you can't go wrong.
Let our team put together a comprehensive moving plan for you. Complete our simple free quote form or contact us at 1-888-300-7222.