How to merge two households into one
There are many reasons for combining two Shoreline households into one. They might be based on marriages, or professionals moving in together to increase productivity. Regardless of the reason, there is one fact you need to understand from the very start. In theory, it is easy to merge two households into one, it may even sound romantic to a degree. But in practice, it can be quite a difficult undertaking that involves a lot of planning and compromise. In this situation, finding good movers Shoreline WA is the least of your problems. The biggest issue is dealing with a lot of furniture and finding matching tastes. When it comes to the relationship of people involved in the merge, this can be a big test. Luckily, Hansen Bros are here to assist you! With a bit of compromise and our help, you will combine your households like absolute professionals!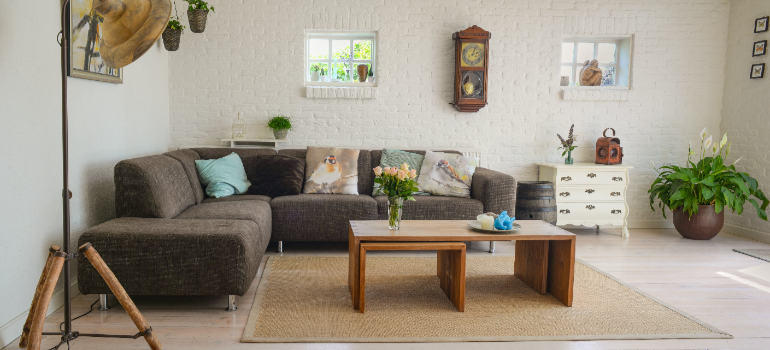 To successfully merge two households into one, communicate and plan together
Merging households can happen in different ways. You both might be moving into a new space together, or one of you may be leaving their home to join the other. No matter the situation, communication and planning are key if you want to succeed. During this process, only one thing matters. And that is to organize your home space both as individuals, and a couple.
Does your home require a secluded home office or a large walk-in closet? Should the basement be converted into a game room with a big flat-screen TV? Before you contact movers North Bend WA, go through your home and plan everything room by room. Go through your home and draw the available space, including the room measurements and the current colors of it. If you aren't good at drawing, there are home design apps to help you.
Try to pick the best of both worlds for your new home
One thing to keep in mind is that there will be a lot of back and forth arguments during your merging process. And one of the easiest arguments to have in this situation considers your furniture and decorations. The best advice in this situation is to avoid conflict, and maintain your perspective and wits at all times. Items are not people and they aren't something you should lose sleep about.
In most cases, they don't even have any sentimental value. So be prepared, and don't be afraid to purge your items. With that said, go over your joint inventory, observe and discuss. Take a detailed look at your furniture pieces, artwork, and other key items from each home. For bigger items, grab your tape measure and your house plan, and see what can fit where.
As you go along and pick out your favorite pieces together, you'll see a pattern emerging in terms of tastes and ideas. Only then can you start brainstorming further in terms of how those pieces could fit into your new home. Then, you can give the best movers Seattle can offer a call, and set your moving plans into motion.
As we said before, if you want to merge two households into one, you need to compromise at all times. So, if you can't agree on a particular piece of furniture, the optimal solution would be to get rid of it altogether and invest in a new piece that you'll both enjoy. A piece you've chosen together will quickly become the focal point of the room in every sense of the word. And since you picked it together, you'll appreciate it much more!
Establish boundaries and choose the items you absolutely can't go without
There are always items that carry a lot of personal value. These are the items you simply cannot discard under any circumstances. And they can be literally anything, from family heirlooms and collectibles to shoes and handbags. And although they aren't technically furniture, one might still see them as necessities of life.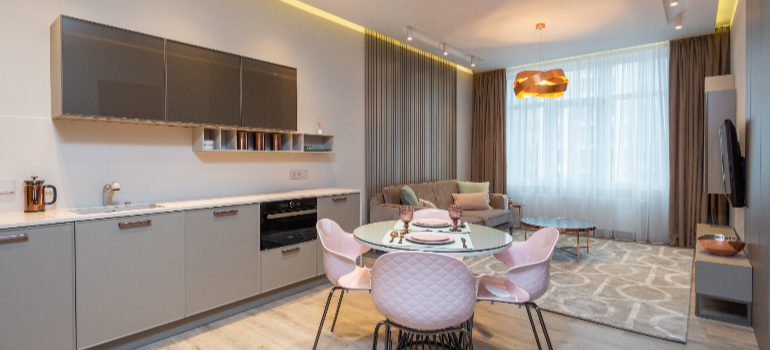 To overcome this obstacle, it is a good idea to agree on a few items that each of you can claim as "untouchable", and immune to getting thrown out. All other items can be discarded or, if you still have use of them, placed in a top-quality secure storage Seattle unit. Setting these types of boundaries will help with other compromises you have to make. And trust us, you will have to reach compromises quite frequently. By doing this, you both win, and your treasured items can remain safely in your home for both to enjoy.
Merge your households with ease by removing the duplicates
By now, you've realized that you'll have to make many choices in your attempt to merge households. One such choice boils down to the same or similar items you're both bringing to the mix. When that happens, you need to decide which of the duplicates will remain, based on the condition the items are in.
Will you keep your full-size blender or their compact handheld chopper? Is it better to keep your modest coffee maker or their state-of-the-art espresso machine? Come to an agreement that you don't need duplicate items, and choose the one that works for you both. You can collect all of your spare items and donate them to a charity near you. Giving up your beloved sofa becomes a bit easier if you know that someone who really needs it will love and appreciate it just as much.
Combine your tastes for decor into one successful solution
Once you narrow down the items you want in your home, you can start putting them together into one coherent system. If you really want to merge two households into one, start by choosing the mood of the room. How do you want to make the people in the room feel? Relaxed? Happy? Excitable?
Once you make this decision, grab a paintbrush and spruce up your home before your reliable interstate movers arrive with your items. The furniture you've chosen should match the overall setting and tone you want for the home. So for example, the blue couch you picked would be a great fit into a minimal house design. Ultimately, the final decision should be a joint one, and if you function well as a couple, you will soon have a beautiful space that reflects you both as individuals, and as a team.
Let our team put together a comprehensive moving plan for you. Complete our simple free quote form or contact us at 1-888-300-7222.