Guide for moving from Seattle to Los Angeles
Moving from Seattle to Los Angeles constitutes a long distance relocation as the driving distance is well over seventeen hours. This usually means that you will want to hire a professional mover to handle your belongings while you take the flight to your new home. However, before you even start looking into long distance movers Seattle, you may want to ensure that you are relocating to the right place. It is a big decision, after all. In this article, Hansen Bros. Moving & Storage is going to provide you with all the information you may require for this undertaking. We will be going over the things you will want to do to ensure the smoothest transition as well as providing you with a few tips for the journey.
Moving from Seattle to Los Angeles 101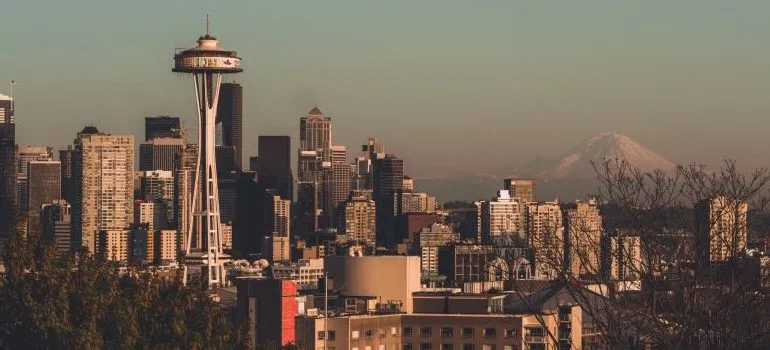 While there will be a lot of things to occupy your time and energy, you will want to focus on these three first. Before you start looking into movers Everett WA, you may want to do the following:
Note what you liked about Seattle
Find out more about living in Los Angeles
Research your new neighborhood
This may sound simple (and it mostly is) but you will need to invest considerable time and effort into this research. The more you do, however, the easier it will be for you to make the best possible decisions. You will want to start in your hometown.
Re-learning Seattle
While you have been living in Seattle for a considerable time now, you may not realize exactly what makes this city so great. Seattle is usually referred to as one of the best cities for young professionals in the entire country, due to the abundance of top tech companies. Seattle has a population of around 725,000, though, and there are plenty of jobs in all sectors. In fact, finding a job in Seattle is quite easy, compared to some other cities.
Working in Seattle, you can expect a median household income of about $92,300, which is quite higher than the national average. This is usually the main reason given to Hansen Bros. Moving & Storage when people talk about why they have chosen Seattle for their new home. However, the home prices are also reasonably high. The median home value is around $665,000, meaning that it is not that easy to purchase a home in Emerald City. These facts will serve you well when the time to compare Seattle to Los Angeles comes.
You will also want to sit down and think about the things you really love in Seattle. Chances are that you will be able to find similar things in Los Angeles, as the city is much larger! Besides, you want to take the opportunity to improve on the quality of your life and that means retaining most of the conveniences you had and then adding some. By knowing what they are, you will be able to replicate them in a surrounding that offers additional amenities. LA is one great city, after all, and you will have no shortage of great neighborhoods.
Discovering what LA has to offer
The city of Los Angeles has a population of almost 4 million people! In comparison, that is well over five and a half times more than in Seattle! The interesting thing about Los Angeles is that the housing market is slightly less expensive than in your previous hometown. You can get a home, on average, for around $640,000. This usually means that you will not have to downsize if you choose your new neighborhood accordingly. If you choose to rent, the median rent in LA is about $1,500.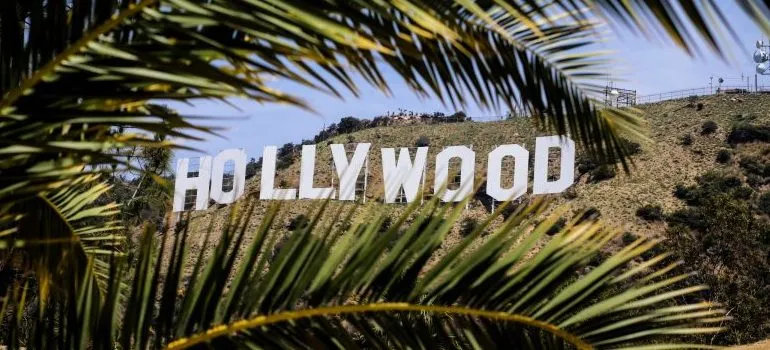 Now, with a city as large as LA, it is perfectly normal that the median income is more or less average. Los Angeles' households earn about $62,200 annually, which is more or less the same as the national average. However, the opportunities are there for those willing to seek them. 
Where the city truly shines is in the public school sector, nightlife options, and diversity. The city is a true melting pot of cultures, sights, sounds, and smells. You will be able to experience just about anything the entire world has to offer. People of all cultures meet, work, and live together in Los Angeles. And with the city being so large, you will have a sizeable selection of neighborhoods to choose from.
Researching the neighborhood
With so many options before you, you will want to take your time and choose the best one. Start by making a list of things that you absolutely have to have near your home and work from there. Note anything that you particularly like about the new neighborhood, as well as if there is anything you do not. Commit all of this to your phone memory or a piece of paper for easier reference. Remember to include the entire family in the search for the new home, as well.
While there are virtual tours of L.A. available, it is still in your best interest to visit your new neighborhood in person. You simply can't get the "feel" of the area if you are not there to see it. Therefore, if you have the means, make visiting your first priority after you narrow down the list to a few neighborhoods.
Moving from Seattle to Los Angeles – the relocation process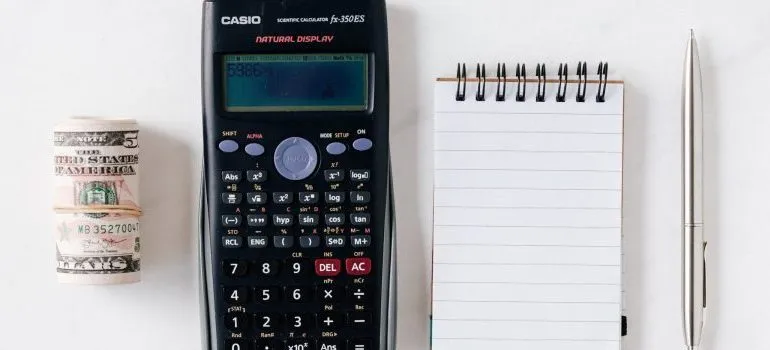 Once you do find a suitable place for your new home, it is time to think about the moving process itself. Here are a few things that you will have to go through:
Set a moving budget
Declutter
Find a good moving company
Create a moving checklist
You want to give the moving process the time it deserves. Ideally, start with your preparations at least six months prior, as that will provide you with enough time to finish all the tasks. Staying calm while moving is all about knowing that you have a "plan B" in case anything goes wrong. And for that, you will need to hire good movers. They will make moving from Seattle to Los Angeles a lot more easier and convenient.
Let our team put together a comprehensive moving plan for you. Complete our simple free quote form or contact us at 1-888-300-7222.