Top Seattle neighborhoods for families
Moving to a new city demands thorough preparation. Every aspect of the relocation can go without complications with the assistance of some of the best movers Seattle. In case you've chosen Seattle as your new destination, you've done an important part of the job. Still, this isn't the end. What is left to decide is where exactly you plan to settle down in Seattle. Finding a neighborhood suitable for the whole family is crucial. Hence, we are here to help you choose among the top Seattle neighborhoods for families. Certainly, you'll find something convenient for you.
Selecting top Seattle neighborhoods for families won't be too difficult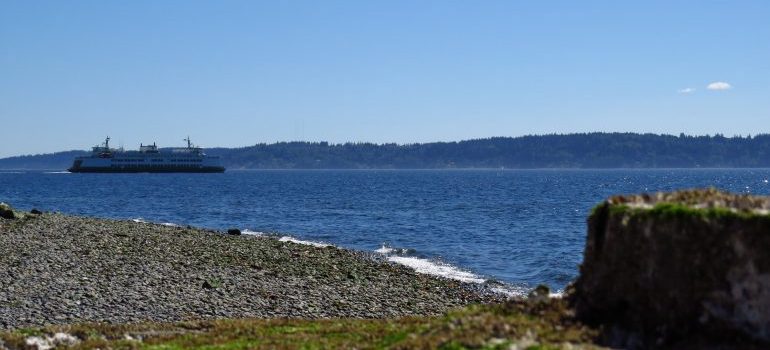 The Emerald City has evolved significantly in recent years. It has become a home to powerful companies. Therefore, numerous options, job opportunities, entertainment have made Seattle an attractive global destination. As for the best suburbs to raise a family in Seattle, the opportunities are varied. Also, we have prepared a list of some of the most convenient family neighborhoods in Seattle.
Windermere
Madrona
Junction
Laurelhurst
Wedgwood
Greenwood
Magnolia
Upper Queen Anne
West Seattle
Choose Windermere if you expect a quiet and safe place for the family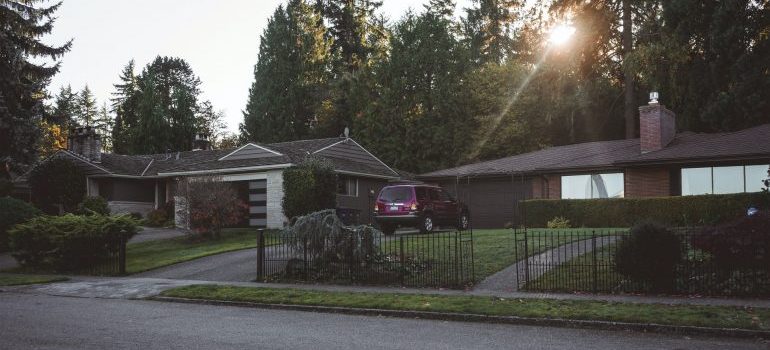 With the assistance of shipping companies Seattle, you can easily transport your belongings to one of the most beautiful neighborhoods in Seattle. Windermere is located on the shores of Lake Washington assuring you to have great views and a secluded atmosphere. Both positive and negative feature is the absence of a business district in the area. Moreover, don't expect restaurants, shopping, or any community events. However, your children can enjoy playgrounds, tennis courts. As for schools, there are three private and one public school. Also, home prices range from $230,000 to $1,000,000 while rent is around $1,300.
One of the most popular spots for whole families is definitely Madrona
Does your family like picnics, going for a run, swimming in the lake? If so, Madrona is the right place for you. It's quite close to Capitol Hill and Central District. Despite all this, it's pretty much quiet. With one public and four private schools, families with kids will find the right solution.
Madrona's 34th Street business district provides a rich offer of restaurants, shops, movie nights, outdoor concerts, knitting groups, wine tasting. Hence, there's something for everyone. Home prices go from $559,000 to $695,000. On the other hand, rent goes from 1,700$ to $11,500.
Junction definitely provides great opportunities for everyone
Due to a number of shopping, dining, and entertainment venues, some consider Junction as an inadequate neighborhood for families. Still, why not? Especially for young families that like excitement. After all, Junction is a place where you can do and see a lot of things. Moreover, it's a very walkable neighborhood. Enjoy outdoor activities and other interesting places:
Easy Street Records
Bakery Nouveau
The Husky Deli
Alki Beach
Camp Long
West Seattle Bowl
Also, an interesting fact is that a large number of people own their homes. Thus, home prices are about $806,000 while renting is about $2,500.
Opt for Laurelhurst if you want a more fancy neighborhood
Though this is a fancy neighborhood with large homes and impressive views, its residents are closely knit. You'll be able to choose between three private and two public schools for your children. While rents are $2,000, you must be prepared to set aside one million dollars in case you want to buy a home. Moreover, be aware that this isn't a large neighborhood. However, it's very close to the city. Therefore, you'll reach shops and restaurants in no time.
Wedgwood is truly an active community
One of the best neighborhoods in Seattle for families is definitely Wedgwood, located about seven miles outside of Seattle. Indeed, you'll enjoy excellent neighborhood schools, restaurants, and coffee shops. Your family will find pleasure in a variety of outdoor activities in playgrounds and skate parks. Summer is perfect for outdoor movies. Also, Planet Home is a festival held every year. As for the costs, the price of homes is from $291,000 to $660,000, while renting is from $1,695 to $2,750.
Greenwood is an awesome neighborhood for the whole family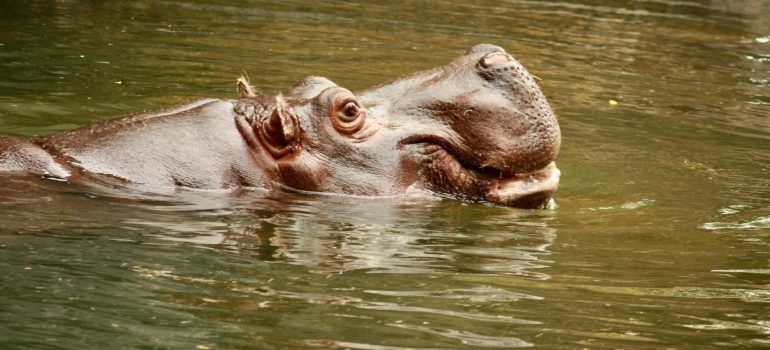 Get familiar with an extremely budget-friendly and family-friendly neighborhood. International movers Seattle will transport your items to this extraordinary neighborhood. Explore the neighborhood with ease on foot or using your bikes. Also, it's quite close to multiple bus lines which makes it easy to arrive at your work. We must point out the significance of Greenwood Ave, the annual Greenwood Car Show, and the Woodland Park Zoo. With all this in mind, you'll be positively surprised by the prices. Rents are around $1,095, and average home prices are $424,567. They are significantly lower in comparison to some other neighborhoods.
Magnolia is your escape from the crowd
It's not enough only to choose the right city for you, but also the best neighborhood. If you want to escape the busy city life without moving to the suburbs, Magnolia is perfect for you. As a matter of fact, this is a perfect place for raising your kids. Take your children birdwatching and explore 11 miles of trails at Discovery Park.
Also, Magnolia Community Center offers an abundance of entertainment opportunities. For instance, you can enjoy karate lessons, creating art in a pottery room, or playing a life-size game of chess. When we talk about the average prices, rents are $1,095 and home prices are $645,029.
Seattle is a city of opportunities with all its neighborhoods
Generally speaking, it's quite significant choosing the most adequate neighborhood in the city. Especially when moving with your family. Therefore, get to know the top Seattle neighborhoods for families beforehand. As a result, you'll be able to opt for the most suitable one according to your desires and needs. What is left is to rely on the professional movers and embrace the new city, neighborhood, and its people.
Let our team put together a comprehensive moving plan for you. Complete our simple free quote form or contact us at 1-888-300-7222.