Guide for moving from Seattle to Redmond
Any relocation is an opportunity to turn over a new leaf. It's true that not a lot of people prefer to leave a metropolitan area in order to move to a smaller town – but there are those who have just been waiting to do so. In case you belong to the group of people who have decided that moving from Seattle to Redmond is the logical next step in life, then this article was designed for you. Today, we here at Hansen Bros. Moving & Storage are going to highlight some of the key points about life in Redmond and your transition to it from Seattle.
Redmond is a much smaller and calmer area than Seattle
If you have gotten used to Seattle's hustle and bustle, then you might have a problem changing it for a slow and peaceful life in Redmond. Although, if peaceful life is what you are looking for, then you can hardly do better than Redmond, Washington. This city was ranked as the fifth-best small town in America in 2012, so you can only imagine what life here is like. Or you don't have to imagine – you can go see it for yourself.
We've established that the adjustment period could be a bit harder for some people. However, if you have been living in a suburb of Seattle, such as Lynnwood, then you should have an easier time adjusting. For you, hiring one of the best moving companies Lynnwood WA and moving to a new home in Redmond could be a smooth transition. Although, everything depends on how you approach your upcoming moving endeavor.
Moving from Seattle to Redmond means moving to a safer area
It matters not whether you are young or old, male or a female, a doctor or an artist – every person wants to live in a safe city where they won't have to fear violence and property crimes. The good news is that, by moving to Redmond, you won't have to have these fears. Redmond is one of the safest cities in the State of Washington and the crime rates keep on decreasing every year. In fact, Redmond's crime rates are two times lower than in the rest of the state. That's why you shouldn't hesitate to hire reliable movers in Redmond and make this city your home sweet home.
Redmond has a low unemployment rate
It goes without saying that one of your main priorities after relocating from Seattle to Redmond will be to find a well paying job. A job is a necessity that enables you to pay for rent and food, as well as clothes, storage units Lynnwood, and nice meals in restaurants. Luckily, there isn't a shortage of those in Redmond. This area's unemployment rate is half of the national average, which is 3.40%. This could be partly due to the growth of available jobs in this area, the percentage of which grew by 2.64.
On the other hand, the cost of living is high
There truly are many reasons to move to Redmond and make the switch from big city life to small-town living. However, one might expect a small town to be much more affordable than a metropolitan area. Unfortunately for you, life in Redmond isn't exactly cheap. Suffice to say that the median house price in this area is $505,200. And the cost of living is 68.6% higher when compared to the rest of the country. However, when you take into account Redmond's safety and its low unemployment rate, one can conclude that it's not impossible to earn enough money for a comfortable life in this beautiful and charming town in Washington.
What do you need to do before moving from Seattle to Redmond?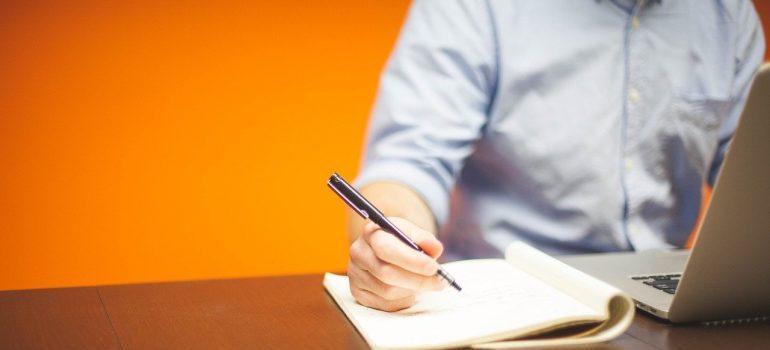 Every relocation is marked by a multitude of tasks that need to be handled by the person who is moving. When moving to Redmond from Seattle, you won't exactly be able to avoid immersing yourself in some or all of these tasks. We say some or all because only you decide how involved you will be in your upcoming residential or commercial relocation. Will you opt for a DIY relocation or a fully-assisted move? Only you can tell. Either way, we have composed a very short list of tasks that you must handle before that big day of your move comes.
Create a moving timeline and plan your budget.
Hire a moving company or notify your friends that you need their help.
Rent a moving truck if going through a DIY move.
Gather the necessary packing supplies in spades.
Pack your items, all the while giving fragile belongings special care and attention.
Prepare an essentials bag for your move.
Transfer utilities to the new address.
Of course, this is just the tip of the iceberg when it comes to all the things that you need to accomplish before your relocation. The point is that you won't be lacking obligations in the days that precede your move from Seattle to Redmond. Quite the contrary – you will have a lot of work on your hands.
Don't let yourself procrastinate and fall behind on your schedule. That will only lead to many different problems. And those are the last things you need when moving from Seattle to Redmond. As to how much time will be enough for relocation planning and preparation, aim to begin preparing two six to eight weeks before the day of your move. You will be heading straight for success.
Let our team put together a comprehensive moving plan for you. Complete our simple free quote form or contact us at 1-888-300-7222.