Guide for moving from Yakima to Seattle
Have you decided it's the time for your relocation? Well, don't waste time waiting and start with detailed preparation and planning. Moving from Yakima to Seattle requires you to be ready at any moment. Therefore, begin with contacting the best movers Seattle given that you need professional assistance in order to start your journey without complications. As for Seattle, find out useful information about the city. It's crucial to know what to expect from a new city and new neighborhood. In other words, anything you know can prepare you for your new adventure. Keep reading to learn everything you need.
Let's start with a distance you need to cross when moving from Yakima to Seattle
You and your Washington movers will need to cross 143 miles to reach Seattle. That's about 2 hours and 13 minutes driving non-stop. Well, not a huge distance. Nevertheless, you must be well organized. This is the reason you hire only the best movers. As for your feelings, will you be sorry to leave Yakima for Seattle? It's hard saying goodbye.
Yakima is a really lovely city
With roughly 93,500 residents, Yakima is what one might call a true family city. Its 300 sunny days and a variety of outdoor opportunities for entertainment are just a part of what you can really enjoy here. You have it all, culture, entertainment, sports, excellent education. Moreover, we must mention the fact that the overall costs of living are below the national average, while the housing costs are almost the same as the average. The median home value is $324,742, pretty much the same as in Washington. Therefore, it definitely justifies the fear and regret of leaving this lovely city with abundant opportunities.
However, give a chance to a new city. Who knows? You may be positively surprised. Oh no. We have used the word MAY. Believe us, when we talk about Seattle, there's no doubt. This city will become your favorite destination and the perfect place to begin your new life adventure.
Seattle waits for you with an abundance of opportunities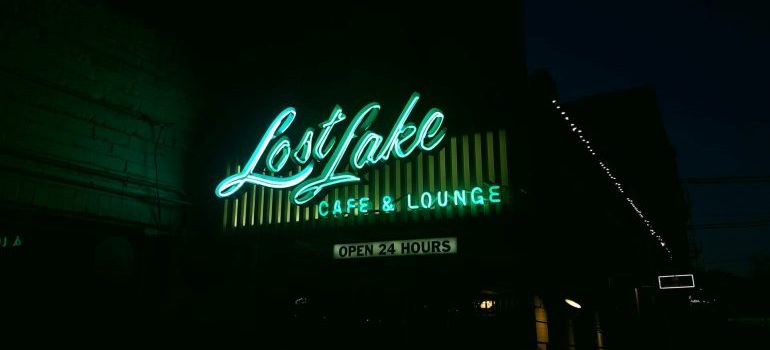 You're moving to the biggest city in the state of Washington with a population of around 740,000 residents. Where to exactly? Long distance moving companies Seattle will take your possessions wherever you say so. However, your own style of life, job, and family needs will determine the right type of neighborhood. Well, we are here to help. By all means, Seattle has over 100 neighborhoods.
Young professionals want to be close to downtown and experience dining and nightlife options. With this in mind, Belltown, Capitol Hill, and South Lake Union are your best alternative.
Families are in search of a more quiet neighborhood. Still, it shouldn't be too far from the central part of the city center. Hence, opt for Queen Anne, West Seattle, Ballard, Fremont.
Retirees want luxury and comfort, nature, and cultural activities. Their option could be Queen Anne.
Those working for tech giants on the eastern shore of Lake Washington can choose Bellevue, Redmond, and Kirkland.
Job opportunities are extraordinary
Definitely one of the benefits of your life in Seattle is the chance of finding a job in a variety of industries. According to Forbes, Seattle is ranked as the best city for jobs in technology. Others call it a tech giant. Amazon and Microsoft are the leaders in the tech industry. Besides them, there are many other companies as well.
Boeing
Joint Base Lewis-McChord
the University of Washington
Expedia
Tableau Software
Nintendo of America
Nevertheless, other industries such as retail, food, and services industries are also well-developed. Hence, you'll surely find an adequate job when relocating from Yakima to Seattle. A huge number of people are employed in some of the best-known companies.
Nordstrom
Tommy Bahama
Zulily
Starbucks
Costco
REI
The entertainment opportunities are vast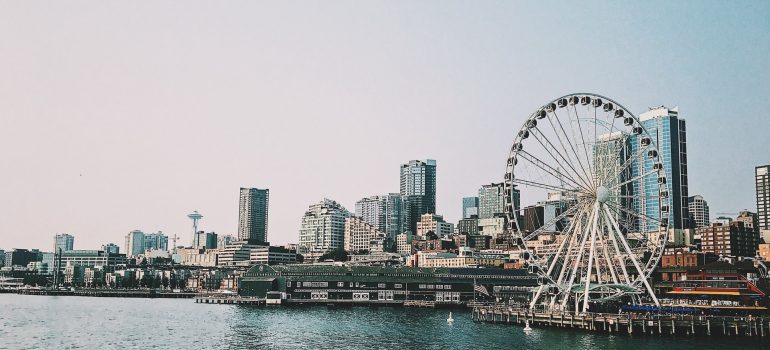 Both young and families will find the places in Seattle, known as the Emerald City, most suitable for their fun activities. Numerous museums, theatres, festivals, concerts, parks are at your disposal every day. We will mention some of the best-known places for you to enjoy. However, you are to discover much more.
The Pacific Science Center
The Museum Of Flight
Seattle Aquarium
The Seattle Great Wheel
The Washington State Ferries
The Ballards Farmers Market
Center for Wooden Boats
The main concern for most people is the costs of living
Maybe it will sound frightening, but the costs of living are almost as twice as expensive as the national average. The biggest expenses are related to housing. For instance, the median home value is $851,400. In comparison to the rest of the country, this is really high. As for other categories, such as grocery, healthcare, the costs are not that big. Still, are you wondering why is Seattle consistently ranked among the 10 best places to live in the USA by the U.S. News? Well, these high costs of living shouldn't worry you. Its residents' incomes are well above the national average. Hence, the combination of wages and expenses is quite good in Seattle. Also, the use of Seattle self-storage won't be a problem in financial terms. As a matter of fact, you can make sure your possessions are safe in a storage unit.
Seattle will surely become the best decision in your life
All in all, moving from Yakima to Seattle will be one of your best decisions. In terms of entertainment, job opportunities, education, it's a quite promising city for everyone. Even the high costs of living don't present a problem when we observe the earnings of its residents. Hence, prepare yourself for the relocation. Take all necessary steps. Indeed, one of the most important ones is to rely on a professional moving company. Make your relocation to Seattle a successful beginning of a new life full of opportunities.
Let our team put together a comprehensive moving plan for you. Complete our simple free quote form or contact us at 1-888-300-7222.