The benefits of storing office supplies
Have you moved to the new location and wondered what the benefits of storing office supplies are? Before we start talking about those, we have to say tend to the moving process. Since you decided to move your office space to the new location, you probably have plenty of inventory that you need to find a place for. At the same time, you have to think about how your working space looks, especially if you have clients coming over. the fact is that they mustn't see the mess after moving so you have to take care of it somehow. One of the best solutions is to rent storage for the office. Companies offer many storage solutions and we're sure you will find the perfect one for you. In this article, we talk about the many different benefits of storing office supplies.
As always, make a plan in the first place
One of the most important steps that you have to do when storing your belongings is to make a plan. Many people tend to overlook this because they think that it takes way too much precious time. Quite the opposite, it's going to save plenty of it. Make sure to think through everything and put it down on paper. This will result in having a well-thought plan for everything you want to achieve. For example, you can sort out which things you want to move out and which are necessary for the office. Also, make sure to talk to professional moving companies Seattle when it comes to moving your possessions. Also, check with them if they offer storage options.
Inventory list
One of the benefits of storing office supplies is that you are going to have an insight into everything you're storing. What we mean by that is you're going to be able to keep track of all the items you are storing so nothing gets lost. Making an inventory list is one of the smart ideas we highly recommend.
For example, it's going to help you track which employee has which laptop or monitor. Also, you'll be aware of what's in the storage so you know you can count on it. One of the best storage options that we highly recommend is renting storage units Lynnwood. They are reliable, well equipped, and easily accessible at all times.
Decluttering your working space
After movers in Renton WA, you will have to do the unpacking on your own, unless you hire professionals to do it for you. You're probably already familiar with the fact that when you move to a new place, it's pretty much a mess. One of the benefits of storing office supplies is that you're going to have clean, uncluttered space for work. Try to be done with this in a matter of days, especially if you know that people will be coming over. You surely don't want them to see the mess you're having in the office after you've just moved in. Besides all this, having a decluttered office will greatly increase the productivity of employees. This is a known psychological fact that people perform better in cleaner spaces.
It's going to improve operational efficiency
If you are a responsible, reputable company, we are sure that you want to deliver as best product possible. This will only be achievable if you are having not wasting your materials or resources. It's going to help optimize a workspace where your employees will be able to efficiently do tasks they've been assigned. Office storage options will allow you to improve filling and create new ways how to organize necessary documentation for your business. If you need any recommendations for movers who can pack your unnecessary belongings and take them to the storage, don't hesitate to contact movers and packers Seattle.
Think of the office space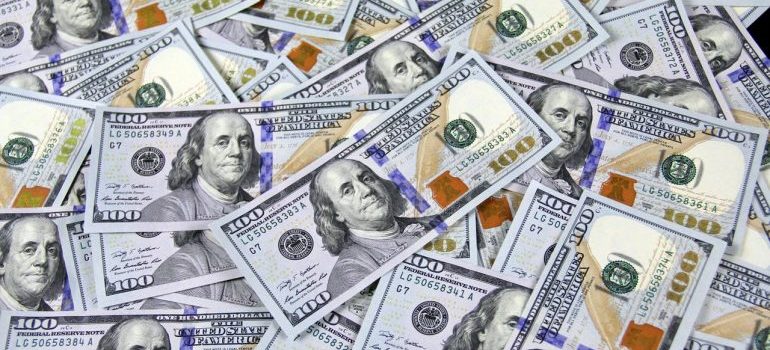 As we've already mentioned, one of the most important things is to declutter your working space. Because many of the businesses suffer from space constraints, it's in your best interest to use the most of it. Make sure to assemble a team of people and discuss what you need in the office. After you've decided which items you don't need, there are many different options you can use for office storage solutions. Starting from basic shelves, over the boxes of the pile all the way to the hangers and hooks for clothes.
It's going to improve the look of the office
As well as there are many organizational and efficiency benefits when investing in office storage solutions, we have to mention the aesthetics. First things first, it's going to be important to your employees. It's really important since they will be having a much better time while working. To be honest, no one would like to work in a cluttered, dirty space. Try to make your office space as pleasant as possible. Another thing, imagine a new candidate walking in for the interview.
The first thing they're going to notice is how nice the office looks. Their first impression is going to be that they are applying for a serious company that understands how important healthy and clean working space is. This will highly motivate them to perform better.
Many benefits of storing office supplies
Since we've talked about many great benefits of storing office supplies, we hope that we've made it easier for you. If you were trying to decide whether you have to spend some money off of the budget for it, the answer is very clear. It's going to help you keep track of everything as well as to have a more productive environment. Don't forget that employees will be happy that they're working in a well-organized office that seems to care about them.
Let our team put together a comprehensive moving plan for you. Complete our simple free quote form or contact us at 1-888-300-7222.