Guide for moving to Bainbridge Island WA
Moving to a new location is always both exciting and scary. On one hand, you are turning over a new leaf in life so you have a chance to completely reinvent yourself, but on the other, you are venturing into the unknown. So if you happen to be moving to Bainbridge Island WA any time soon, this article was designed for you. Our goal is to help you have a much more relaxing and enjoyable relocation by reminding you of some chores you need to take care of before your move. We'll do our best to cover every aspect – from tracking down the perfect movers Bainbridge Island to helping you pack with ease, we'll leave no area uncovered.
First and foremost, get acquainted with Bainbridge Island as much as you can
A general rule of thumb is to visit the neighborhood you are moving into on a couple of occasions before your moving day comes. However, this might be easier said than done. If you are moving from afar, then the first time you visit your new home might be at the same time that your cross-country movers Seattle venture from your old home to the new one with all of your belongings in the truck. It goes without saying that you should be at least somewhat familiar with your new area before that moment.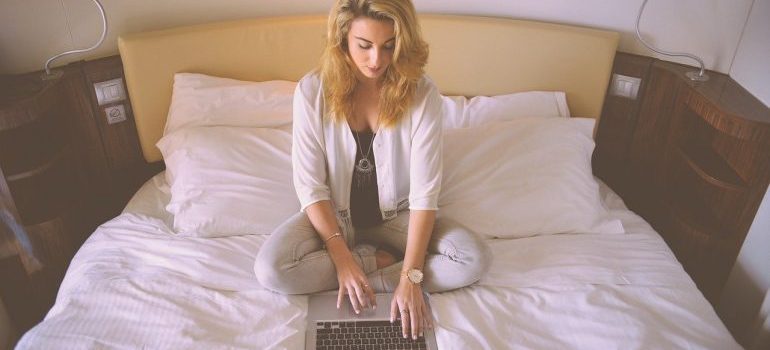 What we suggest you do is either make a weekend getaway and visit Bainbridge Island, or resort to the second-best option – an online search. The Internet can make it easy and possible to get acquainted with Bainbridge Island's amenities, landmarks, and entertainment venues. We aren't suggesting that this will make your relocation a completely stress-free endeavor, but it will definitely minimize the shock you'll go through after moving.
Make moving to Bainbridge Island WA easy by hiring a proper moving company
Relocation is truly an event that can go either way. It can either be an effortless endeavor or it can turn into a process that resembles a nightmare. A lot depends on the type of moving assistance you have for your relocation. If you are looking for premier moving assistance from some of the best Washington movers then, once again, resort to the Internet. You will be able to find many moving companies in and around Washington, and most of them will be able to provide you with the moving experience of your dreams. In essence, you can't go wrong by looking for some key traits, such as:
Years of experience
Versatile moving services in WA
Good reputation
Once you do track down such a company, don't hesitate to book them immediately. Good movers are hard to come by, which is why they are booked months in advance. You wouldn't want to miss your chance for a stress-free move to Bainbridge Island, WA.
Make all the necessary arrangements for relocating to Bainbridge Island
Apart from the obvious moving tasks that you will have to accomplish, a lot of people don't think about non-moving related tasks that you need to tackle. And a lot of those tasks will depend on your moving companions. Are you moving with kids or a pet? Then you are in for one hell of a ride as you will have to:
Make the necessary childcare arrangements
Find a new school for your school-aged child
Locate a good vet in the new location
Find a family doctor in Bainbridge Island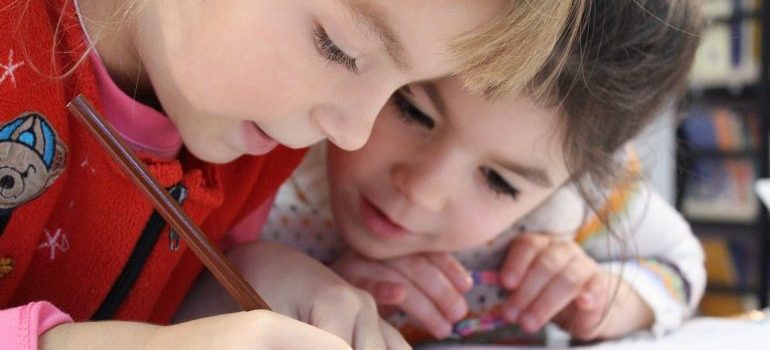 And that's just the tip of the iceberg. You can expect many other tasks to pop up as you go along, such as transferring utilities or informing people of your relocation. And these are the tasks you can't expect your Seattle local movers to help you with, so you better focus on them in due time. And there is no better time than right now.
Make a good packing plan – and stick to it
Everything begins and ends with a good plan, and that certainly applies to your Bainbridge Island relocation. We all know that the proper packing of your belongings is the biggest and most burdensome part of any relocation. Thus, it's the part that will require most of your time. The good news is that packing is more than manageable when done right and done on time. That's why we suggest you make a packing plan that you plan to stick to. What do we imply by a packing plan?
For starters, you'll definitely want to figure out a system. How do your plan to pack before moving to Bainbridge Island, WA? Will you pack room by room? Will you pack based on priority? Or will you pay for packing services carried out by professional packers? Everything will be fine as long as you make a realistic plan. And don't get sidetracked. Procrastination will definitely not be your friend during relocation.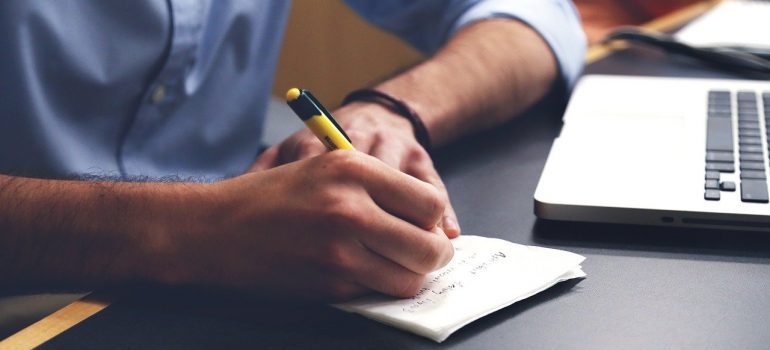 Think about throwing a farewell party when moving to Bainbridge Island in WA
Being sad about leaving your friends and family is only natural. The farther from home Bainbridge Island is, the more emotional will you be. That's only normal. What you shouldn't do is let your emotions get the best of you. It's completely okay to say goodbye to your friends by throwing an epic farewell party but it isn't okay to let your feelings get in the way of moving tasks. Instead, try to think about the process of moving to Bainbridge Island WA as a positive thing. In the meantime and until you learn all the benefits of the power of positive thinking, you should order some food, buy some party beverages, and have a going-away party everyone will remember.
Let our team put together a comprehensive moving plan for you. Complete our simple free quote form or contact us at 1-888-300-7222.