How to save money on storage expenses
Extra space is fast becoming a luxury for many of us. We keep accumulating more and more stuff and have less and less room to keep it in. This is where self storage Seattle comes in handy – you can rent extra space so you don't have to get rid of your stuff while also not having to keep it in your home, adding to the clutter. It's the perfect solution! But it's one you must pay for. In this day and age, that's not always easy. So if you're interested in renting a storage unit, you're probably also looking for ways to save money on storage expenses. Luckily, there are certain things you can do to lower the cost of storage unit rental.
Save money on storage expenses by working with a reputable company
Nothing will cost you more than a poor choice of storage provider. Moving and storage scams can set you back thousands of dollars. Fraudulent companies will promise you the world at low prices to draw you in, then take your belongings and hold them hostage until you pay them hundreds of dollars just to get your things back. So don't risk it! Choose a reputable moving and storage company like Hansen Bros. Moving & Storage Seattle. That way, you can sleep peacefully knowing your belongings are safe in the hands of responsible professionals who won't let you down. 
Save money on storage expenses by choosing the right storage unit
The storage unit you choose to rent will have a huge impact on the price you're paying. Larger units, more central locations, additional moving services Seattle, more flexible contracts – all this will add to your monthly payments. Of course, that doesn't mean you should go for the cheapest option every time if that's not suitable for your situation. If you choose wrong, you might have to rent multiple units, change units, or risk ending up with damaged belongings. All of this can end up being more expensive in the long run. The point is, therefore, to choose a unit that's perfect for you.
Temperature-controlled vs regular storage
Climate control is useful because it allows you to control the conditions like temperature within your storage unit and make sure your belongings are kept in optimal conditions. Having climate control helps with keeping a steady temperature, keeping the unit dry, repelling pests, and even maintaining cleanliness. But the truth is that it is not necessary in most cases. Unless you're storing antiques, valuables, electronics, or perishables, you don't actually need climate control. You can simply check up on your unit to make sure there's no excess moisture and clean up once in a while. Since climate control costs are extra, getting a unit without it will save you money.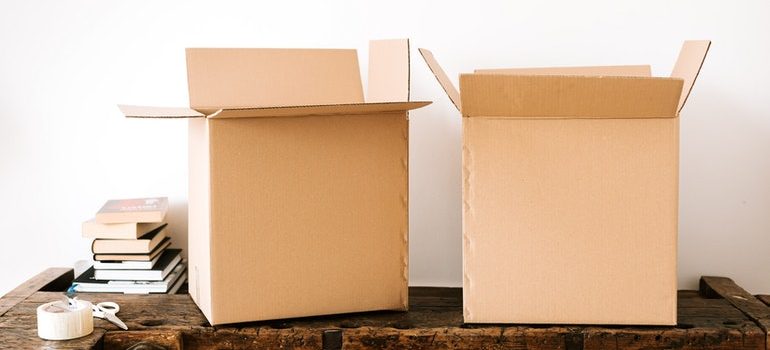 Long term vs short term storage
If you're looking for flexibility, short-term storage is the right answer. You can renew your contract every month which makes it much easier to break it off when you no longer need the extra space and your storage unit is typically more accessible than a long-term one because you get a set of keys that you can then use to visit your unit whenever you want. But a long-term rental contract might pay off more. Renting for longer periods typically comes with a bit of a discount. So if you know that you'll need storage for a while and you want to save money, long-term storage may be better.
Does location matter?
Where your storage unit lies will also affect the price. Storage units closer to city centers, heavily populated areas, and even busy roads will cost more than storage units on the outskirts. So, if a central location is not necessary and you have the option of driving out to your storage unit, opt for the unit further away and pay less.
Save money on storage expenses by limiting the amount of stuff you're storing
The unit you choose determines the price you pay. But what unit you choose is determined by the belongings you're storing.  So you can also save money on storage by reducing the number of items you're storing.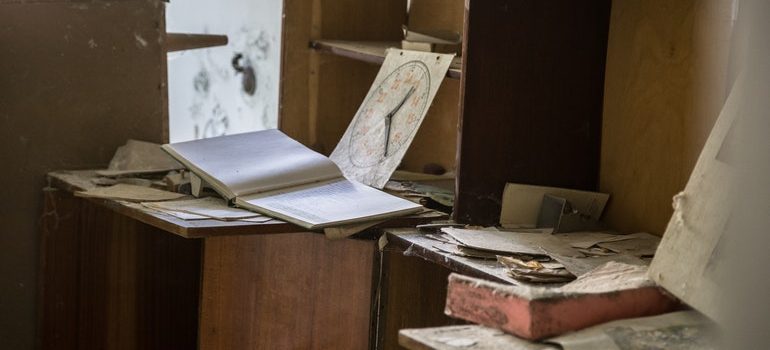 Always declutter before moving or storing your belongings
Periodic decluttering is a healthy way to keep your home tidy and clutter-free and avoid hoarding things you don't actually need. And there is no better time to declutter than right before you're about to move or store your possessions. You'll have to go through them and prepare them anyway, so why not pare them down as well? Sort your things into three categories: what you're keeping, what you're donating, and what you're throwing away. Once you get rid of some of your stuff, you won't need as big of a storage unit.
Save money on storage expenses by preparing your belongings well
It goes without saying that you can't just put your things in storage without any preparation. You do, after all, have to pack and protect your belongings from the elements. But this preparation can also help you save money on storage expenses! Most times, if you pack well, you can use storage without climate control which costs less. Additionally, proper packing will help you avoid damage to your belongings. That way you won't have to spend money later on fixing or replacing broken things.
Let our team put together a comprehensive moving plan for you. Complete our simple free quote form or contact us at 1-888-300-7222.