Ultimate guide for moving to Renton WA
So you are moving to Renton WA and you are wondering how to organize everything properly. Well, first of all, it is important to say that in order to move without complications you will need the help of professional movers Renton WA. However, which moving services you will need depends a lot on your budget, desire to work, and many other things. Here is how to do it.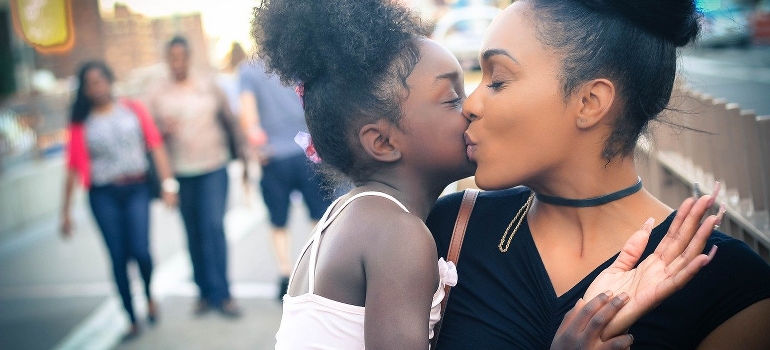 Prepare a thorough moving plan to ease your relocation process
If the decision to move to Renton WA is made it is time to start preparing. Of course, the first and most important thing to do when moving is to prepare a moving plan. A moving plan that will serve you as a reminder so you do not forget anything to do during the relocation process. If you never moved before, take some time to learn about the moving process. Read articles, find expert advice, and find out how your move will look like.
Naturally, you do not have to copy everything you read online. Instead, try to imagine your process, and think about the things that you will need to do. Think about your items, where to find moving boxes Seattle, how to pack, where to find movers, and more.  Once you prepare your moving plan, you will be able to calculate the cost.
Calculate your moving budget before anything else
The next step in your relocation to the Renton WA process is to calculate your moving budget. Moving is expensive, especially long distance relocation. So it is very important to calculate everything before you start calling Seattle movers. Think about moving services you will need to hire, how much packing materials will cost. But you will also need to watch out for hidden moving costs that some companies do not like to reveal until the last moment. That is why it is very important to find and hire an established and reputable company that does not like to resort to such tricks.
Decluttering is one of the most important tasks during a move
Now that you have prepared your moving budget and your plan you need to start thinking about your items. Your items are probably the most important part of this process. The whole relocation would be much easier if it weren't for your items. They affect the complexity of the process and they affect the price of your move. The more items that you have and the heavier your moving inventory is your moving price will be higher. Therefore, it is very important to declutter before the move.
Decluttering before the move has several benefits. It will simplify your relocation, lower your moving costs, and it is a good chance to earn a few bucks along the way. Of course, your goal is to remove the heaviest items, like furniture, first. However, do not skip smaller items as well. Especially if you have a lot of them.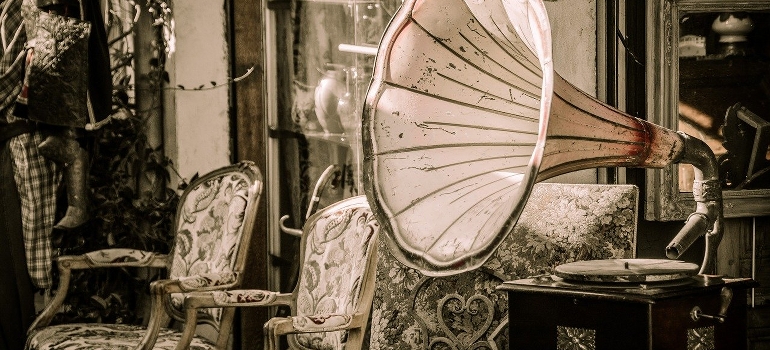 How to get rid of your excess items
Once you decide which items to get rid of you will have to find a way to dispose of them properly. Here are your options
If you manage to gather more than a few items, you can organize a garage sale. This requires a lot of preparation time but it can be a good way to earn.
If you do not have time to bother with a garage sale, you can sell your items to local used furniture retailers. This is a quick and easy way to earn some money on your excess items but do not hope that you will earn much.
Find charity organizations in Renton WA and donate your items. Most Charity organizations will even come to pick up your items so you do not have to bother
Finally, you can call a junk removal service and pay someone to remove your unwanted items.
Prepare a moving inventory list before you call your movers
Once you decide which items you are planning to carry with you should make a moving inventory list. This is a list of all items that you are planning to carry with you. Write their names colors, serial numbers, dimensions, weights. This list will help you to get an accurate moving estimate from a moving company without having to organize an in-home estimate. To create your moving inventory list, you can find one of the available moving inventory apps to help you.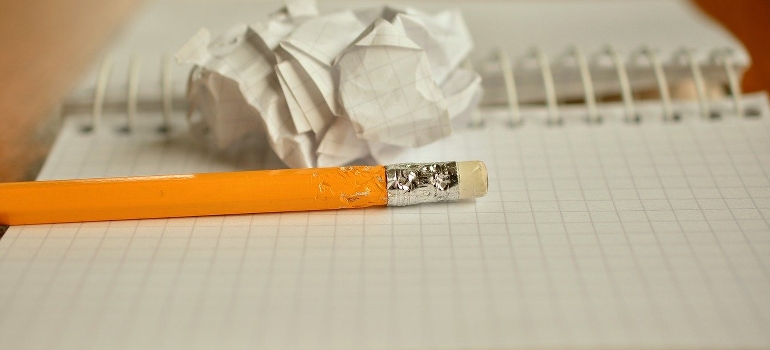 Find a moving company that will help you to move to Renton WA
Finally, once you have established your moving inventory, you need to find appropriate movers. Finding a moving company that is reliable and professional is one of the most difficult tasks that you will encounter during this process. However, if you are smart, watch out for red flags that could signalize something suspicious, read a lot of reviews, you can identify reliable and trustworthy movers for your relocation.
Start making preparations for your move today!
As you can see, moving to Renton WA is not a complicated task. However, you need to prepare well if you want to have a smooth and stress-free relocation. And you can always count on the expertise of Hansen Bros. Moving & Storage offers you the right support and resources to get you safely through the entire journey. Enjoy a stress-free relocation with the help of our moving company, and start planning your new life in Renton, WA.
Let our team put together a comprehensive moving plan for you. Complete our simple free quote form or contact us at 1-888-300-7222.