Guide for moving to Tacoma
Depending on where you are currently based, moving to Tacoma can be quite a large, or not so intimidating venture. Whatever the case may be, you will undoubtedly find that the best movers Seattle are your most worthy ally in what's to come. And, apart from finding proper moving assistance, you will have other things to address. All of those things we will speak of in the following article.
What to expect from moving to Tacoma
Tacoma is a mid-sized urban port city, as well as the county seat of Pierce County, Washington. It is located 32 miles southwest of Seattle, and 31 miles northeast of the state capital, Olympia. Mount Rainier National Park is just 58 miles southeast, promising some great leisure time. Tacoma is the second-largest city in the Puget Sound area, the third-largest in the state, and the center of business activity for the South Sound region.
When it comes to the costs of living, Tacoma is overall 13,3% more expensive than the US average, but 5,4% cheaper than the Washington average. The median home cost is $309,900, while utilities are fairly cheap when compared to the national average.
Making a plan for moving to Tacoma
Just as is with any big project, it is best to venture into this process with a sound plan in front of you. Relocation is not just one thing, but lots of little tasks combined into one complex process. With that in mind, it would be best to write every one of those tasks, complete with a timeline. This will allow you to plan your time accordingly, and not lose track of anything important. The sooner you start, the better, really. You will keep stress at bay as much as possible, and have the time to address each task with due attention.
Going through the belongings you plan on shipping
One of the things that have to make it on your list when moving to Tacoma is going through your things. Namely, even if you plan on leaving packing to the moving company, it would be best that you take care of the declutter on your own. After all, no one else will be able to do it for you. And the benefits of it really go the distance. For one, they will lower the cost of your move, whichever way you choose to handle it. If you are moving on your own, you will have to make fewer trips back and forth, as you will have fewer items to move. You will also have to get fewer packing supplies. And, if you are moving with the help of a company, it goes without saying that a smaller shipment makes for a smaller price.
Finding proper moving assistance
The thought of handling a move on your own has certainly crossed your mind at least once at this point. Especially if you don't have to make that much of a trip. However, we would urge you to consider the following. Moving will take plenty of your time, energy, and nerves if handled without the help of professional Eastside Seattle movers. Not only will you have to take care of packing, loading, transporting, and unloading of your belongings all on your own, but you will also have to ensure every one of those tasks is done in a proper manner. That is, if you want your goods to arrive in the condition they are in now. And, as the latter goes without saying, hiring professionals is your best bet, as only they can guarantee complete success.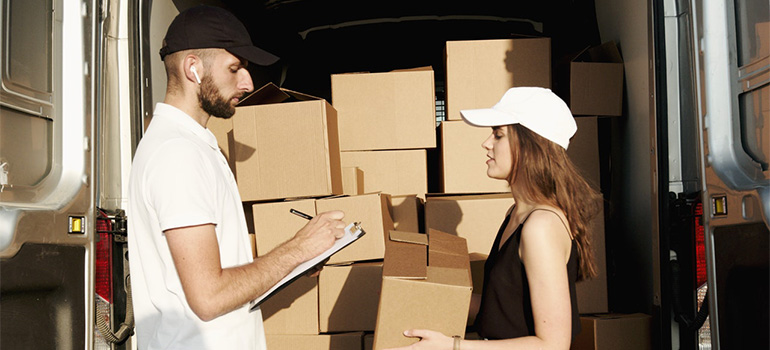 Having professionals at your side during your move is especially important if you have any special items at your place. Moving items like gun safes, hot tubs and pianos can be extremely demanding, even for certain movers. Luckily, with experienced piano movers Seattle, you won't have to worry about the safety of your goods, as these people have the expertise geared directly towards transporting such items.
Getting ready for the moving day
Depending on your arrangements with the moving company, you will have more or less to do. Whatever the case may be, at this point, you ought to have the bulk of the work done. What you ought to do at this point is to go through your things, and set aside all the things you cannot imagine your day without in one box. We will call this package an essentials bag.
In it, you should find things like your personal hygiene items, a fresh change of clothes, some snacks, possibly some bedsheets and a pillowcase, daily medicine if you take any, and all of your important documents. This will be the bag that you have at hand, and ready when you reach your new place. That way, you won't have to rush the unpacking process. And, you will still be able to have your normal, daily routine uninterrupted by your relocation. It will ensure a much more comfortable first few days at your new place.
Finalizing your moving process
When at your new home, make sure to check that all of the boxes and items have arrived. Once you wave your movers goodbye, see that you don't rush the unpacking process. Take some time to get to know your new place, and take in the importance of this big, new step in your life. This is your chance to start anew. So, see that you arrange your home so that every corner fits your needs and preferences as perfectly as possible. So, take your time to find the ideal place for every item. Just make sure not to stretch out the unpacking process too long, as you don't want to be living in a storage space with all the unpacked boxes lying around.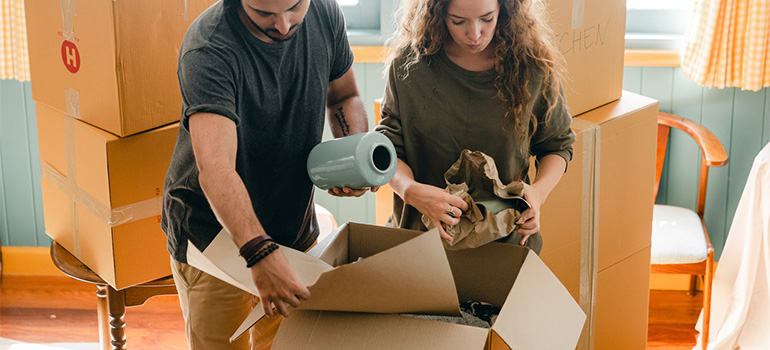 The best way to ensure the process of moving to Tacoma is stress-free, simple, and smooth is to start planning on time, hire professional movers for assistance, and keep yourself calm as much as you can. Remember that this change, while undoubtedly big, is also a change for the better. With that in mind, every potential obstacle will seem insignificant compared to all the good things that are about to come.
Let our team put together a comprehensive moving plan for you. Complete our simple free quote form or contact us at 1-888-300-7222.