Sustainable moving ideas and solutions to explore
Now more than ever, it has become important to care for and worry about our environment. Luckily, people have developed a desire to be more sustainable in their lives. Thus, they have been searching for more ways to protect the environment. If you happen to be looking for sustainable moving ideas and solutions that you can implement in your upcoming moving endeavor, then you came to the right place. We here at Hansen Bros. Moving & Storage Seattle care about the environment and we try to protect it in our day-to-day lives. Thus, we are more than happy to bring you a couple of ideas that will help you have a more eco-friendly move.
Top five sustainable moving ideas and solutions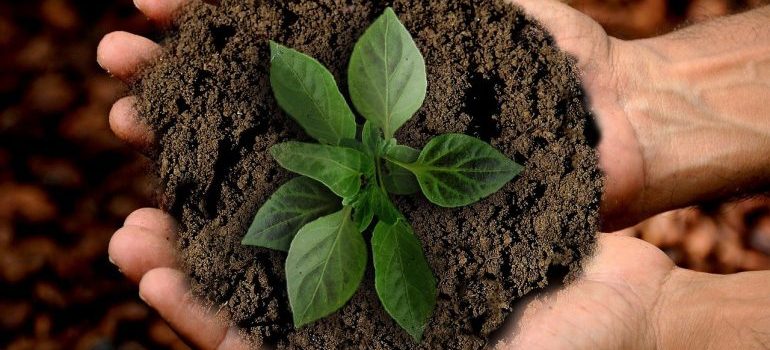 We strongly encourage you to go beyond these five ideas that we are going to share with you and find additional eco-friendly moving solutions. You can rest assured that the best moving and shipping companies Seattle love working with innovative people who also happen to be protective of the environment.
1. Reuse moving boxes and containers
Cardboard boxes are items that you must have in spades when relocating. In fact, you are going to need so many of them that it's usually recommendable that you buy more than what you calculated will be necessary. That being said, it doesn't matter whether you want to have an eco-friendly move or not – these are simply a must. What does matter is where you acquire your boxes.
If you are trying to have a sustainable residential or commercial relocation in Seattle, one of the best things you can do is reuse the containers you already have. If you have moved or renovated a part of your house recently, then you must have some boxes piled up in some corner of your house. And if you happen to find zero containers in your home, you can always check with your friends and family. A box here, a box there, and soon enough, you'll gather enough so that you don't have to buy any yourself.
2. Be creative with the rest of your packing materials
Moving boxes might be one of the most important packing materials, but they are certainly not the only item you need to have. If you have ever watched local movers in Seattle pack your items (or you have seen them work at your friend's house), then you already know they use plenty of packing materials. Make no mistake – you absolutely need to use these if you want to have a successful relocation. However, they don't have to be store-bought – you can also get creative.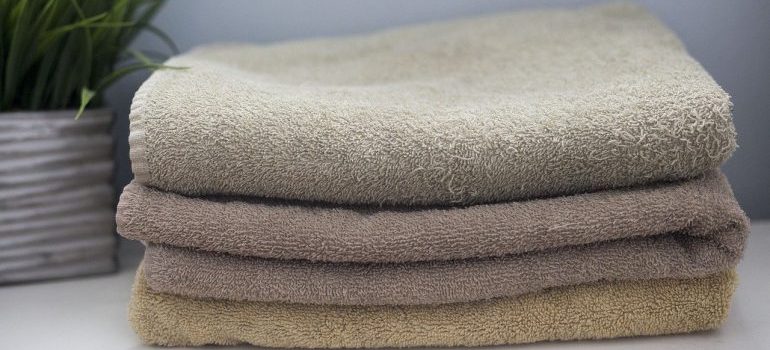 One of the best sustainable moving ideas and solutions which also happen to be budget-friendly is the prospect of using household items as packing materials. Take your towels and linens as an example. They will be perfect as a layer of protection for the most fragile items that you own. If you happen to need additional materials, you can always use old newspapers. Being eco-friendly isn't that hard – it just requires some imagination.
3. Look into an eco-friendly storage unit
For many people, moving and storage simply go hand-in-hand. If you belong to that group and you are searching for sustainable moving ideas and solutions, then the right answer happens to be hidden in the prospect of renting a storage unit. When looking for suitable storage units Lynnwood WA, go after the ones that implement things such as LED light bulbs and good insulation. You can rest assured that you will be able to find many companies that pay attention to the environment. It's all about how willing you are to look for them.
On that note, you can also try to look for a green moving company. These days, there are many companies with the same thought as the one you are having right one, and that's working on the preservation of our planet. A company with eco-friendly practices will be able to give you further ideas on making your relocation more gentle on the environment.
4. Don't pack what you don't need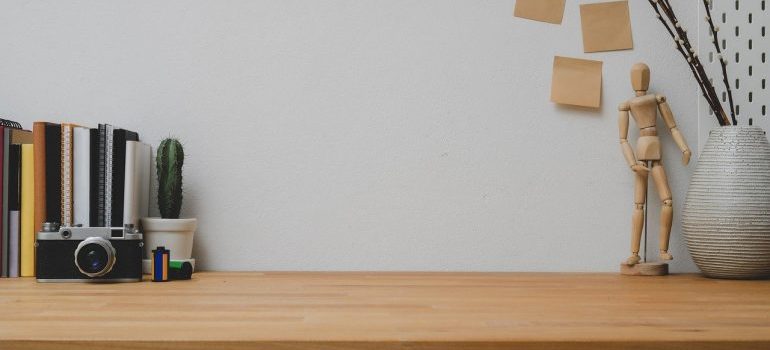 It's very simple – a small and simple relocation will produce a lot less waste than a big and complex one. The more items you have to relocate, the more of everything will be needed. We are talking about packing materials, gas for the vehicles, and more back and forth trips. The fewer trips you have to make during your move, the better – for both you and the environment. After all, who likes to drive back and forth countless times when you can simply make one trip by decluttering and downsizing?
5. Donate your extra items
Once you decide which items you want to leave behind and you declutter your home, you will have to make one decision – what do you plan to do with your items? Well, if you are looking for sustainable and eco-friendly ideas and solutions, the best thing would be to donate them. There are many different charities in the United States where you can donate all sorts of items. By doing so, you would not only be helping out a person in need as well as freeing yourself from all the excess items but you would also be reducing waste. You have to admit that this is one eco-friendly solution that's easy to implement. On top of that, it makes you feel good about yourself.
There you have it – five sustainable moving ideas and solutions that you can feel free to implement during your next relocation. What's so great about the prospect of having an eco-friendly move is the fact that you are protecting the environment while saving your money. One has to admit that this is a win-win situation, no matter how you look at it.
Let our team put together a comprehensive moving plan for you. Complete our simple free quote form or contact us at 1-888-300-7222.