Useful tips for moving back in with your parents
There are certain events in life that are simply unpredictable. When leaving your childhood home after high school, you certainly aren't expecting to find yourself moving back in with your parents – but that just might be in your future. If such a scenario does happen, it's very important to remain optimistic, as well as consider a few things that might make it easier to survive this transition. At Hansen Bros. Moving & Storage, we believe that nothing is too difficult or impossible. And that's why we will gladly distribute a few tips that will keep you loving your life even if you have to take a step back and move in with your parents.
Have a move out date ready and planned
Unless you are moving back in because you really want to as you miss your parents, chances are you are not going to be too enthusiastic about your move. And that's normal, as people are made to strive forward and not have to feel like they are going backward. So if you have just lost your job or are unable to find one after college graduation, you might be forced to hire local movers in Seattle and relocate back into your childhood home. However, that's no reason for you to live without any plans.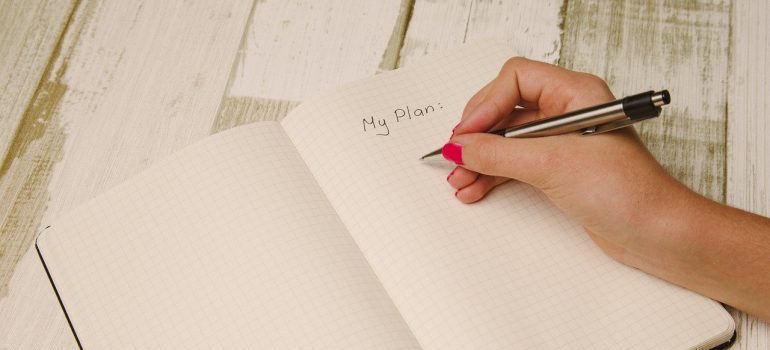 It's very important for you to set goals. Give yourself a realistic amount of time to find a new job, save up enough money for rent and utilities, and move out of your parents' home once again. You can rest assured that everything will be much easier if you do have an exit strategy in place. You will be much calmer when packing your items, you will remain positive when placing them in Newcastle storage, and you will certainly look forward to that time in the future when you can once again be on your own.
Don't be a mooch when moving back in with your parents
Let's say you are moving back into your childhood home because you lost your job. That's certainly not a good enough reason for you to live off your parents. You can always find at least a part-time job that will allow you to contribute to bills and groceries. Besides, you should bear in mind that even the move itself is going to cost you. You'll have to pay for movers, rent Seattle storage, buy packing supplies, moving boxes, etc. It's okay to ask your parents for a loan if you aren't able to pay for all of these yourself. But it's not ideal to take that money and never pay it back. You want to be an independent person, so you ought to act like one.
This also goes for household chores. You shouldn't travel back in time when you were a school-aged child when your mother and father did everything for you. Instead, you should get together as a family every once in a while and divide the household chores. This way, everyone can help out equally and nobody will have to be overburdened.
Respect the rules of your household
Just because you are moving in with your parents doesn't mean that you should start acting like a teenager. Those days should be long gone by now. The only way for you to be a respectable adult is by asking for the house rules and abiding by them. Hopefully, your parents are reasonable people who won't make you have a curfew in your mid-twenties. However, if your parents don't support smoking in the house (just to give you an example), then you shouldn't look for a way to bend the rules.
Of course, not all parents are the same. Some might be lenient and impose no rules at all while others might be very strict and give you a ton of rules. Whether or not you decide to live with your parents is up to you. But if you do decide to move back in, you ought to respect the household and its owners. Have that in mind before hiring interstate movers and relocating back to your hometown.
Don't give up on your social life
Let's be realistic – moving back home will be a very difficult thing for the majority of people. However, we are fully aware that sometimes in life you might have to do things you aren't happy about. That doesn't mean that you shouldn't work on making yourself feel better. And an active social life is one of the best ways to relieve some stress and make your days more fulfilled. That's why it's very important to keep up with any hobbies you might have, as well as to continue seeing your friends on a regular basis. You might not have enough money for a weekend trip now that you are saving up but you can certainly afford drinks once a week.
Enjoy spending time with your mother and father
If you are moving back in with your parents and are hating the thought of it, you should remind yourself that not everything is so bad. Consider this the golden opportunity to spend some quality time with your parents. After all, now you are an adult, so you might be surprised to find out that your parents will have a completely different approach to you.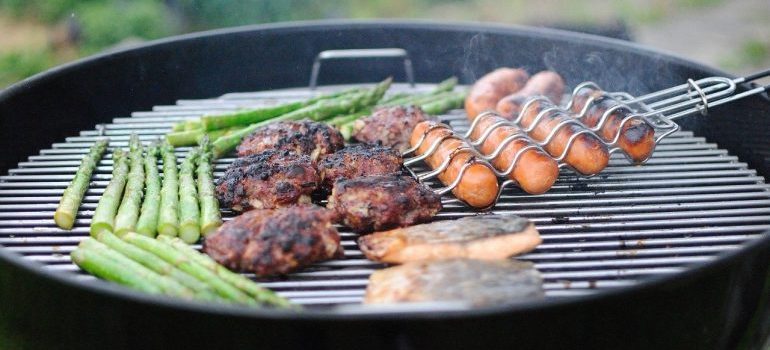 This really is the right time to get to know your mother and father on a completely different level. You can do this by having family meals, taking walks, or even finding a hobby you all like doing. And if all this quality time isn't enough to make you feel at least a little bit excited, just think about all the help you will be getting. You won't have to prepare all of your meals by yourself – that's a huge plus if you ask us.
Let our team put together a comprehensive moving plan for you. Complete our simple free quote form or contact us at 1-888-300-7222.