Guide to making your home more spacious
We would all love to live in a big home with many rooms and a lot of space. However, for most people, that's simply not an option. But that doesn't mean you have to feel claustrophobic in your small home. There are many tricks that will help you add more space to your house, both visually and spatially. As experienced Washington movers who have relocated homes of all shapes and sizes, we know that making your home more spacious doesn't have to break the bank. With a few tips that we are about to distribute, you'll manage to freshen up your home as well as add more space to your living area.
Invest in floor-to-ceiling shelves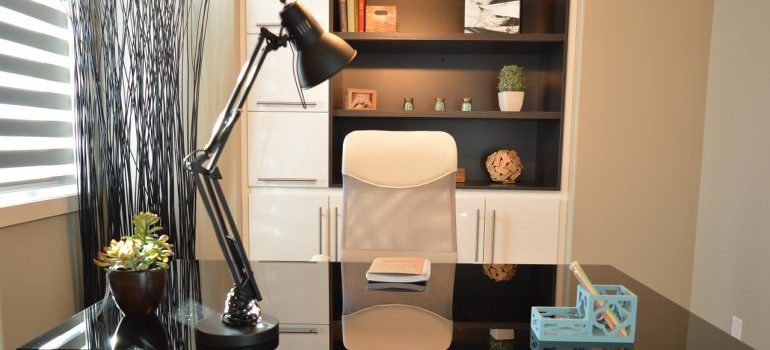 One of the best ways to add more storage space to your home is to add floor-to-ceiling shelves in some or all of your rooms. This is some extra space where you can place books, storage boxes, small knick-knacks – you name it. However, that's also a great trick that will visually add spaciousness to your room. They will draw the eye towards the ceiling, instantly making it appear higher. Of course, shelves will also help you clear clutter from your home, which is the first thing you need to do in case you want to make your area look bigger.
Choose lighter colors for your walls
You might be a lover of darker colors and would ideally paint your walls red or maroon. However, if your goal is to make your home more spacious, then we suggest you ignore the urge to do so. Dark colors will make your home look smaller, not bigger. Think about colors such as creams, yellows, and whites – you certainly have many options at your disposal. So paint your walls in a light color once your movers Bainbridge Island transport your belongings. You can always change it back down the line if you don't like it.
Mirrors do wonders in making your home more spacious
It's a fact as old as time that mirrors add more space to your home visually. They reflect light which is the secret behind its success. Besides, everyone needs a full-length mirror, whether they are a male or a female. Just remember – you don't want the mirror to reflect a messy and cluttered corner of your room. So be very careful where you place it.
If you already have one mirror that's perfect and you want to relocate it, make sure you invest in specialized moving boxes Seattle. There are special mirror boxes that will help keep your mirror safe throughout transport. Bear in mind that even the smallest bump on the road could break your mirror. That's why it needs to be properly wrapped in protective packing materials.
Pay attention to your wall art
Paintings, whether they were made by a famous painter or a local artist, are a great addition to any room. They make the space authentic and add a certain appeal to any room. However, if you want to make your house look bigger, you should avoid overcrowding your walls with art. It's always better to hang one large painting on a wall instead of hanging a cluster of smaller ones. The same goes for your picture frames or any other type of wall hangings in general. The goal is to keep it simple.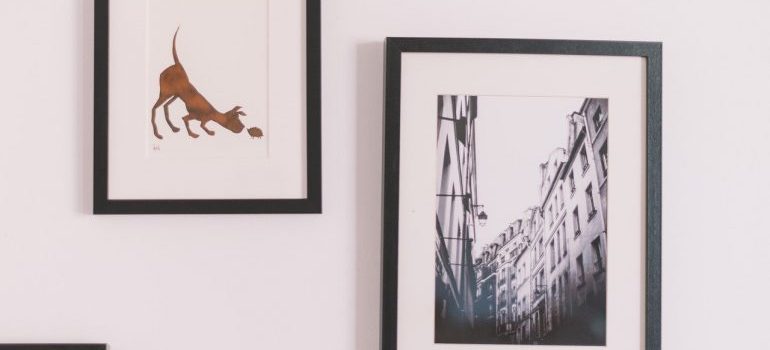 In case you are relocating, you should have in mind the fact that your art is delicate. That's why you will need experienced local movers in Seattle who can help you relocate delicate items. Pieces as delicate and fragile as art need special packing and materials which you can find by contacting reliable movers in your area.
Stay away from dark-colored curtains or drapes
If you are intent on making your home more spacious, then one of the best things you can do is install large and spacious windows. However, this could be an expensive investment that you might not be able to afford. That's why we will give you a great alternative – leaving your existing windows uncovered. You could also use sheer coverings in order to brighten up the room, but we don't suggest you use dark-colored curtains. Just like dark-colored walls, they will also make your room appear smaller. Windows will add more natural light to your room, which will do wonders for your mood and atmosphere, as well.
Use furniture with available storage space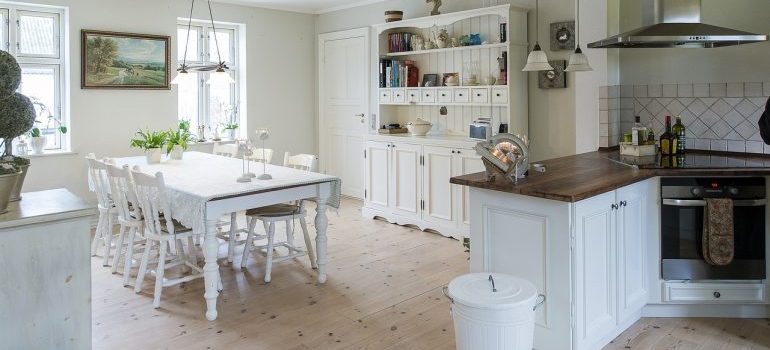 You might not be able to imagine what furniture with storage space looks like. This is smart furniture we are talking about here, and it's the kind of furniture that will be multifunctional. Take a bed frame with drawers as an example. This piece will look good, serve its purpose, while also maximizing the storage space in your room. Naturally, there are many different types of interior decorating styles, which will affect the type of furniture you opt for. You don't necessarily have to work with a decorator in order to create the best layout in your living area. You just have to think about the furniture you bring into your house and the purpose that it's going to have.
Making your home more spacious shouldn't feel like a chore
This is your beautiful home we are talking about here. It's the space that makes you feel relaxed and comfortable. That makes it the space that is worthy of your time and attention. If you want to succeed in making your home more spacious, all you need to do is put some thought into it. Even something as simple as investing in good lighting can do wonders for your home. Of course, you should first make sure all of your items are relocated properly. That sounds like the job for our team of residential movers in Seattle. They have been providing Seattle's residents with high-quality assistance for more than 130 years.
Let our team put together a comprehensive moving plan for you. Complete our simple free quote form or contact us at 1-888-300-7222.