Rental apartment amenities to look for in Lynnwood
Searching for a new apartment to live in is more than just satisfying the necessary basics (kitchen setup, full bathroom, and a room to sleep in). Rental apartment amenities are what make all the difference in the world. Therefore, before you hire one of the best movers Seattle for your relocation, you need to make sure that your apartment comes with all the amenities that will make your life easier. Amenities fall under two main categories – community and in-unit. Some of them are more important than others, of course, but it all "boils" down to your preferred lifestyle. In this article, we will be taking a look at what these amenities are, and which are the ones to look for.
Rental apartment amenities in Lynnwood 101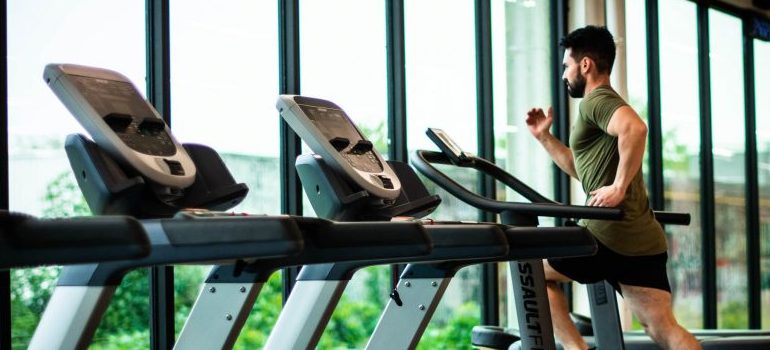 If you want to make your renting experience more enjoyable, you will want to take advantage of various amenities that are included. From 24/7 doorman service to community pools, there are a number of them that can make your life easier and more comfortable. Here is what you need to know about these conveniences:
Apartment amenities?
Free or extra charge?
Community Amenities
In-Unit Amenities
Amenities to look out for
Lynnwood has a very diverse rental apartment "scene" and you can find places that have a combination of many useful amenities. You may also want to figure out a few things before you go apartment hunting, like whether you need to use one of the storage units Lynnwood WA. The important thing is to look at the whole picture, not only the amenities that your apartment offers. Proximity to some of your favorite places or services can increase the quality of your life significantly, as well. But for now, let's take a deeper look at what apartment amenities actually are.
Apartment amenities?
Any nonessential, or unique, feature or service that is offered to renters constitutes an amenity. Basically, it is anything that is not required for an apartment to be fully functional. An example of this is the kitchen with modern stainless steel appliances. While the kitchen is a necessity, these appliances are amenities, as lower-grade ones would serve the same function. Of course, it is up to the landlord and the property manager to decide on which amenities are included and which are not. Therefore, it is very important to discuss them before you sign anything.
Free or extra charge?
In most cases, the amenities themselves are free. However, this simply means that you are not charged separately for them. They will be included in the apartment rent, which covers amenity maintenance expenses. Which means that you are paying for them after all. Amenities are often used to entice new renters as well as keep the long-term ones happy. Some apartment complexes allow you to choose the amenities you will have access to, which will influence the price of the rent. Therefore, before you hire movers Lynnwood WA to relocate your belongings, you should "shop around" and find an apartment that allows you to choose what you will use. That way, you will not be paying for something that you won't be using.
Community Amenities
This amenity type is shared across all the residents of the property. Most of the time, they are exclusive to apartment owners but some can be open to the public at select times. Make sure to familiarize yourself with the terms of use before you sign the lease agreement, lest you end up in an awkward situation. Here's the list of the most common community amenities:
Swimming pool
Playground
Common area
Laundry facilities and services
Security guards
Storage space
Gym
Parking/Guest parking
Online rent payments
Another thing worth mentioning is that certain housing properties partner with nearby businesses and offer complimentary memberships or other benefits. While you may not have a gym inside the building, if you have one just around the corner it amounts to the same thing. Or you may it find easier to hire special services.  The important thing is to realize which amenities are critical for your lifestyle and search for an apartment that provides them.
For example, parking space can be a premium in some locations. In those cases, apartments with their own parking will be extremely valuable. Of course, the more desirable the amenity itself is, the higher the rent. 
In-Unit Amenities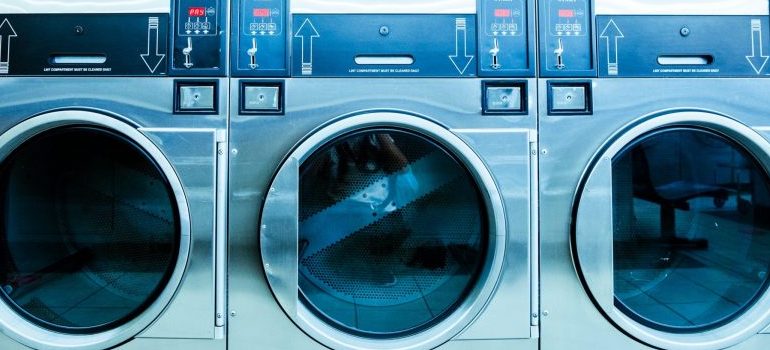 This amenity group includes everything that is located within your rental apartment. It is for your use only. They include (but are not limited to) air conditioning, extra storage space, balcony space, a dishwasher, fireplace, hardwood floors, high-speed internet, in-unit laundry, etc. Anything that enhances your living experience within your apartment can be considered an amenity. You should familiarize yourself with what Lynnwood apartments have to offer, and go with the ones that have the best combination.
However, there are some notable amenities that are simply more valuable than others.
Rental apartment amenities to look out for
As a preface, every person has a different set of priorities. What may be the most important to someone else may not be as important to you. With that in mind, you should be going for the amenities that you find to be necessary, not what we tell you. That being said, there are some of them that are really convenient that most people would actually consider a necessity.
The first of which is the in-unit laundry. You may believe that this is an essential part of the apartment but it is actually an amenity. Many apartments in Lynnwood do not feature a washing machine and a dryer, after all. It can get really annoying to wait in line for a community washing machine, and trekking through the building with a laundry basket in tow is never fun.
Secondly, you will want secure parking. Lynnwood is not exactly known for its safety rating, unfortunately, which all but necessitates this amenity. Of course, if you find an apartment in a safer neighborhood, you can be a bit laxer on this one. But for the most part, look for apartments that offer secure parking to their residents.
Lastly, Lynnwood is quite pet-friendly on its own. But that does not mean you don't need to find an apartment that allows your particular breed of pet. Pet-friendliness is one of the rental apartment amenities that need to be high on your priority list.
Let our team put together a comprehensive moving plan for you. Complete our simple free quote form or contact us at 1-888-300-7222.