How to organize your new office space
Relocating to a new office is a wonderful opportunity. You get to organize it just the way you want and experience a fresh start. You may also want to utilize self storage Seattle to store some of your equipment to make the process even easier. In this article, we are going to be presenting you with seven easy steps in which you can organize your new office space, so you can increase productivity and make your workday more enjoyable. 
Organize your new office space in 7 steps
Without further ado, here are the steps:
Utilize vertical space
Small items go into trays
Stack boxes for practicality
"Mail Room"
Leave some space open
Less can be more
Have a dedicated "stash spot"
Of course, the whole process will be easier if you have professionals assisting you. Your office movers Seattle will enable you to focus on the organization part, while they do all of the heavy lifting. You can also ask them for advice, as they have seen many well-designed offices and are sure to provide you with some great recommendations. However, each office space is unique and you need to take note of your particular needs. But for the most part, these steps will allow you to optimize your workspace. To start with, you will want to:
Utilize vertical space
The main component of maximizing usable space in your new office is to use the walls to their full potential. Adding some shelves that can serve both as decor and storage will enhance the interior of your office, both visually and functionally. You can also hang organizers on the walls, such as wall magazine racks for paperwork. This will allow you to put most of the paperwork there, freeing up your desks for more important items.
Furthermore, it will make it easier to organize all the papers, in a way that is easy to use and understand. Your moving company Washington can provide you with some great options, as well as mount those shelves and organizers for you. The vertical space can be used for other purposes, as well. For example, you can stack boxes next to it (more on that later).
The important thing is that you don't forget to use it.
Small items go into trays
Every office has a multitude of small items that can clutter up space really fast if they are left unchecked. The best thing you can do is to organize them into trays, one for each type of item. Find a dedicated spot for them, ideally in the middle of your office so they are easily accessible by everyone. While it may be somewhat awkward at first, knowing exactly where to put your office supplies (and where to find them) will boost productivity in the long run. And if you need more workspace, the trays are really easy to move around.
Stack boxes for practicality
If you need somewhere to store your office supplies, choose a section of the wall and stack boxes next to it. They can be decorative, providing your office with some additional style, while being useful by holding office supplies. It is a great way to free up your drawer space and have your not-so-often used supplies at hand's reach. If you are planning to use special services from your movers, you may have some specialty boxes leftover that is perfect for this purpose. Done right, these boxes can create a unique office space, one that is both visually pleasing and fully functional.
Organize your new office space – create a "Mail Room"
This is, perhaps, the most important step in organizing your office. You don't really need a separate room for this, just a bit of space somewhere in your office. Create a multi-section inbox where you can categorize your mail, sorting it into "folders" such as read, sort, this week, file, etc. It will provide you with a visual indication of your mail status, and is really convenient for everyone to use. Place it next to the filing cabinet for further convenience. 
Leave some space open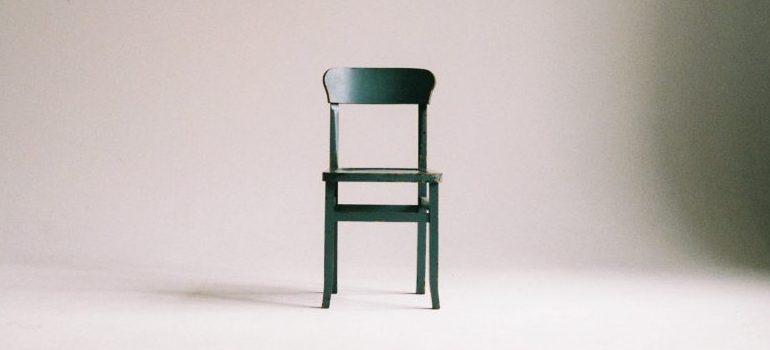 Now, what if we told you that not utilizing all the available space all the time is the best thing that you can do? By space, we do not necessarily mean physical space, too, it can be an empty file holder or similar. The idea here is that there is readily available space for temporary projects. Every office experiences a busier than usual period, and having some extra "wiggle room" will come in handy during that time. And that is where you need that space the most. Therefore, make sure that you have enough room for a temporary overflow. You will be happy that you did.
Less can be more if you want to organize your new office space
Simplifying your office is always a good thing. You don't really need over a hundred different pens or pencils. A couple will do just fine. This is much the same with most office supplies. The more options you have, the greater the chance of making a mess, after all. It can be difficult to pick just a few options, however, but it is a way of creating a more organized office space. Giving or throwing away the extra items may feel like a waste initially but it will prevent a mess in the long run, guaranteed.
Have a dedicated "stash spot"
Every office, home, or place of residence needs to have that one "stash spot". This is a spot where you put things where you're in the middle of something and want to get back to them shortly. Of course, don't simply use it to drop items you are not planning to come to in the near future, as that will simply create a mess after a while. The way to use the stash spot is to constantly empty it. Depending on your office layout, you may want to put it somewhere where it is easily accessible by the entire team. It is a great way to further organize your new office space, and the final step of the process.
Let our team put together a comprehensive moving plan for you. Complete our simple free quote form or contact us at 1-888-300-7222.