4 Seattle moving disasters you need to avoid
Many people who did move their homes will tell you that it is all about planning. As one of the most reputable moving companies Seattle, we will agree with this advice. Moving your home requires thorough planning even a couple of months ahead. However, sometimes even a solid strategy can save you from moving mistakes. Even if you have a plan for any situation that may occur, some things are just out of your control. Nevertheless, planning can go even further and you can get ready for the worst-case scenario. So, today we are talking about Seattle moving disasters that you should try to avoid. Although additional moving costs missed delivery and damaged items can ruin your relocation, you can overcome them. But natural disasters in Seattle are the worst that you can face during your move. So, let's see how to avoid them when moving.
Be aware of natural Seattle moving disasters
When you start thinking about the move, packing is the first thing on your mind. Sometimes this is the most challenging task of your move, and you want to complete it successfully. Luckily, our Washington movers are at your disposal when you start packing your items for the big day. Also, they will give you tips on packing the most delicate items you own. But even if you do something wrong, you can replace or repair your items. What you can't fix is damage caused by natural disasters. If you did not know, Seattle is not immune to major natural disasters. Although this is a magnificent place to live work and study, living in this place can mean you can expect a huge number of hazards.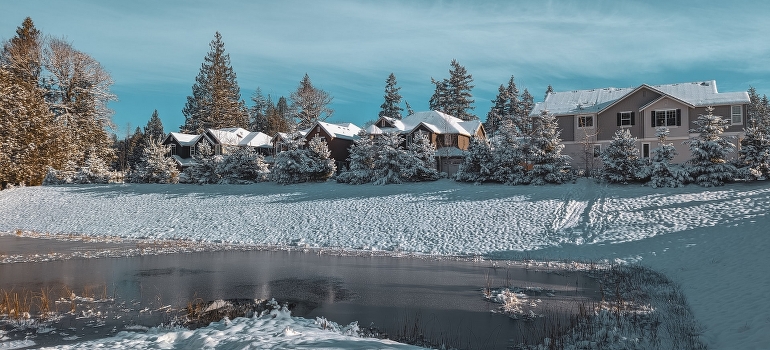 Many people face different moving disasters such as lost moving boxes, additional fees and costs, and furniture that won't fit. Each of these things can turn your moving day into a nightmare. But with a lot of patience, friends, and local movers in Seattle that can help, you will quickly overcome troubles during your move. But if you face natural disasters such as storms and earthquakes, it will be hard for you to get back on your feet. Here are the most common Seatlle relocation disasters:
winter storms;
landslides;
flooding;
earthquakes.
Although it is not possible to predict when an earthquake will happen, it will probably cause multiple hazards. Other natural disasters are something you can be aware of during the days when planning your move. So, let's see what steps to take while planning your move without Seattle's relocation disasters.
Ways to avoid Seattle moving disasters
As we already mention, winter storms are something you can expect in Seattle. So, if you need to move your home during winter, make sure to track the weather forecasts all the time. This will help you appoint your move when the weather is stable and suitable for transport. Even if your moving date is fixed, don't hesitate to contact your movers if there is a possibility of winter storms on the day of your move. One of the best pieces of advice you can get from our heavy equipment movers is to conduct your move in the summer. This will help you avoid winter storms as one of the most common Seattle moving disasters. Instead of waiting for months to relocate, appoint your move this summer and relax after you get to your new home.
Whether you plan to move your home or office, summer is an ideal period to do so. But sometimes summer comes with a lot of rain that can also lead to new disasters. Flooding is definitely something that can turn your move into a horrible experience. So, even if the weather is sunny, if there will be a lot of rain in the days before you move, stay in touch with your moving company. This will help you skip relocation on days when floodings are possible. Instead, place your belongings in a safe Seattle storage and wait for the season of rain to pass. When it comes to the risk of landslides, make sure to know your route and if possible avoid roads where you can stay trapped. For that reason, let transportation tasks to experienced movers who know the best routes.
Opt for a perfect moving date and be careful when planning your move
As you can conclude when moving to Seattle, you need to be aware of natural disasters all the time. Unluckily, they are possible to happen over many months, regardless of the season. Whether you decide to move to the state of Washington this summer or winter, you need to choose your moving date wisely. Even if you realize the weather will be ideal on the day of your move, make sure to know what you are doing. Even if you avoid bad weather when moving, you need to make sure everything is planned well. So, don't forget to label your moving boxes clearly and pack everything before your movers come. Also, make sure your delicate items are safe and provide additional protection.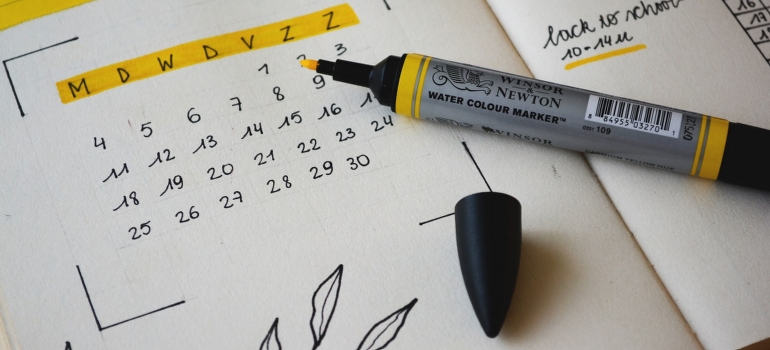 Weather is something we can't control or change, but our plans are. So, if you find out there is a possibility of Seattle moving disasters, just postpone your move. This will be the right way to protect both your family and your movers. If there is nothing to worry about the weather on the big day, make sure your possessions are ready for transport. One of the most common moving mistakes is misplaced documents, poorly wrapped furniture, etc. Don't let these things and mistakes turn your move into a disaster. Instead of doing other things, make a moving checklist and stick to it. Also, make a list of common moving failures and put an effort to escape them. Double-check everything before the big day. We wish you shoot move to Seattle!
Let our team put together a comprehensive moving plan for you. Complete our simple free quote form or contact us at 1-888-300-7222.