Guide to moving from Seattle to Sacramento
Moving to a new place is never easy especially when you need to move long distances. Before moving far away like when moving from Seattle to Sacramento you need to prepare well. This is an 11-hour drive, so you don't want to forget anything. In order to make sure everything goes accordion to plan it is best to hire a professional moving company like Hansen Bros. Moving & Storage. Even though professionals can take care of the moving logistics there are still some things that you will need to do on your own. Here is a little guide that will help you with this endeavor.
Replace the Seattle rain with the sunny Sacramento weather!
Almost every year Seattle is in the top ten of the best places to live in the US. This is all thanks to the great job opportunities and world-class schools. The city has a strong economy and the majority of residents earn above-average incomes. However, no matter how Seattle is great you might want to have a change of scenery and move somewhere else with the help of West Seattle movers. In that case, you should consider moving from Seattle to Sacramento. One of the main differences that you are going to notice after moving here from Seattle is the weather. Seattle is known to be a rainy city, while Sacramento is the total opposite. Here you will get to enjoy 269 days of sunshine.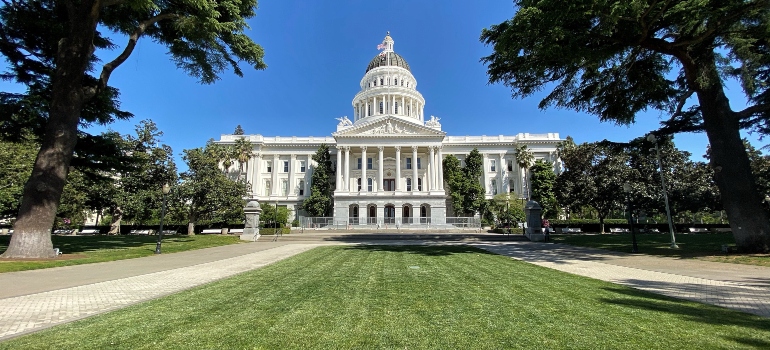 Affordable housing options
Sacramento has the perfect mix of city and suburban life. No matter if you love the fast life in the city or the calmness of the suburbs, you will find it in Sacramento. The good news is that the housing can be quite affordable compared to other cities in California. If you secure a job prior to moving here, you will be just fine. Of course, the housing prices vary from neighborhood to neighborhood, but you will still be able to find a great place for around $300.000.
The city is close to some of the most famous destinations in California. If you love weekend getaways, this is the perfect place for you. Wynyard and the mountains are a short drive away. And the ocean is not that far away. These are just a few of the places that you can visit after moving to Sacramento:
Lake Tahoe
San Francisco
Napa and Sonoma
Santa Cruz
Yosemite
Make a moving plan before moving from Seattle to Sacramento
Before you move you need to prepare a moving plan. This is not a simple local move, therefore, you need to be well prepared. If you are not an experienced mover or you just need some help, hiring a moving company is a good idea. Professional movers will create a unique moving plan that will cover everything. Moreover, they will be able to give you some useful moving advice. On top of that, professionals offer various moving services that you can benefit from, like packing and storage. If you plan on moving fragile items you might want to consider getting shipping crates Seattle. Crates are great when you have to move long distances. Crates are sturdy; therefore your items will stay in the perfect shape.
Set your moving budget
Before you contact one of the shipping companies Seattle has to offer, it is important to set your moving budget. Think about how much money you want to invest in this relocation. Which moving services do you need? Do you have any special requirements? Answer these questions first and then ask for a free moving estimate. This way you will know if the services that you need are within your budget. Setting a budget beforehand will help you not overspend.
Declutter before moving from Seattle to Sacramento
One of the things that a moving company cannot help you with is decluttering. This is not a fun task, but it can help you save some money. Start decluttering well in advance. Depending on how many items you have you will need some time to go through everything. Get rid of the things that you no longer need. If you have trouble deciding whether or not to keep an item, it's simple, if you have forgotten about it then it needs to go.
You don't have to throw away every item that you don't plan to keep; you can donate some of them. Moreover, the more you declutter the lesser things you will have to transport to the city of Sacramento, which will help you save some money. The fewer things you need to move the cheaper the relocation will cost you.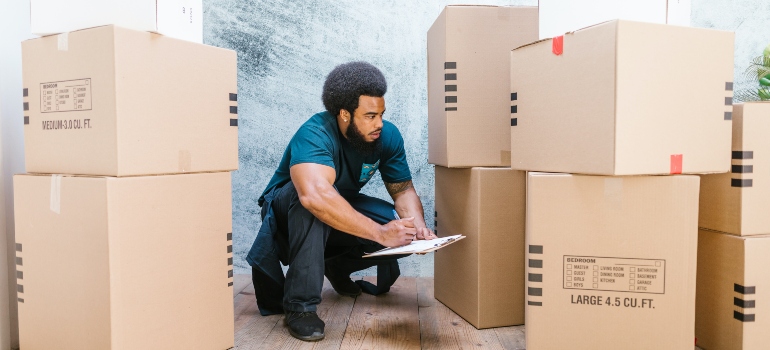 Do your inventory
This is an important step in every relocation. An inventory list will help you stay on track and help you find your items. Before you seal a box make sure to write everything that it contains. Once everything arrives instead of wasting your time going through all the boxes to find a certain thing, all you will have to do is take a look at your list and you will know exactly where to look.
Label your moving boxes
This is an equally important task as doing the inventory. It only takes a few seconds to label a box, in order to make your unpacking process easier. If any of the boxes contain fragile items make sure to label those boxes as "fragile". This way your movers will know that they need to pay special attention when handling those boxes.
Hopefully, our tips will make moving from Seattle to Sacramento much simple. Just remember to take it easy and to plan everything on time. Don't rush your move. The more time you take to plan and organize everything the better. Good luck moving!
Let our team put together a comprehensive moving plan for you. Complete our simple free quote form or contact us at 1-888-300-7222.