How to make retirement enjoyable with self storage
You have worked all your life and probably promised to yourself a nice and enjoyable retirement. Most people make a plan for their retirement and how they would do some things they could not while working. One of those activities includes your home redecorating. In addition, it would include taking out the clutter you have gathered over the years. To make these ideas become real, Washington movers can help you out. Reliable movers can make your dream come true. After devoting your life to work, it's high time you unwind and start enjoying a different kind of work. In addition, you will not have to spend a lot of money. One of the best ways to do this is by using self-storage solutions to remove unnecessary items from your home. In this article, learn ways to make retirement enjoyable with self storage.
Let the retirement life begin
Retirement is ideal time to start up something new in your life. But many people prefer to set up their house in a good condition before they go any further. There are many things that we tend to buy over the years and then just store them. At one point, you realize that there is clutter in your bedroom, pantry, or garage. There is a great solution to that and it is Seattle storage. Using this kind of storage means that you can remove unnecessary or bulky items from your home, and still keep them. For example, seasonal items that you keep in your garage, can find their way to a self storage unit. Find a unit close to your home so you can quickly drive there and access it any time. There you can store your winter clothes and make room for something else.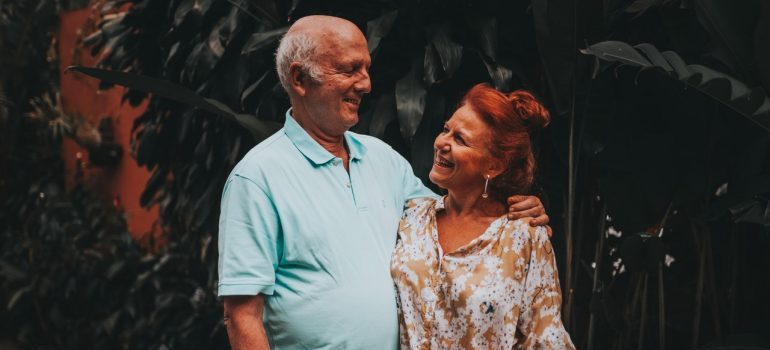 Start a new hobby and make retirement enjoyable with self storage
If you have dreamed all your life to start painting or play a piano, now is a perfect time to show your artistic potential. For example, you can choose one room in your home and make this your music room or painting atelier. Then, go and grab some moving boxes Seattle where you will put all those items when clearing out the room. Everything you do not need at the moment you can put in a storage unit. Also, now is the perfect time to turn your office into a guest room for your grandchildren, where they can stay when visiting you. The best thing about storage units is repurposing your space the way you like it. Finally, you can create a room to escape from the rest of the house and just relax reading, knitting, or playing chess.
Downsize your living space
Not only should we remove the items for repurposing your living space. In addition, you can do some downsizing of your home. When you start clearing stuff you do not need that much or any longer, you will start to feel more relaxed. This particularly applies to some large items such are large kitchen appliances prepared for storage. For example, if you have an extra stove or a fridge that you would like to sell. There is no need to take up unnecessary space in your home. Instead, you can start selling them, put you can remove them from your home and put in a storage unit. You really can make retirement enjoyable with self storage. If you have some toys that your grandchildren overgrown, there is no need to keep them in your home any more. Put those items in a storage unit, until you find where to donate.
Make retirement and redecorating enjoyable with self storage
You have worked for many years and have saved some money which you can use to finally redecorate your home. While doing it, you will need to remove your furniture, clothes, and other items from your home. There is no need to put them in the garden and risk they suffer damages. Instead, you can use self storage as an option to store those items away temporarily. Do not forget to ask how much renting storage costs so you can plan your redecorating budget accordingly. Your items will be safe in a storage unit. Also, once you start returning them into your home, you might realize that you need less of it in there. This will be another opportunity to declutter your entire home. Also, here are delivery and collection services, packing services and more that you can use for reasonable price.
Other purposes of using storage
This easy service can unlock many opportunities. For example, you can decide to go traveling. And in that case, you can use storage to store away some valuable items. While you are on vacation, traveling, you can be calm knowing that your possessions are in good hands. Also, make sure to keep your storage unit clean as much as possible. After all, you need to make sure to remove debris and dirt from the items you stored there. As the doors open from the ground, dust goes up and covers your items. It would be very useful also to cover the items with some plastic foil to protect the possessions as much as possible. The great thing about using storage is that you can keep the items there as much as you wish to. Also, for a retiree like you, it is easy to access it by your car.
It is actually possible to make retirement enjoyable with self storage. Now is the perfect time for you to make your days anyway you like it. Since there is no more need to go to work, you can start up new hobbies. Go traveling, or redecorate your home. To save your square footage, you can put away many unnecessary items there. This can be either a temporary or permanent solution for some items. Self storage comes with extra services that can be very handy for retirees. You will not have to worry about having a home full of clutter. Instead, you can enjoy a new and exciting chapter of your life.
Let our team put together a comprehensive moving plan for you. Complete our simple free quote form or contact us at 1-888-300-7222.