Guide to moving from Washington to Nevada
Are you thinking about moving from Washington to Nevada?  This might be a complicated but not an impossible task. There are more than 800 miles between the two states. And in order to make all this happen, you will need to plan your move right and organize it in a proper fashion. Of course, the best way to move down this route is with Hansen Bros. Moving & Storage. Nevertheless, even with the most capable moving crew by your side, you still need to take care of a few things in order to turn this idea of yours into reality. Let's, therefore, take a look at what you need to do to move your home from Washington to Nevada.
Relocating from Washington to Nevada can turn out to be a profitable venture
One of the most important differences between Washington and Nevada right now is in home prices. In the state of Washington, currently, the median home price is higher than ever – $555,000. That is a 23% increase compared to a year before. On the other hand, the median home value in the state of Nevada is $364,300, which shows that your idea of relocating from Washington to Nevada may be pretty good. When it comes to rents, the median rent in the state of Washington is $1070, while in Nevada it is around $905. Of course, it all depends on the city you currently reside in and where you plan to move. Nevertheless, this is how the situation looks overall.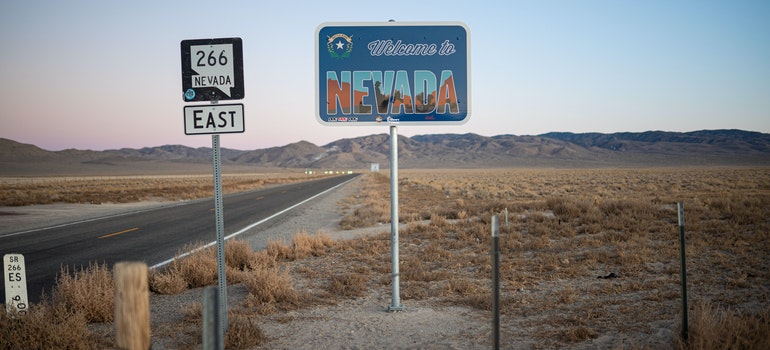 Make sure that you consider all variables before moving from Washington to Nevada
So, it turns out that you could profit by relocating from Washington to Nevada. Especially if you are a homeowner looking to sell your WA home and buy a new one in Nevada. But hold your horses. There are a few more things that you have to consider before you start searching for cross country movers Seattle to help you get to Nevada. What about the living cost?
Cost of living compared
Well, as it turns out, living in Nevada is cheaper than living in Washington. 0.3% cheaper, to be exact, but still cheaper. Of course, when two states are so close in the cost of living, there will be things that are cheaper or more expensive on both ends. So it all comes to things that are more important to you. For example, food. If you like food, as most people do, you won't like what you hear. The food is actually 2.6% cheaper in Washington, at least when we look at groceries. Utilities are 9.9% higher. For instance, for a two-bedroom apartment in the state of Washington, you will pay around $124.49 for basic utilities like gas, electricity, water, and heating. In Nevada, the same thing will cost you $136.82 on average.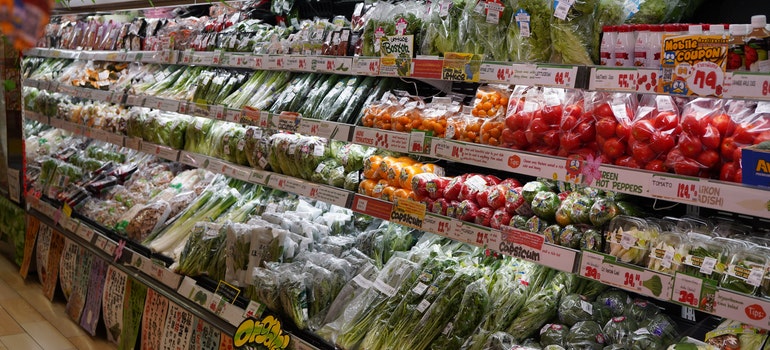 You will also have higher expenses if you have a child. Childcare is 8.8% more expensive in Nevada. But don't go canceling your Washington movers just yet. There are many things that are cheaper in Nevada. For example, clothing, entertainment, transportation, and even eating in restaurants. So it all comes to your preferences and things that are important to you.
Get ready for a warmer climate
Of course, one of the biggest differences that you will feel right away is the weather. The state of Washington has two climate zones. In the western part of the state, you get mild and humid summers and mild winters, while the western part has warm summers and cold winters. On the other hand, in the state of Nevada, you will enjoy much more sunshine and warmer weather throughout the year. That is something that you need to consider before packing. If you have bulky winter clothes in your possession, you might consider getting rid of some items before your Washington movers arrive to pick up your stuff.
Make a moving plan to help you go through this process quickly
Those are the most important things that you need to consider before moving from Washington to Nevada. If you are still warmed up about the idea, here is how you can make it happen. There are two things that you need to think about – making a moving plan and hiring good movers. When it comes to planning, our suggestion is to make it in the form of a checklist. It is simple to create and easy to follow. The checklist should contain all the steps that you need to take from day one until you enter your new Nevada home. Things like transferring utilities, packing, and hiring movers are some of the most important things that you need to think about. However, you also need to think about your travel arrangements because getting from Washington to Nevada is not simple.
Hire an appropriate moving company
Hiring a moving company might be the most important thing that you have to do when moving across the country. Interstate relocations are very complicated and risky, Therefore, they should be conducted only with the supervision of the finest movers. Our suggestion is to go online, find a few good moving companies that look reliable and offer appropriate services, get their quotes, compare, and pick the best one. When it comes to services, think well before you hire your movers. Especially if you own a car but plan to fly to Nevada or use some other means of transportation. In that case, you will need to find some good shipping companies Seattle has to offer as those are the companies that can ship your car as well.
Nevada is a good place to live
As you can see, moving from Washington to Nevada can be a good idea. Especially from a financial standpoint. However, even if we disregard the difference in home prices, the state of Nevada is a beautiful place that has so much to offer and a place that you will certainly enjoy.
Let our team put together a comprehensive moving plan for you. Complete our simple free quote form or contact us at 1-888-300-7222.