How to free up your attic with self storage
We all have a designated storage space in our homes. And most of the time people that own homes use their attic to store their stuff. This space is often quite messy and filled with all kinds of stuff, that people often forget they have. But instead of letting items continue to pile up and create an even bigger mess, you should take some time and declutter it. Moreover, you should consider using self storage to do so. Storage is a great solution for those who have a lot of items. Therefore, here is our advice on how to free up your attic with self storage.
The attic is convenient for storing your belongings but not ideal
Storing your items in the attic is definitely convenient but it's not the best solution. Most of the time, attics are small; therefore, it's easy to clutter them up with things. Moreover, you most likely don't have any shelves or organizers to make it a bit more organized, which means that your items are just randomly placed. Certain items require to be in a specific position, if not they can easily get damaged. Moreover, the temperature can be quite high during the summer which is not good for certain items that need special conditions.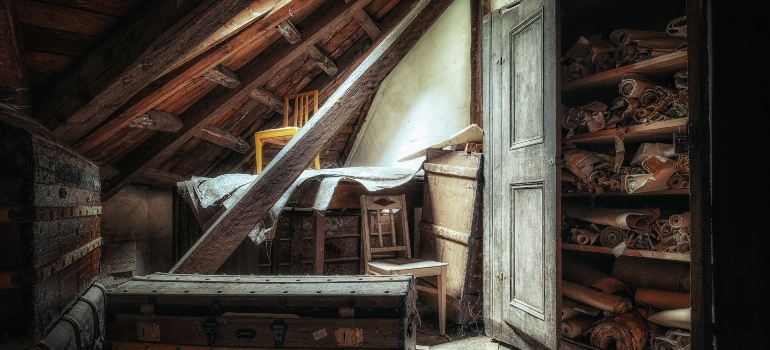 When you have a lot of stuff on a pile, it's hard to know what you actually have. It's rare that people remember what they left up there two or three years ago. This is why you should free up your schedule and take some time to clean up this mess. 
Opt for self storage to free up some space in your attic
To make some room in your attic in order to have easier access to your items, you should consider renting self storage Seattle has to offer. The price is not going to be a problem, since there are many affordable storage options. Many storage facilities offer discounts for long-term options. You can always make a call and ask for a free estimate so that you can have a better idea of how much you will have to pay for it on a monthly basis.
Benefits of renting self storage
One of the best parts of renting self storage is the fact that you can get professionals to help you pack everything. Get some professional movers and packers Seattle residents recommend the most to help you pack your items. Professionals will do this in a much faster manner. You will not have to worry about renting a vehicle that's big enough to fit all your stuff. Moreover, professional packers will arrive fully equipped. This means that you will not have to bother looking for packing supplies. Also, since they are experienced, they will pack all your items correctly and with quality packing supplies which will ensure their safety. Spending some money on this type of service is definitely worth it!
Most of the storage facilities are monitored; therefore, your items will be safe. If you decide to move to another city, you can contact the facility and ask them to send you all your things. Movers in Renton WA will make sure everything arrives in the perfect condition at your new address. You will have one less thing to worry about.
A few ways to free up your attic with self storage
You can still keep some of the items in the attic; there is no need to bring everything to the storage unit. First, you will need to remove everything so that you can see exactly what you have. Make three piles: keep, store and toss. Keep only items that you use regularly and that you need to have nearby at all times. Everything else that is still in good condition and that you plan on keeping you should pack into boxes and let your local Seattle movers transport them to your storage unit.
Some of the things that you can keep in the storage:
Seasonal clothes and accessories
Decorations
Summer furniture
There's nothing better than spring cleaning
Spring is here and no it's time to exchange winter clothes and items for the summer ones. You will not use those things for a few months; therefore, sending them to storage instead of your attic is a great idea. The same is with Christmas and Easter decorations. You don't need them to know. They take up a lot of space which is unnecessary. During the winter you will just do the opposite and put all your summer stuff in the storage. Once you rent self storage you cannot imagine your life without it!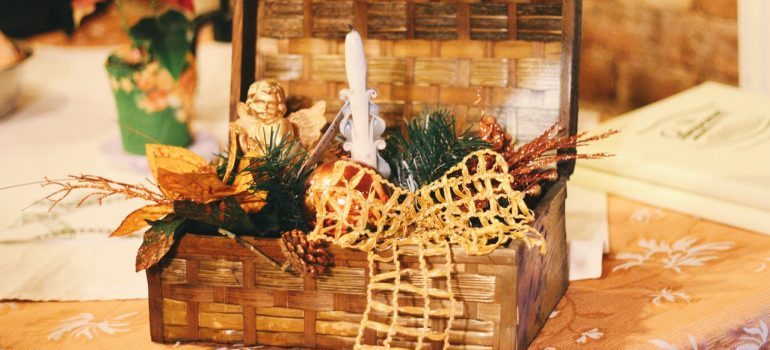 An organized attic will make you feel better. You will no more get upset because you are struggling to find something. Since you will have less stuff you can invest in hangers and plastic containers. You will only need a couple of seconds to locate the items that you need. Also, you will be able to maintain it better. It will be more hygienic and you will be able to get rid of that annoying spider web that you had all over your items before you decided to get rid of the mess.
False sense of convenience sometimes causes clutter
We know that it's tempting to keep all your things in your attic because it's convenient. However, the truth is you will not need to use those items that often, so you are just creating a huge clutter. Moreover, according to Feng Shui, clutter and mess are not good for you. You need your space to be organized and clean in order for the good energy to flow. Now that you know how to free up your attic with self storage make sure to contact your nearest storage facility and rent a safe and clean unit for your items.
Let our team put together a comprehensive moving plan for you. Complete our simple free quote form or contact us at 1-888-300-7222.