What is the cost of moving to Hawaii?
There is no doubt that moving to Hawaii is an exciting experience, but be aware that it will be an expensive one. As it is one of the most expensive states in the United States, your moving budget should be a little bit higher, mainly because of its location. Because it is not a part of the continental United States but there is an ocean to cross, transport of your belongings and your own transportation fare will not be as cheap as moving to a continental part of the country. Still, because of its beautiful beaches, breathtaking scenery, and incredible food, these expenses will be worth it. So make sure to find one of the best movers Seattle has with as affordable moving charges as possible. Once you get to this incredible place you will realize that paying the cost of moving to Hawaii was worth it.
What should you take into consideration when calculating a moving cost?
If you are wondering how much will be your cost of moving to Hawaii be aware that there is no right answer. There are many factors that you should take into consideration before setting your moving budget. Your moving cost will depend on whether you are relocating by yourself or hiring a moving company. Also, if you are using a moving company it will depend on the moving services that you will use. Even though at first it might look cheaper to relocate by yourself, in the long run, it is much better to pay for the movers. They know all the moving procedures related to moving to Hawaii. Also, you will be more relaxed by knowing that your belongings are handled by professionals.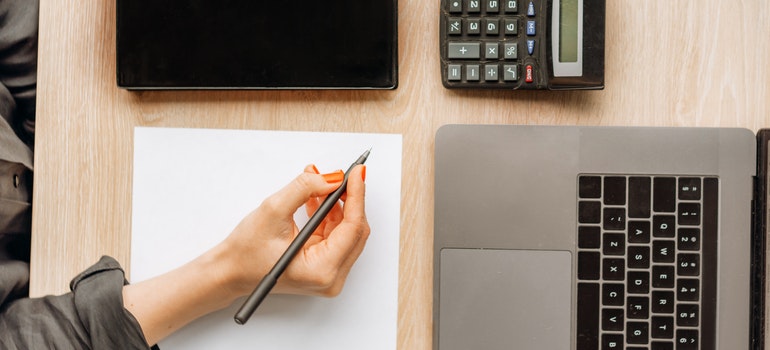 If you decide to use one of the interstate movers Seattle has know that your price will depend on a couple of factors. When calculating moving price most the companies are taking into consideration:
Cost of labor
Fuel
Material and equipment
Moving services that you will need to use
The cost of moving to Hawaii will depend on your current location
One of the most important factors to take into consideration when calculating the cost of relocation to Hawaii is your current location. It is understandable that your moving cost will depend on the distance. For that reason, there will be a difference in the price if you are moving from the East Coast or from the West Coast to Hawaii. For example, Brooklyn is 5708 miles away from Hawaii. To relocate a studio apartment you would need to spare between $ 6,000and $8,000. On the other hand, California is 2952 miles away from Hawaii. And to relocate the same studio apartment you would have to pay between $3,000 and $4,000.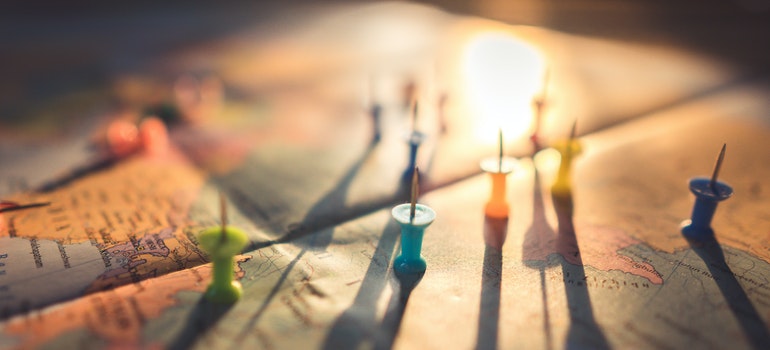 As already mentioned above all these numbers are just estimates and there are many factors that you should take into consideration. Moving estimate between Seattle and Waipio for the studio apartment would be between $3,500 and $4,500. Still, if you are on the budget and you are trying to save on the relocation process the best way would be to downsize. Most long distance moving companies base their charges on the weight of your shipment. For that reason consider leaving some of your items in Seattle storage. That way you would spend less and all your items will be safe and secured.
Be aware of different types of moving contracts that movers can offer to you
When looking for one of the most affordable freight companies Seattle has you should make sure to understand different moving quotes that you can get. Sometimes it can look like you found a cheap company but it can turn out that in the end that you will have to pay more than what you initially expected. Also, be aware of the scams and fraudulent moving companies.
There are three types of moving estimates that you could possibly get when moving to Hawaii:
Binding estimate– If you sign for a binding estimate it means that your movers will give you a price based on the weight and that that charge will not go higher even if there is a reason for that. Still, if your shipping weight is less than estimated you will not pay the lower price either
Non-binding estimate– This is the estimate that doesn't guarantee the price. Your movers can give you a lower initial moving quote but they can charge you more at the end of the relocation. Be careful when it comes to additional and hidden costs. Be aware that most fraudulent moving companies will offer you this kind of estimate because of the lower initial price.
Binding-not-to-exceed estimate– Out of all three, this is the best option. This type of estimate means that the price that you get at the beginning will be your total price. Even if the actual shipping weight is higher you will not have to pay more. On the other hand, if the shipment weight is less than expected you will pay the lower moving charge.
Cost of living in Hawaii
One of the things that you should consider when moving to Hawaiian Island is its cost of living. The overall cost of living in Hawaii is 88% higher than the national average. The highest expenses are related to housing options and utilities. Housing expenses are 202% higher than the national average while utility expenses are 89% higher than the national average. In order to rent a home, the median rent is 3 $279, while the energy bill on average is $316 per month. Not only that the housing rent expenses are higher but food and groceries as well with prices being 62% higher than the national average.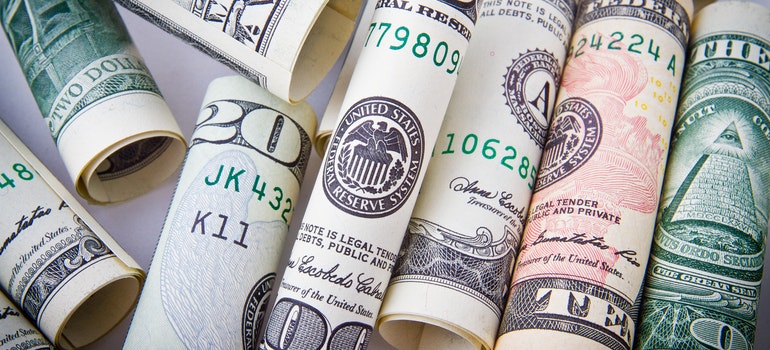 It is true that the cost of moving to Hawaii is expensive and the cost of living is higher than in the rest of the country. Still, there are many things that you will gain by moving to this unique place and many people consider these prices worth it. Because it has a low crime rate, a good educational system, and stunning beaches and nature there is no doubt that moving to Hawaii is a great idea.
Let our team put together a comprehensive moving plan for you. Complete our simple free quote form or contact us at 1-888-300-7222.