Guidelines for storing outdoor furniture
There comes a time in any persons' life to rearrange stuff in their home. As the seasons change, so do our lives and we have to make sure we are ready for these small annual changes. Are you planning to move or doing some rearranging before the winter? Then it's time to put some stuff in storage. Outdoor furniture is great for enjoying warm summer days. However, we've only just said goodbye to summertime. Therefore, you should start preparing for a change that will come sooner than you think. Those lovely patio chairs and coffee tables will have to wait out the cold winter. You should make sure to store those pieces carefully. After all, you'll need them again someday. We at Hansen Bros. Moving & Storage know how to do it right. If you need Guidelines for storing outdoor furniture, you've come to the right place. We can help.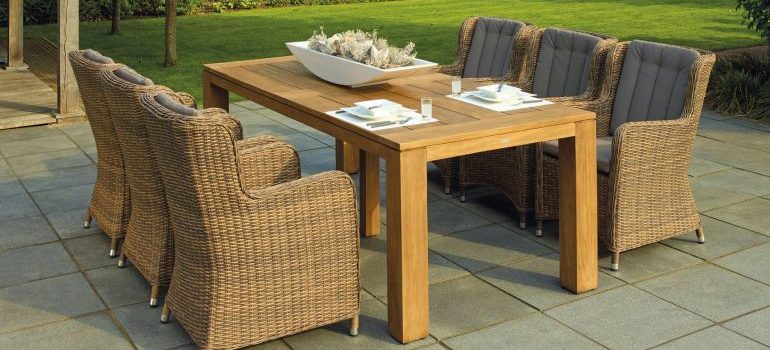 Take good care of your furniture
First of all, you should know that you should take care of your furniture all year long. Do you live in an area that doesn't get a lot of rain? That doesn't mean that you should neglect your patio set. Sun can damage any material if it's exposed for too long. Therefore, even if you don't get long winters, it's important to be careful. Don't leave your furniture out in the open. Move them beneath the trees in your yard or beneath or on a terrace.
On the other hand, big changes like relocations may require you to pay special attention to every piece of furniture you own. Of course, this includes outdoor furniture. Movers and packers Seattle can be of some help to you if such is the case. Depending on your situation, you might want to try different methods of protecting your outdoor furniture from damage.
Storing outdoor furniture is easier if you keep it in top condition all year long
Of course, if you live in a place that has long and hard winter, that's another story. Heavy rain can pose a problem. Snow showers even more so. However, even moisture can damage your outdoor furniture beyond repair. It's important to prevent this. If you notice any signs of damage, you should try to fix it before it gets worse. In case you put your outdoor furniture that already has some signs of damage to Seattle storage, it might get worse.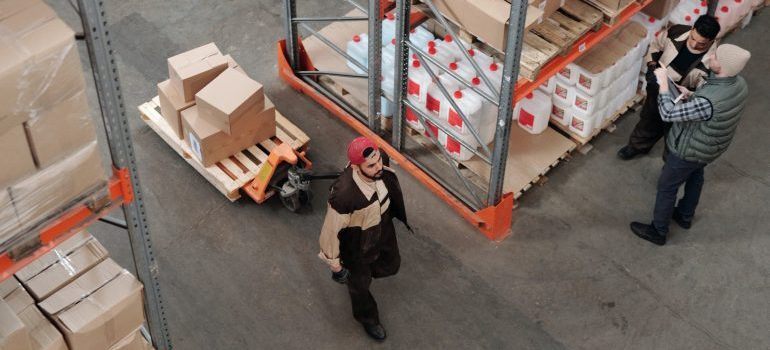 Most people rent storage units for a couple of months. That's a lot of time. Even if you decide to opt for temperature-controlled storage conditions, you should still make sure your furniture is in top condition. Professional companies usually offer some kind of valuation coverage. Of course, it's good to get coverage for your belongings. However, you should also do all you can to prevent any potential damage beforehand.
Take some extra steps to protect your outdoor furniture
The main thing you should pay attention to is the material your furniture is built of. Wicker and wood outdoor furniture require some kind of moisture protection. Furthermore, wicker is a lot harder to keep clean. Dirt can so easily get into those tight spaces. Before you even think about putting on wooden furniture, buy some water repellant sprays and put them to good use. Furthermore, give wicker furniture a thorough cleaning.
If your furniture is metal, you should pay attention to any traces of rust. There are some rust-neutralizing primers you can use to make your metal pieces shine like new. Plastic furniture is much more forgiving when it comes to dirt and water damage. However, it too has its weakness. Plastic furniture is hardly durable. You need to pay special attention when storing it. Make sure everything stays in place and don't rush the process.
Do everything by the book when storing outdoor furniture
There are a number of things you should do in order to prepare your outdoor furniture for storage. Apart from learning how to maintain your patio furniture properly, storage requires extra preparation. If you want to do it right, you shouldn't skip the following:
getting the supplies like covers, boxes, and wrappers

doing an inventory 

thoroughly cleaning each piece individually

disassembling larger pieces 

packing everything carefully
Of course, it goes without saying that it's important to ask around for local movers Seattle. You'll need someone to help you transport your furniture. A lot of moving companies also offer storage services. You should do research and get in touch with the ones near you.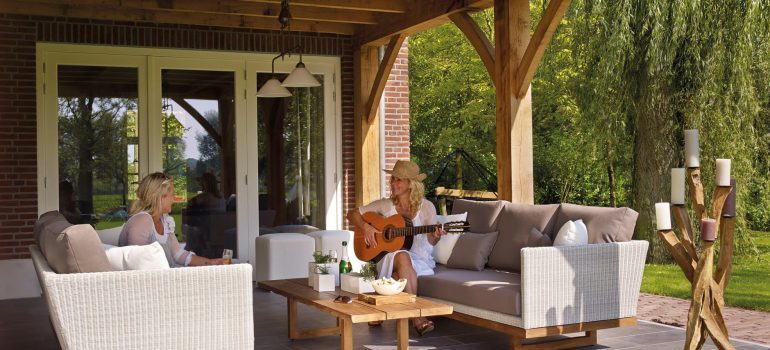 Furthermore, you can count on the movers to do most of the heavy lifting for you. They can help you disassemble everything so that it fits into your storage unit. Some moving companies also offer packing services. You can hire them and save yourself the trouble. Most notably, moving companies can provide useful insight when it comes to storing furniture. They know best what kind of preparation your belongings need before they enter the storage unit.
Winter is coming, but you're ready for it
Now that you know how to go about storing outdoor furniture, you're all set. Winter won't catch you off guard. With your furniture safely put to storage, you can enjoy the winter holidays indoors with your friends and family. However, you should also remember to bring inside any plants and decorations that can be damaged by strong wind and rain. Make sure not to forget anything and find room in your home for items such as garden gnomes and potted plants. If you have enough space in your attic or your basement, you don't even need storage units for your furniture.
Let our team put together a comprehensive moving plan for you. Complete our simple free quote form or contact us at 1-888-300-7222.