Helping your parents adapt to moving
No matter how old you are, relocation is always demanding and stressful. Indeed, it's difficult to start a new life somewhere else. However, imagine your elderly parents and their state of mind in the case of relocation. With this in mind, you as their children should do most of the work. Of course, it doesn't mean that you must handle their relocation all on your own. Instead, you can define the organization, planning, and hiring of Washington movers as your responsibility. Moreover, the relation with your parents is perhaps the most significant one. Helping your parents adapt to moving is your huge responsibility. After all, their well-being should come first and you are the one to ensure that.
A sincere conversation is a way of helping your parents adapt to moving
Don't forget to talk to your loved ones, especially to your elderly parents. The question of the relocation should be an open subject. Hence, don't try to hide anything. Be honest and listen to their opinion but bear in mind that relocation will be very tough for them. Leaving your precious home, neighborhood, friends, and family members is so hard – even more so with age. Therefore, make sure to explain the reasons for the relocation and what they can expect. Let them realize that movers Edmonds WA will handle the move with utmost care. As a matter of fact, good arguments can beat each doubt they may have:
the location of the new home
changes in lifestyle
finances
Avoid any type of depression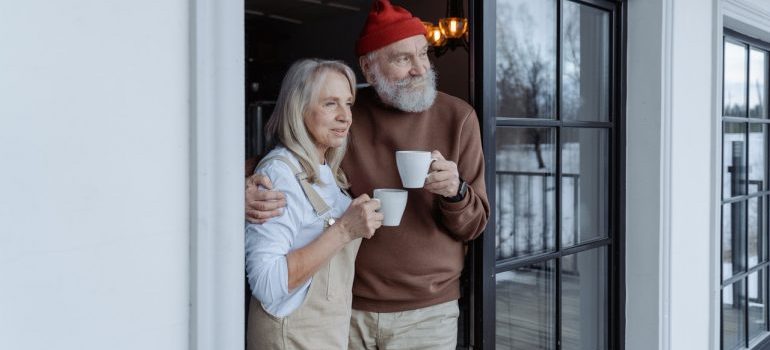 As already mentioned, it's difficult to leave your home and community. Therefore, it often happens that people tend to sleep less, retreat in themselves, and even become depressed. Knowing your parents, you have the knowledge to predict their behavior. Even then, it's important to observe the entire situation. Give them a hug or a smile. Let them be frank with you and express their concerns.
Make sure to start from a detailed plan
These situations demand effective plans even more than a regular move. Make sure to consider every detail of the relocation. Nevertheless, include your parents in the whole endeavor. After all, it's their home, their life. Your duty is to offer help to your parents to adapt to relocation. Not take over the whole process as if you're moving. Therefore, listen to their opinion and ask for advice.
At the same time, let them grieve the change. Thus, make a checklist of their inventory together with their help. This results in the need for downsizing. However, older people find it difficult to separate from their belongings. Here comes your support and adequate advice. After all, they can't bring everything.
Find reliable movers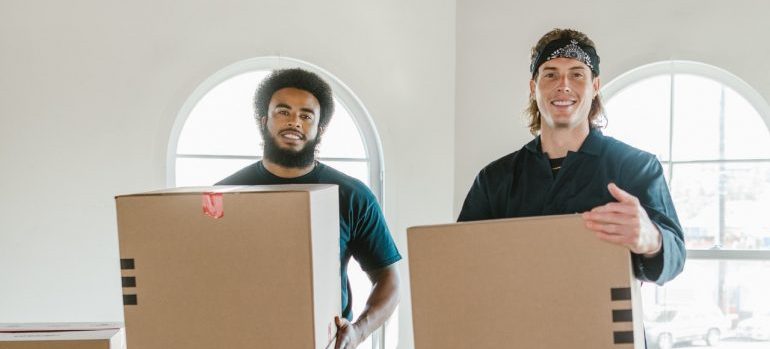 As for the move itself, don't become the only one to manage the relocation. By all means, ask for help. Research through the internet. Find true professionals who are used to dealing with the senior move. Their experience can be of enormous help. Hence, facilitate the whole process. The actual help with packing, moving, storage or unpacking is true relief. Movers and packers Seattle will do an extraordinary job. As a result, you'll have more time to devote to other things. One of them is definitely supporting your parents in their adaptation to the moving process.
Your close friends or family members can help too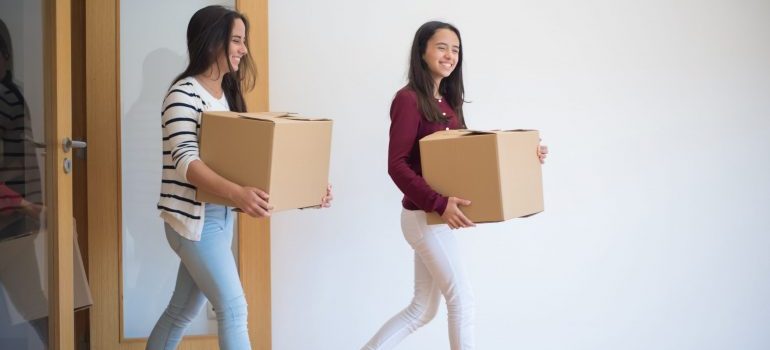 Besides professional help, you should ask your relatives or friends to help you during the move. Of course, this would mean they would need to take a few days off of work. Still, your parents aren't moving every day – all help is welcome. As a matter of fact, even children can help, with easier tasks.
The well-being of your parents should come first
Indeed, our parents mostly have certain medical therapy. Unfortunately, some visit the doctor frequently. Of course, this isn't always true. But if it is, it's crucial to visit your parents' doctor. Take all medical records, prescriptions, and other necessary documentation. In case they have regular therapy, bring enough medicines.
Decorate the new space together
After moving to their new home, your parents still need you. Hence, help them decorate the new place. Let them feel they're really home. That's why they should personalize the new home.  Old memories can do the job perfectly. Pictures, photos, memories from their journey will work well. Eventually, they should feel comfortable in their new cozy home. In case of too much stuff feel free to use the full storage Seattle services. However, one thing should always be on your mind. Let them decide. After all, they will live there. Above all, this should be an exciting and bonding activity for everyone.
Go through the new neighborhood
Finally, moving an elderly parent means getting them familiar with the new neighborhood. The new people too. Have lunch in a good restaurant or a cup of coffee in a good cafe. Also, find the closest supermarket suitable for their needs. Moreover, the location of the new doctor's office is especially important. As for other things they'll manage themselves as time goes by. But for s start, some useful information, a tour through the new place would be a really good idea.
Our parents deserve only the best
Overall, helping your parents adapt to moving is a huge responsibility. Therefore, stay up to the whole task. Make sure you take care of every detail. Start with a plan. By all means, rely on the true professionals. Furthermore, devote your time and attention to your parents. Don't allow sadness to be visible on their faces. Make sure they realize all the positive sides of the relocation. Most importantly, be there whenever they need you.
Let our team put together a comprehensive moving plan for you. Complete our simple free quote form or contact us at 1-888-300-7222.