How can full-service movers in Lynnwood help you relocate?
Moving house is very often a pretty stressful and nerve-wracking time in people's lives. People usually don't like going through this process completely alone. It's always easier to have someone by your side to give you a hand. Some opt for asking their friends for help, while others prefer to hire professionals. If you want to make sure your relocation goes smoothly and quickly, then hiring full-service movers in Lynnwood is the best option. We're here to tell you all about the various ways in which licensed moving companies in Lynnwood WA can help make your move easier. Keep reading to find out about the upsides of working with full-service professionals.
The first challenge is finding a reliable moving company
Before you get into business with a moving company in Washington, you need to make sure it is legitimate and trustworthy. You don't want to hire just any company, you want to hire the right one. But how do you find Lynnwood movers you can trust? Here are a few ways.
Do the movers have licenses? One of the best ways to make sure the movers are reliable and legitimate is to see if they have all the necessary paperwork.
Do a background check. Before hiring Lynnwood full-service movers, you should do your research. Learn everything you can about them to get an idea of their business policy.
Check the movers' track record. Look for reviews online and see what the customers are saying. If the reviews are mainly good, you've found a winner.
Ask people for recommendations. A good way to find a moving company you can rely on is by getting recommendations from people you trust.
Require moving estimates. Another way to see if the company is legit is by getting moving quotes. If the prices differ a lot from the prices of other movers, it could be a red flag.
How can full-service movers help you
Movers provide you with packing supplies
As you know, packing is one of the biggest parts of relocating. But not only do you need to spend days packing your life away, but you also need to gather all the necessary moving supplies first. Well, if you're working with full service moving companies in Lynnwood, you don't have to worry about looking for packing supplies. The movers will bring all the supplies they need to safely pack your belongings. Also, you can be sure that professional movers are using high-quality supplies.
Packing and unpacking your belongings
If you're dreading the idea of spending days or weeks packing everything you own, there's no need to worry. Working with full service moving specialists Lynnwood means not having to pack a single box. Other than saving your precious time and energy, another great thing about professional packing services is that you can rest assured everything will be protected. The last thing you want is your things getting damaged or ruined during transportation. Well, professional packers know how to pack your belongings in a way that keeps them safe.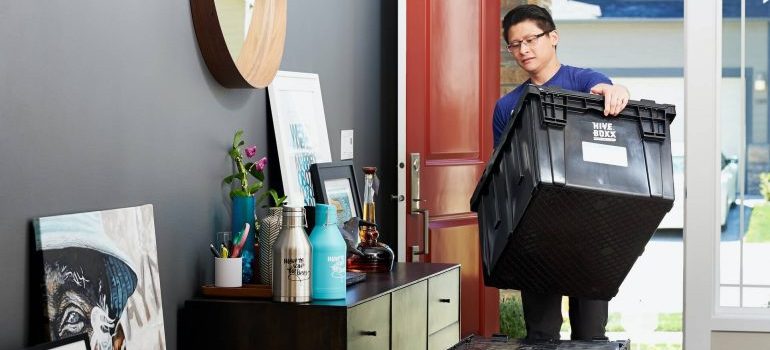 Another great thing about working with full-service movers is that they will even unpack your boxes. So, once you're in your new home, you won't have to spend the first few days unpacking everything.
Furniture disassembly and assembly
One of the more difficult parts of preparing for your relocation is disassembling your furniture. This task requires patience, strength, and the right techniques. Well, you can avoid the entire hassle of disassembling and reassembling your furniture by hiring Lynnwoon full-service movers. They have all the tools and know-how necessary for completing this task successfully. The movers can get this done quickly, efficiently, and without damaging your furniture.
Loading and unloading the truck
You can forget about lifting and carrying all the heavy boxes when you're working with professionals. Full-service movers Lynnwood will take care of both loading and unloading the moving truck.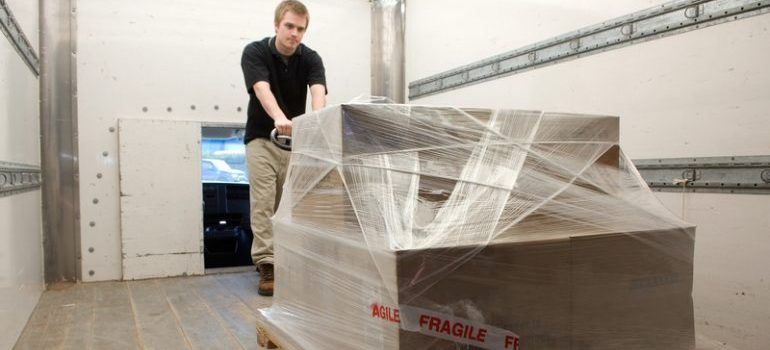 They know how to load the truck so that everything is safe inside. When the movers are the ones loading the truck, you don't have to worry about the safety of your items during transport. Once you arrive at the destination, the movers will safely unload the truck, as well.
Full-service movers Lynnwood transport your belongings
It doesn't matter how far away you're moving – Lynnwood full-service movers are here to transport your belongings to your new home. They will tell you when you can expect the shipment to arrive so that you're ready on time. So, you don't need to waste time driving back and forth to transport all of your boxes, the movers will cautiously drive your belongings to you.
Additional services professional moving companies tend to offer
Senior moving. Moving can be difficult for anyone, especially the elderly. Luckily, there are professional senior movers in Seattle who are there to help make relocation easier for senior citizens.
Fine art moving. Things like art pieces need special care when you're moving. If you want everything to stay intact and damage-free, you can hire fine art movers.
Piano moving. Moving pianos and similarly prized possessions can be tricky, so piano movers are there to save the day and help you safely transport your instruments.
Storage services. Many companies offer storage units in Lynnwood where you can safely store your belongings.
Cleaning services. There are movers out there who can also thoroughly clean your home when you're moving.
Hire full-service movers for a smooth and easy relocation
As you can tell, full-service movers in Lynnwood provide you will all the services you need for easy relocation. Other than the basic set of services, you can choose some of the special moving services and get extra help. There's basically nothing that the movers can't do. So, if you want to make your move stress-free, working with the pros is the best way to go.
Let our team put together a comprehensive moving plan for you. Complete our simple free quote form or contact us at 1-888-300-7222.