How to better understand moving reviews
With lots of moving companies in the market, choosing the right one can be pretty challenging. It can be quite difficult to understand online reviews. These comments are for help, although some should not be taken for granted. You should keep in mind that fake relocation reviews also exist and can lead you to a very unreliable mover. But there are certain tactics and tips to help you better understand moving reviews. Namely, you have the opportunity to compare reviews for several Seattle moving companies or ask the retailer for advice. This way you will know how to recognize something strange in a particular comment or review.
Do not trust too positive comments
When you see a review that extols the company, you will realize that something is suspicious. There is no need to leave an unnecessary long paragraph about a specific service that a moving company provides. If you are satisfied with the company, you probably won't write a long paragraph so everyone knows. If you happen to come across words such as "impeccable" or "wonderful," know that these reviews are probably not the most sincere ones.
Reviews should be realistic and concise, as each company has positive and negative reviews, respectively. In addition, the process of moving can be quite stressful and tiring for people. Therefore, when you come across a review that describes the process as exciting or fun, be aware that you should not trust it.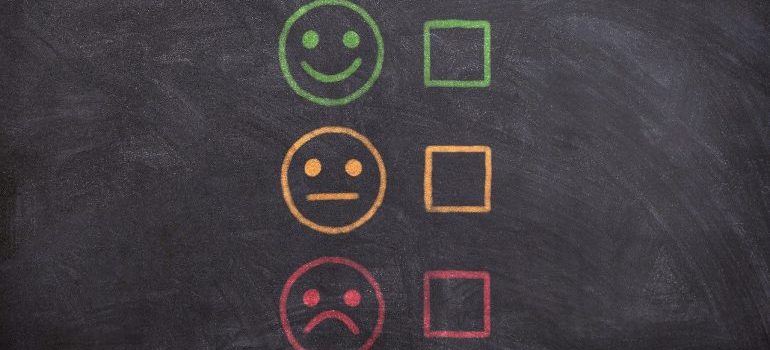 If you are in a hurry to find a legitimate and reliable moving company in Seattle, try those that have long-standing relationships with their customers. Therefore, if you decide to move to Seattle, for example, in the state of Washington, find reliable companies in this area. Hansen Bros. Moving & Storage is, of course, the company to use when looking to find professionals who will help you move to Seattle.
Fake reviews are all over the internet
Any moving review that says more than necessary and goes overboard to explain the experience is probably fake. Studying a company's history from a review that uses a repetitive or unusual language isn't the best way to explore movers. On the contrary, a reliable moving company will not have excessive comments in the review section. But fake reviews may also be too negative. Some other moving companies may try to trick a competitor and ruin their reputation. Offensive language is usually a way to detect these fake comments.
In addition, if a touching review sounds more like a fairy tale, be aware that this is probably a fake. Whenever you see unrealistic descriptions of moving experience, be skeptical about it. Similarly, do not worry if you do not see a lot of reviews about the mover you have chosen. In most cases, people do not have time to write these long reviews. The authentic ones will be short and straightforward.
Thus, a fake review will most often contain the following:
unnatural language
caps lock
many repetitions
detailed descriptions
Realtors can help you understand moving reviews
When it comes to moving, the part where you have to choose the best moving company in Washington is often difficult. That's when you should hire a realtor. A realtor can help you choose the moving company that best suits your moving needs. They are experienced in the entire moving process and can help you better understand moving reviews. Realtors will protect you from fraud and give tips on checking the moving company testimonials.
Here are some of the best ways to check reviews online:
check if the transport company is licensed and insured
find the USDOT number on the company web page
multiple similar complaints are a red flag signal
Thus, when moving reviews become very complex, retailers will know exactly how to choose a reliable company. They will tell you that it is important to check if there are additional fees or what to do with fragile items. Moreover, an experienced realtor will make sure that the company offers many options when it comes to liability coverage. You do not want to have a broken chair or a cracked flat-screen TV with low compensation. Therefore, it is best to hire a realtor who knows that you should not trust all kinds of moving feedbacks on the Internet. Find the company that you will surely be satisfied with and who can transport your things safely. They will take care to transport everything to the right place without leaving any damage to your belongings.
Compare reviews from several movers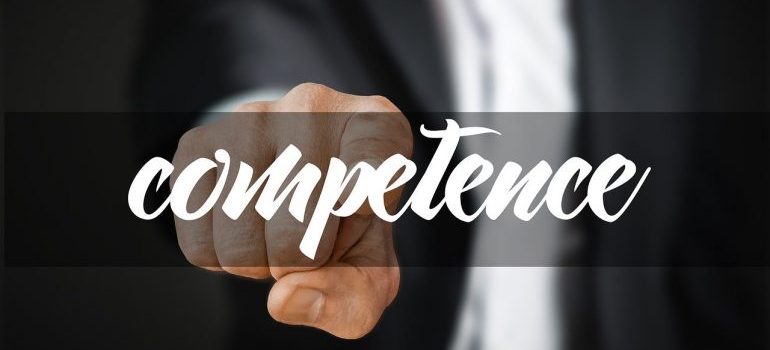 The first thing to keep in mind when you want to compare reviews of movers is to use reputable and trustworthy review websites. Guest posts are the way to go. You do not need to worry that you will encounter a fake review on such sites. They serve to give people the opportunity to share their honest opinions, which can be of great help to others. Everyone can share their personal opinions and knowledge on these websites.
After you have read a few reviews and experiences of others, you can start by comparing several important aspects:
compare prices
find additional services offered
compare moving quotes
You can always ask a friend to give you his review
If you have a close friend who recently relocated, see how he liked the moving company. You can make a list of questions about movers or let a friend tell you about it. If they have had positive experiences, you will know that choosing this company is safe. If not, then try to find out what mistake they made when choosing a company. Perhaps they were deceived by all the amazing reviews about the movers. That is why it is important to understand moving reviews on the Internet and to know what to look for.
Let our team put together a comprehensive moving plan for you. Complete our simple free quote form or contact us at 1-888-300-7222.