Cheap ways to move cross country
There are a lot of things that could stress you out when you're moving house. One of the biggest stressors during relocation is money, of course. That's why many people look for ways to reduce their moving costs and make their relocation cheaper. This might seem like a difficult task and maybe you're not sure how to do this. Don't worry, we're here to tell you about some cheap ways to move cross country. If you follow these tips, you're guaranteed to save some money and avoid unnecessary moving expenses. So, here are some things you could do.
Ask friends and family to help you move cross country
Because moving is so stressful and overwhelming, most people can't do it all on their own. Instead, they choose to reach out and ask people for help. Some will opt to get professional help, for example, our HB move management that helps you organize the entire relocation. Others would rather ask their friends and family members to give them a hand. This is a great thing to do if you're looking for a cheap way to move cross country.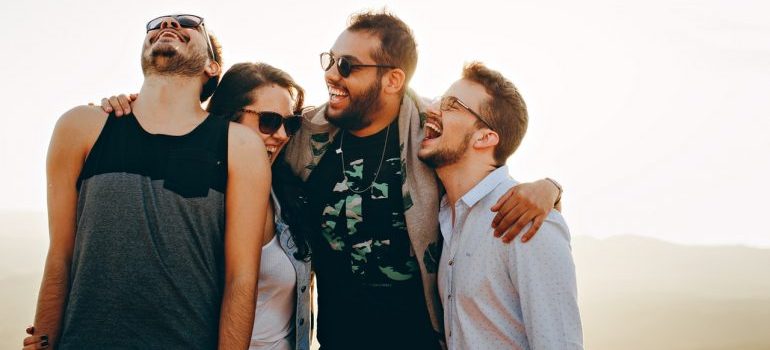 There are a few different ways in which your closest friends could be of help during your relocation. Here's what they can help you with:
Decluttering: This is a big part of moving and it can take a pretty long time. So, invite your friends over and let them help you downsize your home and get rid of things you don't need.
Cleaning: When you're moving house, there's a lot of cleaning involved. Getting help from your friends will definitely help you save some time. Other than that, you won't have to spend money on hiring professional cleaners.
Packing: When you're relocating cross country, there are probably boxes everywhere. If you're feeling overwhelmed and you really don't enjoy packing, don't be afraid to ask for help! This means you won't spend money on packing services in Seattle.
Loading/unloading the truck: If you don't want to hire professional movers to do this for you, you can always ask friends and family to lend you a hand.
Get free packing supplies
Everybody knows that packing is an essential part of a cross country move. And with packing, comes buying lots of packing supplies. Well, what if we told you that you didn't have to spend a dime on cardboard boxes? It sounds good, doesn't it? There are a few ways you could get free moving boxes and reduce your moving costs. That might enable you to spend a bit more on hiring cross-country movers Seattle.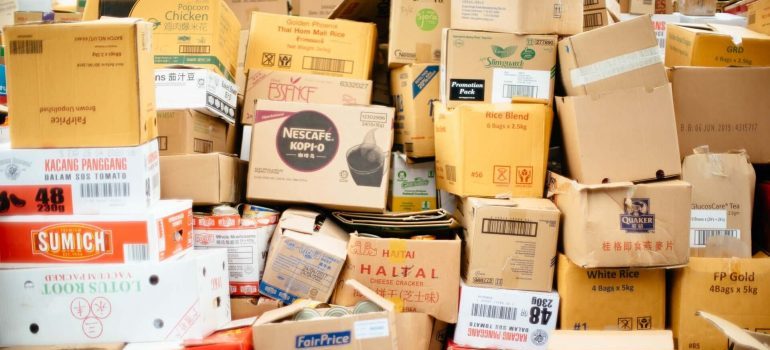 Here's what you could do:
Look around your home and see if you have any previously used boxes lying around.
Ask your friends if they have any boxes they don't need.
Visit supermarkets, liquor stores and other stores that get regular deliveries. They probably have a lot of cardboard boxes they could give you for free.
Use websites like The Freecycle Network to get other people's used packing supplies.
Choose a good moving date
In case you didn't know, we're here to tell you that certain times of the year, the month and the week are cheaper than others. So, when you're picking a moving date, you should choose wisely. If your timing is good, the price of the moving company's services or the moving truck will be lower. We'll give you a few pointers to pick the right date.
Avoid moving in the summer. Summer is the peak of the moving season which means that the prices are higher. Also, there are fewer dates to choose from because the movers are booked up. So, it's best to pick a date between September and May.
Don't move on a weekend. Just like summer, weekends are a busy time when it comes to long-distance moving. So, if you can choose a weekday instead, that would be a cheaper choice.
Relocate mid-month. The majority of people tend to move in the beginning of the month or in the end of the month. That's the most convenient time to move because of leases. However, if you want to lower your moving costs, try to move in the middle of the month.
Moving cross country for work? Ask your employer to cover the cost
In case you have to move cross country for work, you can use that to your advantage. There are many ways in which your employer can make the relocation easier for you. Different employers have different ways of helping their employees relocate. Of course, something that you'll maybe appreciate the most is financial support.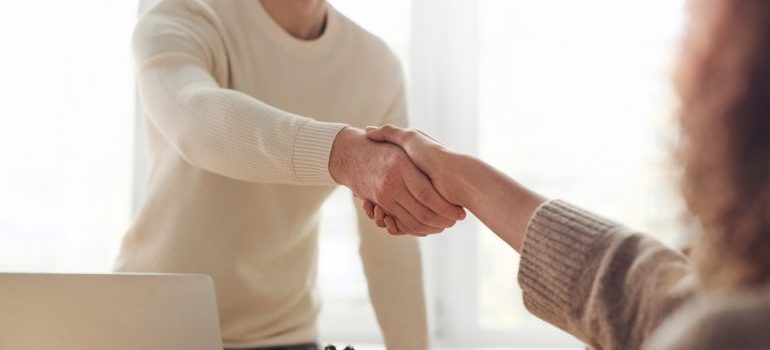 Have a talk with your boss and see if they would be willing to cover the costs of your move. This would be a really good way to make your relocation cheaper and automatically less stressful. If they can't cover all the moving costs, figure out if there's a different way in which they could help you.
Are you ready to move cross country?
Now that you know a few cheap ways to move cross country, you're ready to start the process. The most important thing is that you start planning and preparing on time. Make sure to plan your moving budget and figure out how much money you need for your interstate relocation. Use our tips to save some money, but you can even find additional ways to reduce moving expenses. Best of luck!
Let our team put together a comprehensive moving plan for you. Complete our simple free quote form or contact us at 1-888-300-7222.