How to determine the number of moving boxes you need
The closer your relocation gets, the more nervous you may feel. And while this is completely normal, you should not let this feeling take over! Moving to another place means big change is on the horizon and you should be ready for it. One of the most difficult things about relocation is packing. You need to gather your entire household, prepare it for moving, and then set everything up again. Luckily, it doesn't have to be that hard! With just a couple of tricks, you will find the perfect packing material and set everything into motion. To avoid getting too much or too little packing supplies here is a short guide for you. Let's see how to determine the number of moving boxes you need for packing! 
What is the actual number of moving boxes you need?
Making a good packing plan should start with checking your household for every detail possible. This includes inventory, the number of rooms, and special items you have. Many Seattle movers advise this to be among your first step. As a result, getting the final number of moving boxes you need will be much more precise. You should start with preparing all the rooms and making an inventory list.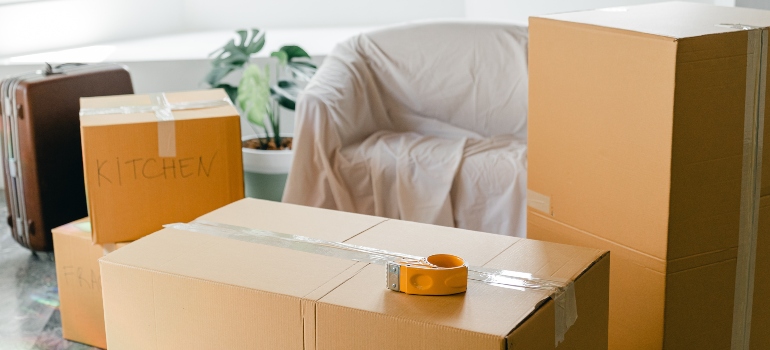 Another important step here is to check the square feet of your home. This is extremely important as bigger homes require a bigger number of moving boxes. If you are not sure how to determine this you can ask a friend or a family member to help you out. Nevertheless, here are some things to focus on! 
Checking the square feet of your home
Before you start looking for moving boxes Seattle, you will have to inspect your home. This includes the number of rooms and total square feet. The bigger the place is the more boxes you will have to get. Try to avoid making mistakes like getting too much or having to make double trips and get more. If you already know the exact square feet of your home, here is your guidance: 
Below 700 square feet: Everything below this number won't require a high number of moving boxes. Make sure to have around 10 small and medium ones, and about 5 large boxes. Just in case, you can prepare a couple of extra-large ones.
From 700 to 1300 square feet: As this is considered to be a bigger household you should get at least 25 medium boxes for your inventory. Also, 10 large and extra-large will be quite enough. You can get 5 small boxes just in case and use them for smaller items or decorations.
1300 square feet and above: Everything bigger requires more moving boxes. For extremely big homes you may get up to 15 large boxes and 50 medium ones.
If you still have trouble determining the exact number, moving blogs usually have more precise guidance so feel free to explore them prior to packing. 
Counting rooms in your household
Another great method to determine the number of moving boxes you need is to focus on rooms in your home. You should do this before movers Issaquah arrive as wasting time is something you must avoid. The trickiest thing about this method is the fact that every household is different. This includes the room number, inventory, and what exactly you want to take with you. Luckily, there are some general rules that can be super helpful! 
Kitchen: This room is the very heart of every household and it is always best to start here. For an average kitchen, you will need up to 5 small and medium boxes and around 4 large ones. Just in case, have a couple of extra-large ones close.
Living room: This one is probably the easiest to pack and you will only need up to 4 medium moving boxes and 2-3 large ones. If you have a lot of books here or a small library, prepare a different set of boxes for them.
Bedrooms: Packing this room depends on who it belongs to. Ask your kids to pack their items, clothes, or toys and include them in the packing process. Always have at least 4 extra-large boxes ready!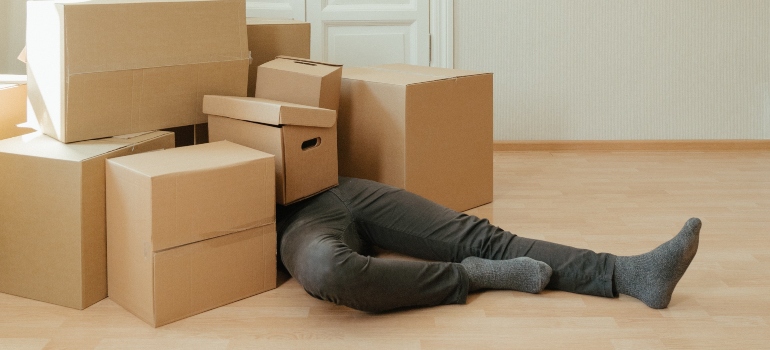 Keep in mind that if you want to avoid packing and spending time doing it, then movers and packers Seattle are your best choice. Simply leave everything to them and you will not have to worry. Thanks to their experience and professionalism everything will be ready in no time and you will be on the road before you know it. when you think about it, getting professional help during relocation can be much more affordable than doing it on your own!
Maintain the balance
Remember that some stores do not have a return policy. This means that if you get too many boxes you will end up with them in a long run. Try to prevent this from happening as it will mean you lose too much money and space. You are moving to a new place and the last thing you need is piling everything up upon arriving. Go through your inventory a couple of times, check the rooms and ask other family members to cooperate. If you know someone who moved recently, ask them about the moving boxes they are left with. You may get a bonus here and a couple of extra free boxes for your relocation!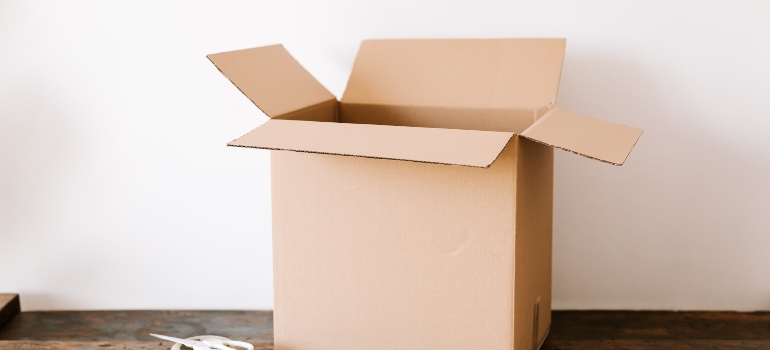 And just like that, you got the final number of moving boxes you need for this relocation. Prepare to pack quickly and get ready for transportation of your items. Apart from boxes don't forget to get markers for labeling and tape. You will also need a lot of bubble wrap or wrapping paper but be careful when getting that one. Avoid paper with ink on it as it may damage the items permanently. 
Let our team put together a comprehensive moving plan for you. Complete our simple free quote form or contact us at 1-888-300-7222.