Guide to moving from Seattle to NYC
Moving to a new destination can be quite exciting, especially if you are moving to such a popular destination as NYC. The city has been inspirational for many centuries and is certainly one of the destinations everybody wants to visit. It attracts people from all spheres of life and moving here can make dreams come true. However, moving can also be pretty stressful if you take into consideration all the things you need to do prior to moving. Apart from packing and preparations, you need to have reliable movers to support you. Hansen Bros. Moving & Storage Seattle is a company that has many years of experience in the moving industry. You may get many benefits from a company, from packing through thorough planning. Therefore, in this article, discover about moving from Seattle to NYC. Make this a memorable life experience.
Where to start when moving from Seattle to NYC
Although NYC is one of the best places to start a new life era, it is not easy to prepare to come here. The streets of NYC are full of people and crowded traffic. For this reason, your moving company should have a precise transporting route. They will have to drive the truck to reach your new destination in the fastest possible way. Also, make sure to get in touch with one of the freight companies Seattle the sooner the better. Seattle and New York are 2420 miles apart. Therefore, you need to give yourself enough time to pack and plan everything before your movers arrive. In addition, the sooner you book your movers, the greater the chances that you will get a better price for early booking. Finally, summer is the busiest moving season. You may get into the risk that your movers do not have an available slot.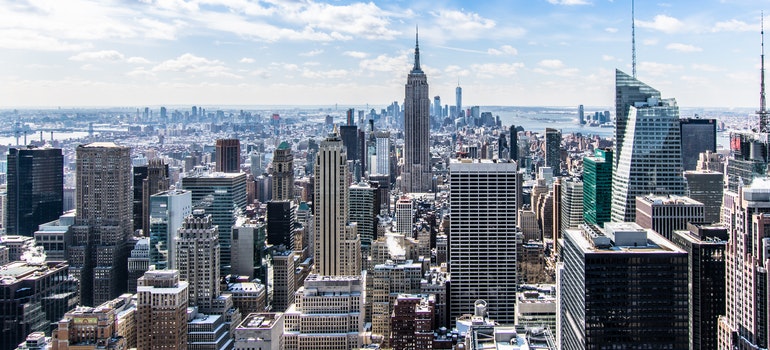 Different life qualities in NYC
Comparing NYC to Seattle, the former is the largest metro area in the entire US. The city has more than 21 million people. Regarding Seattle, it has only 3,5 million residents. New York is the real melting pot of the US.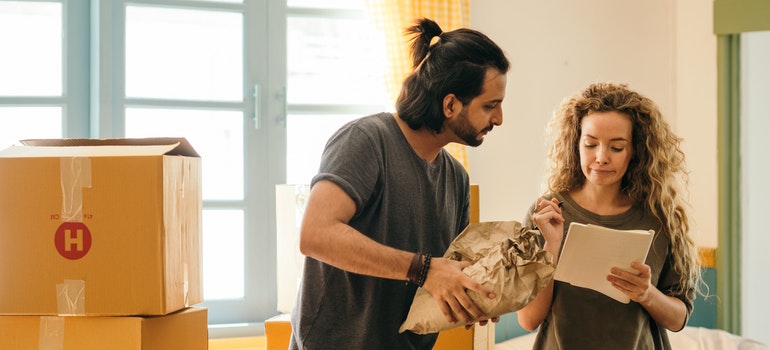 It consists of many different nations and it is culturally more diverse than Seattle. Regarding costs of living, these are among the highest in the States. Before cross country movers Seattle get you here, you need to know that renting is much more expensive. So be ready and prepare your budget several months in advance for your rent. In addition, the lifestyle in NYC is faster than in Seattle. Prepare for rush traffic, streets full of people, and great nightlife. Also, the unemployment rate is at its lowest. You will have plenty of job opportunities here.
Rich history and culture
The Big Apple has a very interesting history. The first New Yorkers were the Algonquin and Lenape people. In 1626, the city's governor purchased Manhattan and the city changed its name from New Amsterdam to New York. People say that this is the city of opportunities. Its diversity comes out of the fact that its inhabitants are not all born in the US. Together with the vibrant intellectual tech present, different nations with different interests occupy the city. When you call a moving company Washington to book a move here, you will come to the cultural capital of America. Moving from Seattle to NYC will give you the opportunity to work for some of the most famous companies in the world. When you know that you will not have to worry about finding a job, you will reduce the level of anxiety when preparing to leave Seattle.
Best neighborhoods in NYC
It is definitely worth going all the distance since you can expect to discover great neighborhoods in NYC. In Seattle, the high-rise area is its downtown. When it comes to New York, it is huge, consisting of five diverse boroughs. When you need to plan a long-distance move from Seattle, you can choose some of the best areas for your new home. The city offers great opportunities for literally anybody, so it should not be hard to find your place. You might find an ideal location in the following:
Battery Park City: as a more laid-back location that attracts an older crowd, it is also ideal for raising a family.
Tribeca: or the "triangle below Canal Street. " This is a safe and upscale neighborhood.
Nolita: close to Little Italy, this is the area that attracts young models and hip adults. And it is cheaper for living
Dumbo: tech location between both Brooklyn and Manhattan
More things to know when moving from Seattle to NYC
Moving to NYC will certainly be one of the greatest contrasts that you will face. In Seattle, you will have plenty of natural sites on the spot. While reaching these in NYC means hours of driving.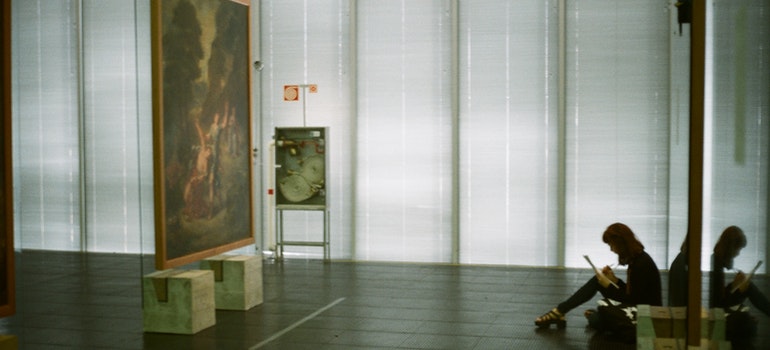 Also, in general, Seattle is cloudy over the year. New York can have both very hot and humid summers and harsh winters. Living in the five boroughs of New York means having a lot of excitement on every corner. Some of the best events in the world have their home here. This is also the artisan center and its no wonder that many artists from all around the world dream of a Ney York career. You will also have the option to visit great galleries and museums. n addition, here you can taste cuisines from every part of the world.
Moving from Seattle to NYC is a great change in your life. Seattle is certainly not a small city. But in comparison to New York, it is quieter with lots of calm residential areas for families with small children. Of course, New York has such places as well but it is certainly more lively and with more population coming here every year. Manhattan, the Bronx, or Queens, in every corner you will have a feeling that the whole world is in your hands. There is a good reason why people call it The City that never sleeps and you will certainly enjoy it.
Let our team put together a comprehensive moving plan for you. Complete our simple free quote form or contact us at 1-888-300-7222.