Tips for downsizing your household in Kirkland
Moving is fun when you have everything planned ahead. However, when downsizing your household, there are a few extra steps on your list of moving tasks. Smaller living space requires less stuff. However, you also want to make it homey and at the same time clutter-free. For these reasons, our Hansen Bros. Moving & Storage WA team prepared this quick guide for you! Thanks to the tips you're about to read, downsizing won't seem mission impossible. If you would like to make the move go faster and more smoothly, feel free to come to us for top-notch moving and storage services as well!
Downsizing in Kirkland is worth the effort
First and foremost, let's discuss what makes the city of Kirkland desirable among those who plan to change their location. In addition to being one of the prominent places with a booming job market, Kirkland is also famous for cheaper real estate. This is why families and future parents look forward to moving there. With so many housing options at modest prices scattered across 13 neighborhoods, it's worth giving Kirkland a try.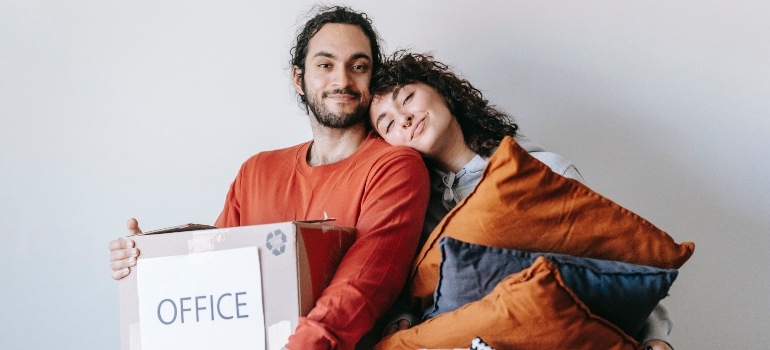 This place is ideal for work and living for many other reasons as well:
It's ranked as the 7th US city with the best quality of living.
Kirkland also has many waterfront parks. Aquatic sports are some of the favorite pastime activities among Kirkland residents.
The economy is one of the strongest in the country.
How to manage through Kirkland real estate market?
Although Kirkland has plenty of affordable housing options you would like, it's useful to have someone at your side to help you make the smart choice. Fortunately, there are many realtors in Kirkland who have their customers' best interests in mind. They know when and where to get the best deals that would save you some money and also satisfy your housing needs. Therefore, don't hesitate to contact a trusted and experienced realtor. However, remember that hunting for a perfect home – whether purchasing or renting – might take some time and patience.
Tips to make downsizing your household less complicated
After you find your new home, take time to examine it together with your partner or family. Observe each room and then compare it with your current home. It might be a good idea to hire a professional interior designer to help you come up with a perfect furnishing method for your home. The goal is to make a smaller home cozy and spacious.
Declutter all your belongings
Clothes and shoes aren't the only things you should declutter. When it comes to downsizing, it's important to also reduce the number of furniture pieces in order to avoid cluttering your new home. The benefits that come afterward should be enough to convince you to start decluttering as soon as possible:
Opportunity to save some money on packing supplies, and to earn extra bucks by selling furniture, clothes, etc.
Enough space in your new place for new stuff.
A fresh, clutter-free start.
Hire junk removal services
Many movers Kirkland has on offer also provide junk removal services. They aim for clean relocation and therefore they make sure to reduce post-move waste. If you're moving long-distance, then this service is a must. Not only does it save you lots of time, but also lets you focus on other things while moving.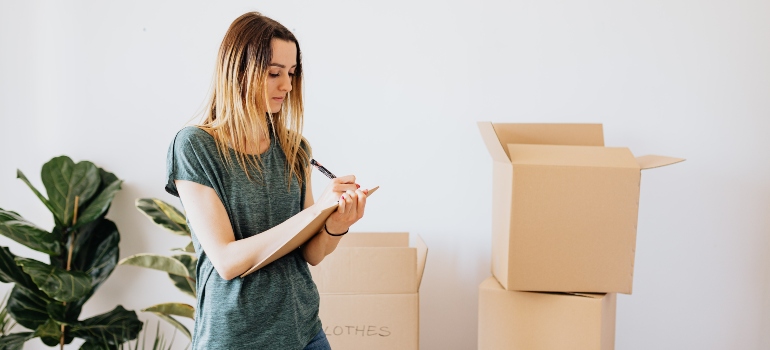 How to find the right moving company in Kirkland?
A company that offers quality moving, storage, and junk-removal services isn't hard to find. However, it takes some time to filter through numerous companies in order to find the right one. That's why you shouldn't settle for the first company that pops up in your online search results. 
Remember that only licensed companies that serve no less than high service quality come into consideration. Relocation and downsizing call for an expert moving team that can handle an entire move. For these reasons, do your best to research the company before you sign any deal:
See if they offer a free estimate on their website.
Refer to previous customer testimonials.
Check their USDOT number.
Make sure the company has a clean track record.
Choose a company that has required services
Some items like heavy furniture and pianos call for specialized movers. That way, you'll avoid injuring yourself while moving anything heavy. Further, see if the company you want to hire also offers durable cardboard boxes. It's best if you can find everything you need for moving at one company. Most full-service movers offer an array of services that make your worries around the move go away in no time.
Make sure to rent decent storage on time when downsizing your household
Decluttering and downsizing go hand in hand. Furthermore, it's necessary to find a decent storage space to store all items you want to get rid of or move with you. When it comes to storage units Lynnwood WA offers, you must pay attention to the following:
Make sure the storage is regularly maintained by responsible staff.
See if the storage site a company offers is suitable for you.
In case the company refuses to schedule an in-person visit, move on to the next one. There's no reason for a company to not let you see where your money would go. As a customer, you have the right to have all information about the company's services.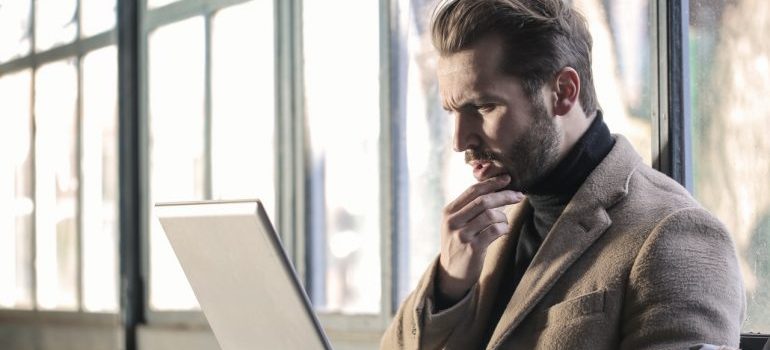 Don't rush with downsizing your household
When moving and downsizing your household, make sure to do it step by step. Rushing is never a solution to a smooth moving experience. On the other hand, careful planning and execution promise a stress-free move right from the beginning. That's why hiring credible movers is half the job done. They won't rush with the move and will make sure you remain relaxed and well throughout the process.
Let our team put together a comprehensive moving plan for you. Complete our simple free quote form or contact us at 1-888-300-7222.