How to help others avoid moving scams
If you have taken it upon yourself to help someone else relocate and want to ensure that they do not fall prey victim to a moving scam, there's quite a bit of work ahead of you. Normally, this is something that anyone who is relocating does for themselves but sometimes we all might need a bit of assistance. To help others avoid moving scams, you may need to do a bit more than simply choose among the best movers in Seattle. While that is a good start, it does not necessarily mean that a moving scam isn't coming your way. With that in mind, let's see what you can do.
Help others avoid moving scams in 4 easy steps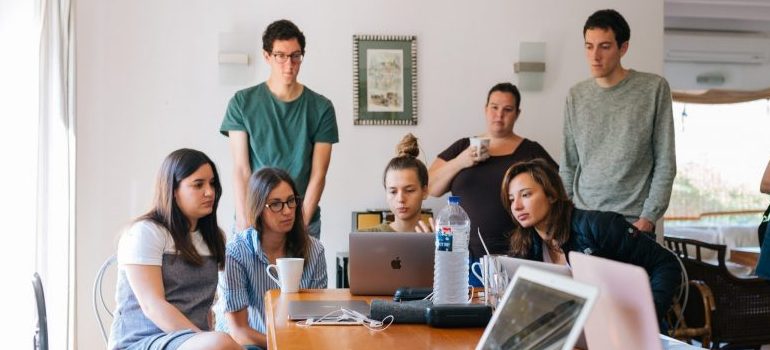 To make someone realize that they are about to be scammed, you need to be very knowledgeable about the subject, first. And that means doing research, making sure that your moving company Washington of choice is "on the up and up", and doing a couple of other things. In a nutshell, you will want to:
Educate them about various types of scams
Help them read the moving contract
Check with the relevant authorities
Know the rights and responsibilities
While this may be quite a few steps to go through, it is absolutely necessary. You need to do this to be able to protect someone from fraudulent movers. Sometimes scams can be notoriously hard to figure out, though, and it may take all your attention to be able to spot one. But that is why we're here to help.
Step 1 -Recognizing the scam
The first thing you need to do to be able to help others avoid moving scams is to know how to recognize the scam from the get-go. While you can always hire one of the more prominent local movers Seattle and be sure that there's no foul play involved, sometimes the situation asks for a bit of risk. And that is where you need to apply your knowledge.
The two of the most common moving scams are hidden fees and moving service deposits. No reputable company will ask for a deposit simply to hold your move date. If your movers ask for one, this is a clear sign that they are about to scam you. The "worst" that a legitimate mover can ask is your credit card information if you are close to the load date. This is perfectly fine, as they need to be able to protect their business.
As for hidden fees, you need to thoroughly talk with your movers and get everything in writing. Most fraudulent moving companies will tack on additional costs for all sorts of things such as climbing stairs, heavy item moving, or even packing. That is why you need to know in advance what the estimate really provides.
Suspicious estimates
Speaking of estimates, there are a few that flag as overly suspicious. They are the:
Lowball estimate. The lowball estimate is a favorite tactic of fraudulent movers. This usually looks too good to be true (and it is), as the quote stipulates much lower moving costs than in the rest of the industry. A bid such as that is surely missing something very important. And that something is going to be added to your final bill. This moving scam will have your movers keep your belongings until you pay the full moving costs, not only the estimated ones. It can even triple the relocation cost, so be very wary of these.
One-Price-Fits-All estimate. The one-price-fits-all estimate is a huge red flag among the moving community. There are simply too many factors to consider in relocation to be able to give one price for every relocation. If your movers are not doing anything to properly estimate the costs, you may want to avoid them.
In-and-Out estimate. The in-and-out estimate is a bit more devious than the previous one. This one includes an estimator actually arriving at your home but not doing their job properly. They will simply hurry the conversation along, once it comes to pricing, and try to assure you that everything is going to be fine. Therefore, you will want to be present when that estimator arrives and check if they are doing their job properly. They need to take adequate time to inspect every room in the place, even the closets, and ask numerous questions about the moving plans. That is the sort of information that is required.
Step 2 -Reading the contract
Once the initial "screening" is over, and the contract is ready to be signed, you will want to ensure that the contract is favorable to the person you're helping. Take your time to read the entire thing, paying close attention to any "small letters" or unassuming clauses. They can make all the difference. Even if you are simply considering a portable self storage Seattle option, reading the contract is of paramount importance. Not everything that has been said makes it to the document, after all. It is your job at this point to make sure that it does.
Help others avoid moving scams by checking with moving authorities – Step 3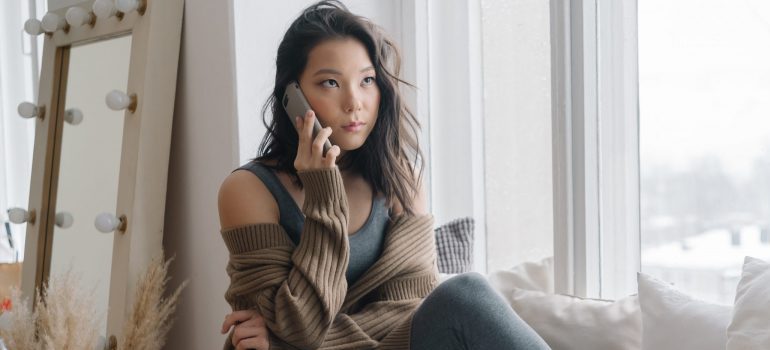 There are a couple of ways you can verify whether a moving company is completely legitimate. First, you should check with ATA (American Trucking Associations), if your moving company has a presence there. This association makes sure that all of its members are thoroughly screened and is your first stop to verifying legitimacy.
After that, you will want to check with the BBB (Better Business Bureau), as well. You can find customer reviews there as well as verify the company's presence. While there may be reputable movers that are not a part of any of these two organizations, they are few and far between.
Step 4 – Read about consumer rights and responsibilities
The last step is to make sure that you know about the rights and responsibilities that the person you're helping has, which may work for (or against) you. To help others avoid moving scams, you will want to make sure that you know these rights. Normally, you can get a booklet from your moving company to help you out. Alternatively, they may direct you to their website or another place where you may be able to access such information. Failure to do so usually indicates you're working with a fraudulent mover.
Let our team put together a comprehensive moving plan for you. Complete our simple free quote form or contact us at 1-888-300-7222.