Tips for upsizing your Marysville apartment
With the state of the housing market being as it is, many people are looking to move into larger apartments, as opposed to traditional homes. In Marysville, this situation is further exacerbated with many new, large, apartments being available. Therefore upsizing your Marysville apartment might be exactly what you need. While you will have additional space, it is never a bad idea to consider self storage Seattle options as well. They will provide you with an excellent way to organize things in a more convenient way. That being said, upsizing can be a tricky process. In this article, we will provide you with a few tips on how to make it easier.
How to go about upsizing your Marysville apartment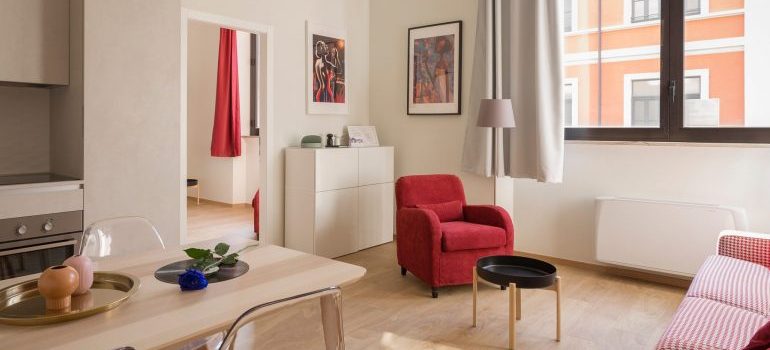 With the current lockdown situation, it is perfectly normal that you want to move into a larger apartment and profit from more space that it offers. The housing market boom is not looking to go away anytime soon, after all, and you might as well "pull the gun" on your apartment purchase. But moving into a larger home is much more than simply hiring one of the moving companies Marysville WA has to offer. To get the most of it, you will want to :
Declutter
Consider the available space
Think of which items you need to purchase
Calculate your new monthly bills
These tips will help you relocate to your new home much easier and allow you to adapt to your new circumstances. You will do well to utilize all of them. Of course, as every relocation is unique, you will want to figure out if there is anything specific to your situation as well. With that in mind, let's see why the above points are so important.
Why declutter when upsizing your Marysville apartment
Normally, you would only think about decluttering when downsizing. Why, then, do we advise you to go through the decluttering process? Well, most of the time when you relocate to a larger home, there are items that will simply not work in it. For example, your items may not fit into the new rooms, no matter how large they might be. It can be a colossal waste to hire moving services Seattle to relocate your piano, for example, only to figure out that the room you want it to be can't accommodate it. Besides, relocation is the ideal time to carefully consider which items you don't need anymore.
Even if you have more space to work with, that does not mean that you can simply pack everything and take it with you. Or, you can, but it will only lead to further problems down the proverbial road. A much better idea is to take some time and declutter before you commit to the relocation. It has the potential to save you quite a bit of money, too.
Think about the space you need to fill
When you are moving into a larger Marysville apartment, you will have to do a lot of shuffling around. Chances are, you will not be able to simply relocate all the items from your old home to the new one and have them at the same location. Therefore, what you need to do is create an inventory list of your belongings, complete with measurements, and think about the available space and where those items might go.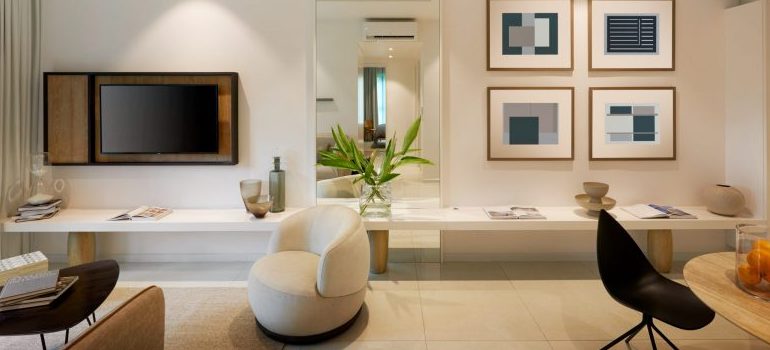 The main reason why you are doing this is to reduce the amount of work that will be required. You don't want to be handling heavy items when moving several times without reason, after all. While your movers will be happy to assist you, doing this will incur additional costs. And that is money that can go into additional items and fixtures in your new apartment. Speaking of which:
Consider your purchases carefully
Once you have a good grasp of the space you will have to work with, you will have a better idea of the items you need to fill it with. The best tip that we can give you in this regard is to wait a bit. Don't think that you have to have everything set up the moment you move in. A much better option is to live in the apartment for a while, recognize what you actually require, and then go on a shopping spree. 
That being said, there are some items that you will want to purchase immediately. If you need a new desk for your office, for example, you need it as soon as you relocate. But if you don't need new guestroom furniture straight away, it is much better to wait a bit and search for great deals. You will not be using the room daily, after all. A good time to search for deals is at the end of the summer, as furniture sales and clearances in the city of Marysville are quite common at that time of year. It is in your best interest to wait for them to become available.
Upsizing your Marysville apartment – moving and packing considerations
To get the most out of your new apartment, you want to "set the stage" just right. And that means hiring quality movers Seattle, packing your belongings with care, and creating a moving checklist. As all of this may take considerable time to complete, it is advisable that you start as early as possible. You will want to book your movers as soon as you know that you will be moving, for example. That will all but guarantee the moving date of your choice and it may provide you with a great deal, as well. Movers love early bookers and are usually willing to provide them with better prices.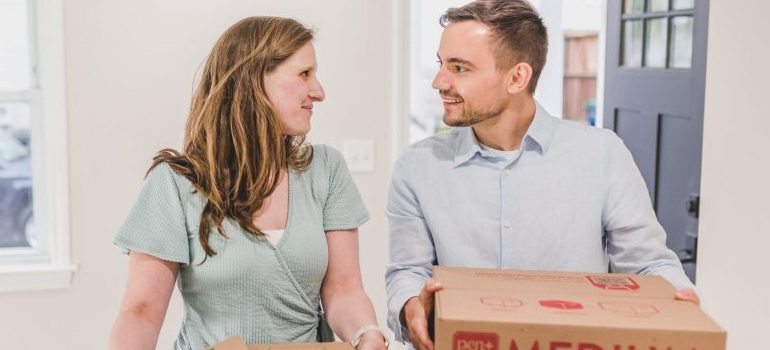 As for packing, you will need to obtain various packing supplies well before you start upsizing your Marysville apartment. You will need plenty of boxes in different sizes and types, packing tape, packing paper, lots of bubble wrapping, and some permanent markers. Go through one room at a time and you will soon have your belongings ready for moving into your new, larger, apartment.
Let our team put together a comprehensive moving plan for you. Complete our simple free quote form or contact us at 1-888-300-7222.