How to organize a safe long-distance move
Moving a home, especially if you're moving far away, can be quite a difficult project. There's a lot you need to think about, plan, and be wary of. Making moving mistakes, especially rookie ones, isn't a rare occurrence. There are plenty of things that could go wrong during your relocation, so it's important to be well prepared. To help you organize a safe long-distance move without any problems, we're here to give you some guidance. We'll tell you some things you can do to make your relocation smoother, but also reduce your stress levels. So, if you're looking for a successful relocation, continue reading.
Work with professionals
Hire professional movers for a safe long-distance relocation
The obvious thing to do when you're trying to organize a safe long-distance relocation is hiring professional movers. By working with West Seattle movers, you're speeding up the relocation process and saving your nerves and energy.
As we've said, moving comes with many tasks, so it's nice to have the help of professionals. Because the movers are experienced and well-versed, they know all the nooks and crannies of the moving industry and they can make your move a success. They will do the heavy lifting and provide you with all the help you need.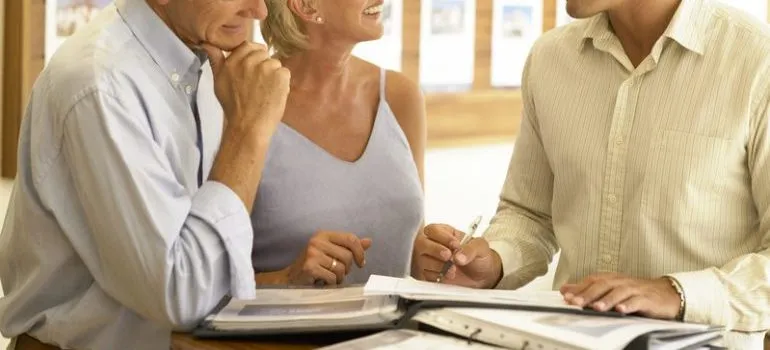 All moving companies offer a lot of different moving services. So, it's up to you to find a company that offers everything you need. By hiring movers who can provide you with all the services you need, you're making your relocation feel like a piece of cake. Not only that, but you also won't run into issues while moving. These are some of the common services moving companies Seattle offer:
residential moving
commercial moving
packing services
storage services
local moving
long-distance moving, etc.
Get professional packers
One of the biggest parts of preparing for a move is packing. There are few people who actually enjoy this process. You need to devote a long time for packing up all your belongings and make sure you do it right. Your priority is that your things remain damage-free during transport, so you should pack wisely. Luckily, there is a simpler alternative. Simply hire professional packers and let them complete this task.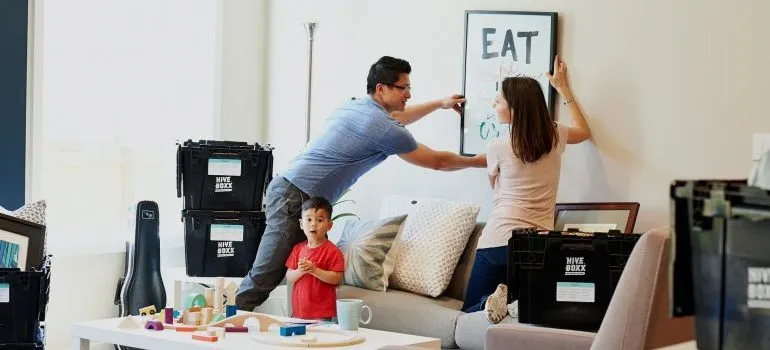 There are plenty of moving companies out there that can provide you with packing services. This means you don't need to worry about boxes or shipping crates Seattle – the packers will bring all the needed supplies. Also, you can trust that your things will be safely packed and protected from damage. So, this is another thing to consider if you want to organize a safe long-distance move.
Avoid moving injuries
If you're planning a long-distance relocation and you want to make sure it's safe, you should think about your own health as well. Other than hiring the right kind of help, you need to prioritize your own safety. When you're moving, things can go wrong and you can end up injuring yourself if you're not careful. So, here are ways to avoid moving injuries and to organize a safe long-distance move.
Be careful when lifting and carrying boxes. Bend at the knees and not at the waist. Keep the boxes close to your body. Don't twist your body while lifting boxes. Lift with your legs, not your back.
Eat well and stay hydrated.
Get enough sleep.
Wear appropriate clothing and footwear.
How to avoid moving scams if you want a safe long-distance move
Unfortunately, not all the moving companies, truck rental companies, or storage renting companies are legitimate. There are people who just want to scam you and take your hard-earned money. That's why you need to be careful when you're hiring professionals. You should do your research and make sure you can make an informed decision.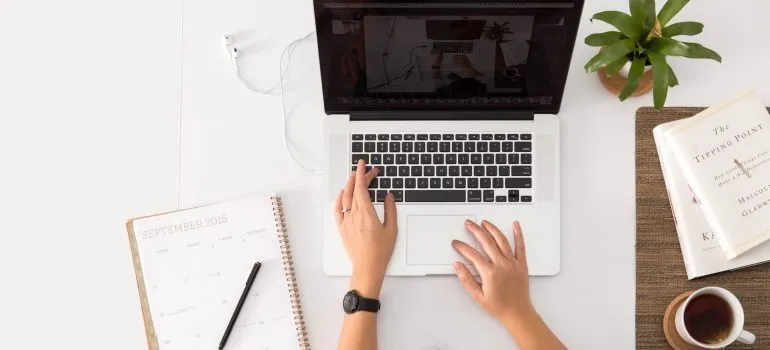 These are some of the ways of avoiding moving scams and organizing a safe long-distance relocation:
Do a background check of the company. Whether you're looking for a team of movers or a storage unit, do some research of the company. Make sure they have all the licenses they need in order to conduct business.
Read the reviews of the company. Before you get in business with a company, you should see what their customers are saying. If the company has a good track record, it should be safe to work with it. However, if clients aren't satisfied, it's best you move on.
Ask around. You never know, maybe one of the people in your life has experience with the company you're looking into. If so, they could give you useful information and share their experience.
Visit the premises. To see if the company is legitimate, visit the premises and see if there are any red flags. While you're there, have a face-to-face talk with the movers and get the information you need.
Require moving estimates. To see the estimated price of your move, get moving quotes, and see what to expect. If the prices are too high or too low, it could be a bad sign. Compare the prices of a few different companies.
Prepare your moving budget
You're probably aware of the fact that moving can be pretty expensive. However, you maybe aren't aware that there are some unexpected costs that can easily surprise you. That's why one of the most important things, when you're organizing a long-distance move, is creating a budget.
You should make sure that you have enough money to cover all the costs of your relocation. Also, it would be great if you had some extra money in case things don't go to plan. So, make a list of moving expenses and try to plan out your budget. It will help you organize the move better, trust us.
Don't be afraid to ask for help
When you're trying to organize a safe long-distance move, it's important to not be afraid to reach out to people. You should feel free to ask people for advice and help, whether that's professionals or your friends. Getting help from people with experience will help you plan the move better and easier!
Let our team put together a comprehensive moving plan for you. Complete our simple free quote form or contact us at 1-888-300-7222.